Monica's Bridal Releases Photo Of Monica's Vandal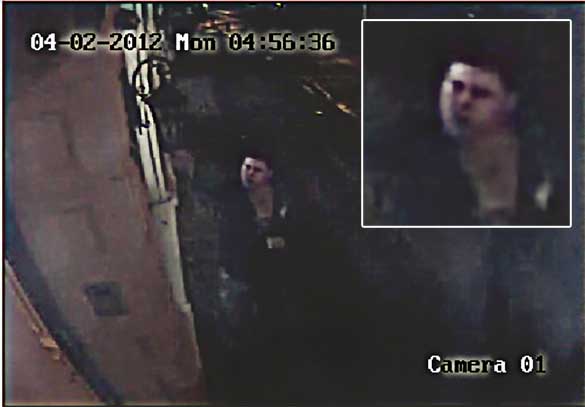 After an attempt to resolve the issue on their own, Monica's Bridal (1637 Sheepshead Bay Road) has now gone to police and released the photo of the vandal who destroyed three of the storefront's solid brass light fixtures last week.
The incident occurred at approximately 4:00 a.m. on April 2, dealing out approximately $1,000 worth of damage, the store's owner told Sheepshead Bites.
Located just feet away from one of the light fixtures was a surveillance camera, which recorded the crime (still photo above).
Monica's owners thought they recognized the vandal and attempted to seek reimbursement for the repairs rather than go to the police. However, after meeting with the individual they determined he was not involved.
If you recognize the person photographed above or have any other information regarding this crime, contact the NYPD's Crime Stoppers hotline at 1-800-577-TIPS, or text CRIMES and then enter TIP577, or visit www.nypdcrimestoppers.com.