Modernized, Century-Old Ditmas Park Home Asks $2M Plus
Take a peek at this modernized, historic landmarked Victorian home — this time in Ditmas Park — that joined the $2 million plus club this week.
The sprawling, three-story home (two full stories plus an attic) at 497 East 17th Street between Dorchester Road and Ditmas Avenues, comes with has six bedrooms and 3.5 baths.
It's an interesting mix of old and new, with preserved original details like indoor mahogany doors, a center staircase, decorated wood floors, an ornamental fireplace, and stained glass windows; plus, modern conveniences like a new kitchen, new bathrooms, a new roof, a garage, and central air conditioning for scorching summers.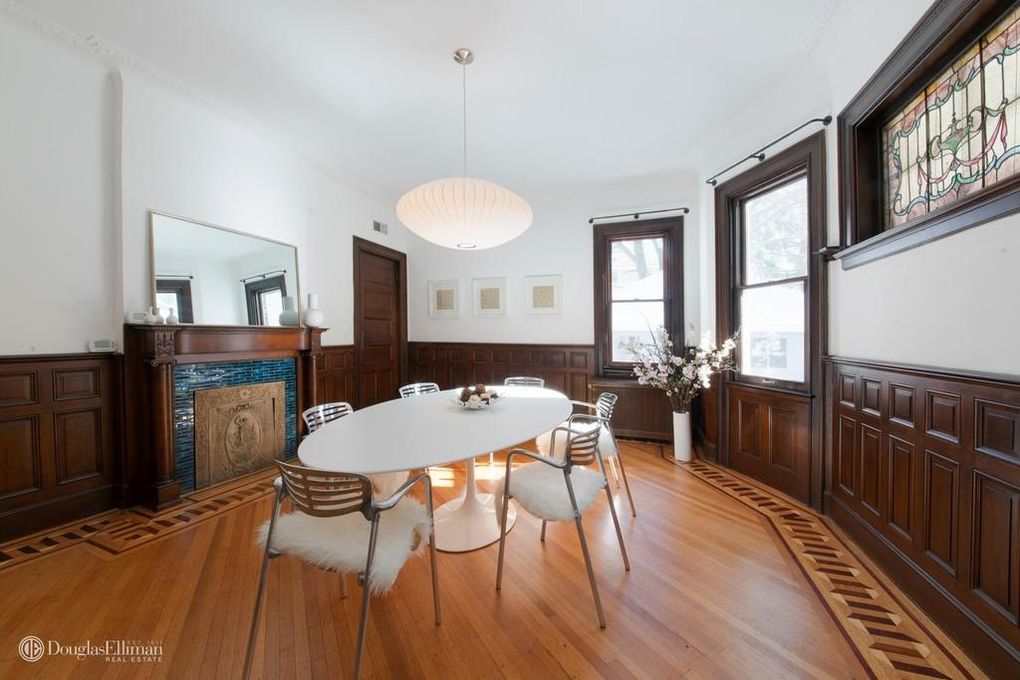 Some history for your house hunt:
This home sits in the Ditmas Park Historic Landmarked district, designated in 1981, that runs from East 16th Street to Ocean Avenue (east to west) and Dorchester Road to Newkirk Avenue (north to south). Learn more about how the rural farmland transformed into the Victorian-mansion epic it is today here.
This updated Colonial Revival on East 17th Street was built in 1901 by Arlington D. Isham, according to landmark records. The original owner was Percy F. Emmet, who may have been an early real estate mogul with several Brooklyn properties, based on newspaper archives.
The home sports a hip roof with pedimented dormer windows, and an open entrance porch with Doric columns — all hallmarks of the "free romantic interpretation" of Colonial Revival style that dominated the Ditmas Park architectural scene of the day, according to records.
"This Colonial Revival style took certain details from eighteenth- and early nineteenth-century American buildings such as a use of clapboard and shingles, dormer windows, hipped and peaked roofs, and classical details, and arranged these forms in a manner clearly derived from Victorian taste.
The houses are frequently asymmetrical with interesting and unexpected architectural details. Almost all of these colonially inspired houses have columnar porches that occasionally wrap around the sides of a house. Projecting bays, oriels, and towers frequently add to the romantic quality of the houses."
Listed by Marilyn Wexler of Douglas Elliman, the house is asking $2.675 million, joining several others in nearby Prospect Park South including an iconic Dutch-style home that hit the market in Febraury, a century-old stunner with a koi pond, a couple of Rugby Road homes that broke the sale record in 2014, an Albermarle Road home purchased by actress Michelle Williams, a century-old Marlborough Road home that hit the market in June, and the iconic Albemarle Colonial Revival mansion listed in July.