MoCADA Looking for $11M to Fund New Museum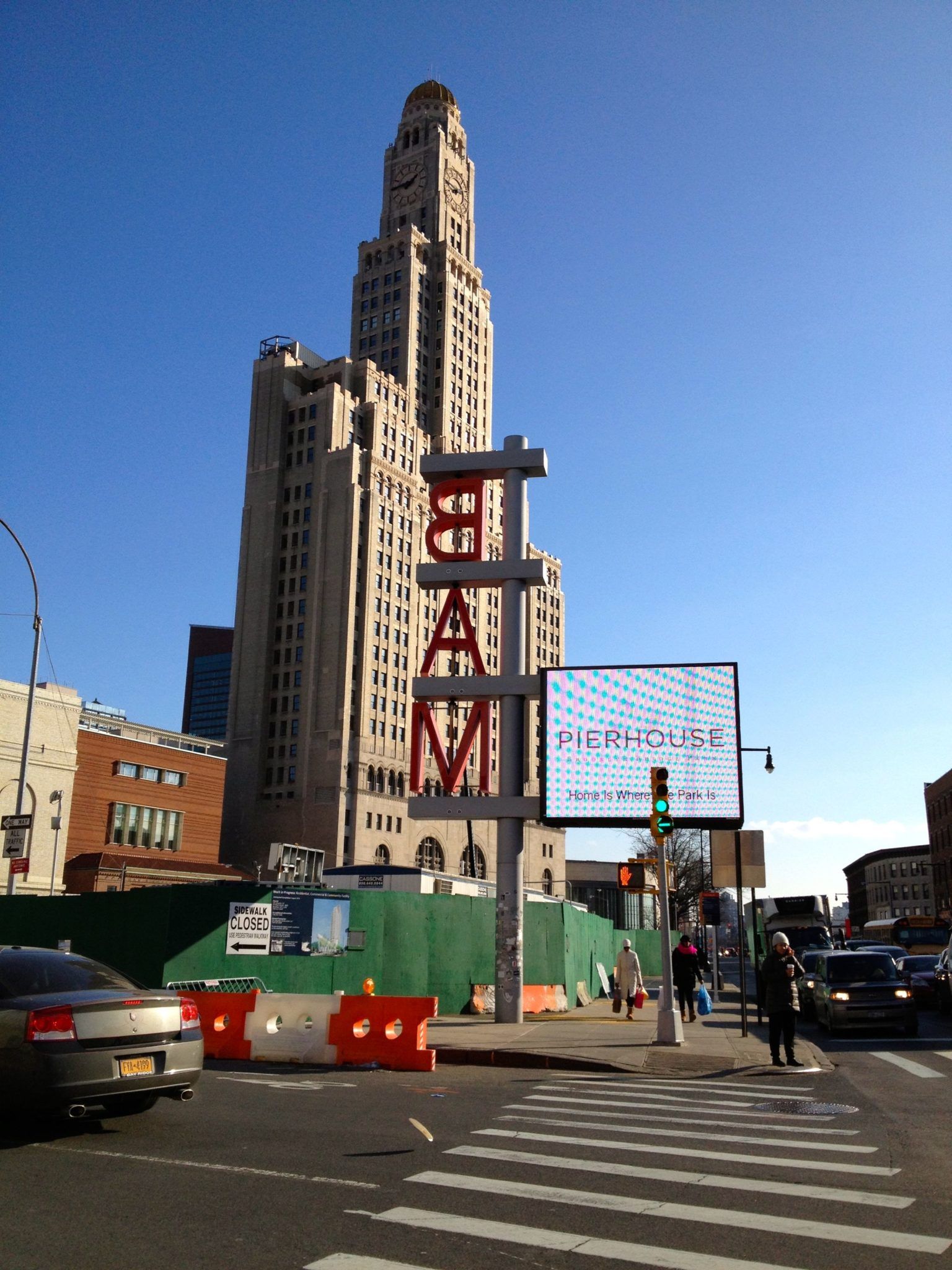 By Chinwe Oniah
Compared to the Museum of Modern Art, The Museum of Contemporary African Diasporan Arts is small. It occupies a tiny 1,500-square-foot space on Hanson Place that holds a wealth of information about African arts. Books about afros and Ankara print accessories line the walls of the lobby. But this tiny place has become cramped.
One of the last remaining pillars of Fort Greene's black arts scene, MoCADA, has found a new location in the neighborhood, Director James Bartlett confirmed last month. Now MoCADA just needs to raise $11 million to purchase the site and build and new, larger, museum, he said.
"We hope to purchase land in Fort Greene and start construction in two to three years," Bartlett said.
Locals greeted the news that MoCADA intends to stay in Fort Greene with a sigh of relief. Community Board 2 manager Robert Perris said that it was "two winters ago" that he heard news about a possible move for the museum. Since then, he said, museum officials have kept the planning process under wraps. Some had worried that MoCADA would be priced out of Fort Greene.
"I don't know that there's been much public discussion about this," Perris said.
The planned location MoCADA officials are eyeing is in the booming Brooklyn Academy of Music Cultural District. Because plans have not been finalized, Bartlett did not disclose the location. However, he said they've already raised $5.6 million from the borough president's office, city council by way of the current Public Advocate Letitia James, and the state assembly.
Bartlett hopes to raise the rest of the money by 2016, when he expects construction to begin on the new site.
"We will be requesting money from the Department of Cultural Affairs," he said, "and from independent foundations and the general public."
The museum's daily operations are funded by a number of foundations, including The Rockefeller Foundation and The Andy Warhol Foundation for the Visual Arts. The money is separate from the funds the museum received from the city council and state assembly, Bartlett said.
With a move to the BAM Cultural District, MoCADA hopes to remain a part of what is becoming a destination arts center for the city, Bartlett said. Looking in other areas of central Brooklyn, however, was not ruled out.
The planned space is many times the size of the current location – a 11,000-square-foot venue with a café and rooftop deck, according to MoCADA's Community Programs Director, Ryann Holmes. Though the museum is planning to move, its structural programing will be the same and admission will still be a suggested donation, currently set at $5.
Laurie Cumbo, the 35th District City Council Member, founded MoCADA in 1999 in a brownstone building just above Bridge Street African Wesleyan Methodist Episcopal Church. The museum, which started as Cumbo's graduate thesis for New York University, expanded and moved to 80 Hanson Place in 2006. She stepped down as MoCADA's executive director in October 2012 when she began her bid for the 35th District city council seat.
Cumbo could not be reached for comment.
With rumors that MoCADA had outgrown its current space and was looking for a new home, speculation that one of Fort Greene's last remaining black cultural institutions would move away from the neighborhood has worried some. Rob Banc, known as "Coconut Rob" – a juice maker who sells freshly made juice around the neighborhood – has lived in Fort Greene for seven years. He said MoCADA has "an obligation to stay" amidst a gentrified Brooklyn.
Dexter Wemberly, 40, a Brooklyn curator who mounted the "Gentrification of Brooklyn" exhibition for MoCADA in 2010, said that the museum's mission is more than its four walls.
"No one wants to see any neighborhood that was diverse become a mono-culture," Wemberly said. "Their programming and ambitions are greater than the square feet that they have. It requires more space."
Both welcomed the news that MoCADA intends to stay in Fort Greene.
"I admire MoCADA's intentions to stay there," Banc said, adding that the museum needs to continue providing "inspiration for the upcoming artists" to have their works showcased.
Banc sees MoCADA as an essential piece of the neighbourhood's storied but shrinking black culture. With the neighborhood changing so quickly, he said, "I think our presence, more so now, is much needed."