Mix One Part Yoga + One Part Whiskey At bend+bloom Yoga On May 6
Many yoga practitioners have a ritual at the conclusion of their class. It may be as simple as drinking a glass of water or some wheatgrass juice. Perhaps the evening concludes with a warm bath and an early bedtime.
This Friday, bend+bloom Yoga (708 Sackett Street between 4th and 5th Avenues) is offering something warm and inviting after a Vinyasa class — the type of warm that tickles your throat and provides another type of balance and relaxation.
Yoga instructor and scotch whiskey aficionado Eric Lawrence will be teaming up with Macallan Scotch's Jordan Zimmerman to offer a "Balancing the Good Stuff: A Yoga + Scotch Tasting Event," taking place Friday, May 6 from 7pm-9pm.
bend+bloom's Studio Manager Emily Adams explains that the idea came from Lawrence. "Our teachers pitch ideas for events, and we thought it was a great one."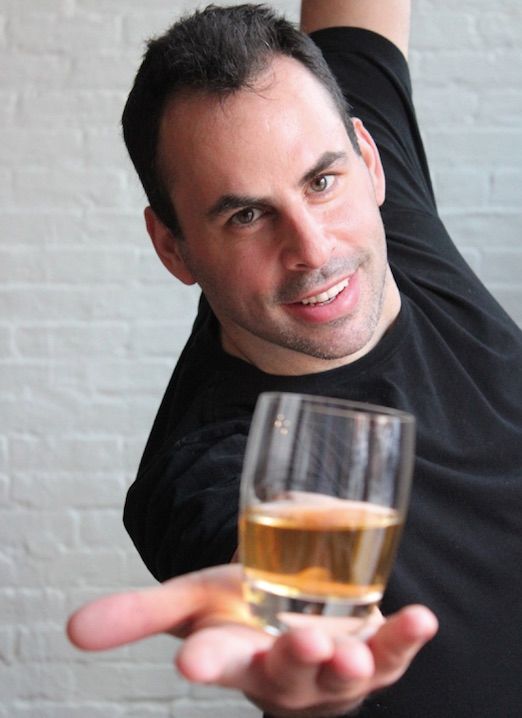 "I guess the idea began as sort of a joke," says Lawrence. "But the more I thought about it, the more I realized that it made sense."
While Lawrence has been a yoga practitioner for some time, his love for whiskey is relatively new. "When I got turned on to high-end whiskey tasting, I learned about the long-term commitment it takes to make this type of product," he says.
Lawrence enlisted his friend Jordan Zimmerman, New York City brand ambassador for Macallan, to lead the palate-pleasing portion of the class.
"Crafting a quality whiskey requires introspection, contemplation, practice, time, a sense of adventure, and accepting certain limitations," says Lawrence, "[and this is]  all true in a yoga practice as well."
That said, Lawrence views the event as a convivial experience. "This is a combination that I hope will simply turn into a fun event."
Although it's recommended that you take part in both the yoga and whiskey tasting, you can choose to sign up for the whiskey tasting on its own.
"When we drink a fine whiskey, we are partaking in the realization of another's dedication to their craft," adds Lawrence.
Downward dog.
Down the hatch.
The Event Rundown: Balancing the Good Stuff: A Yoga + Scotch Tasting Event
When: Friday, May 6. 7pm-9pm
Where: bend+bloom Yoga (708 Sackett Street between 4th and 5th Avenues)
Tickets: $45 or $20 for Scotch Tasting Only. Reserve your place online.
Details: 7pm-8:15pm — Unwind + Prime Vinyasa Flow with Eric Lawrence. 8:15pm-9p —  Macallan Scotch Tasting with Jordan Zimmerman