Missing Clinton Hill Woman Reportedly Jumped Off George Washington Bridge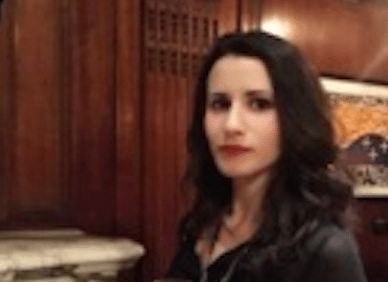 The body of a Clinton Hill woman who was reported missing last week was found floating in Spuyten Duyvil Creek near West 218 Street in Manhattan, the New York Daily News reports.
Twenty-four-year-old Lael Feldman was last seen at her Clinton Hill home shortly after 2am on Thursday, July 27, the NYPD reported. Police believe Feldman's death was a suicide and that she jumped off the George Washington Bridge, according to the New York Post.
The NYPD Harbor Unit recovered her body from the water near West 218 Street and Indian Road in Inwood at approximately 2:40pm on Monday, July 31, the newspapers report.
Her purse was found by police on the George Washington Bridge last week, the Daily News states. Feldman's mother, Marla Mase, told the paper that her daughter suffered from depression and had attempted suicide multiple times.
Feldman was a singer and released two jazz albums using the name Lael Summer.
"I think she's at peace," her mother told the Daily News. "She really wanted this. I've been preparing for this for a long time."