Mirna's Pupuseria Opens on Flatbush Avenue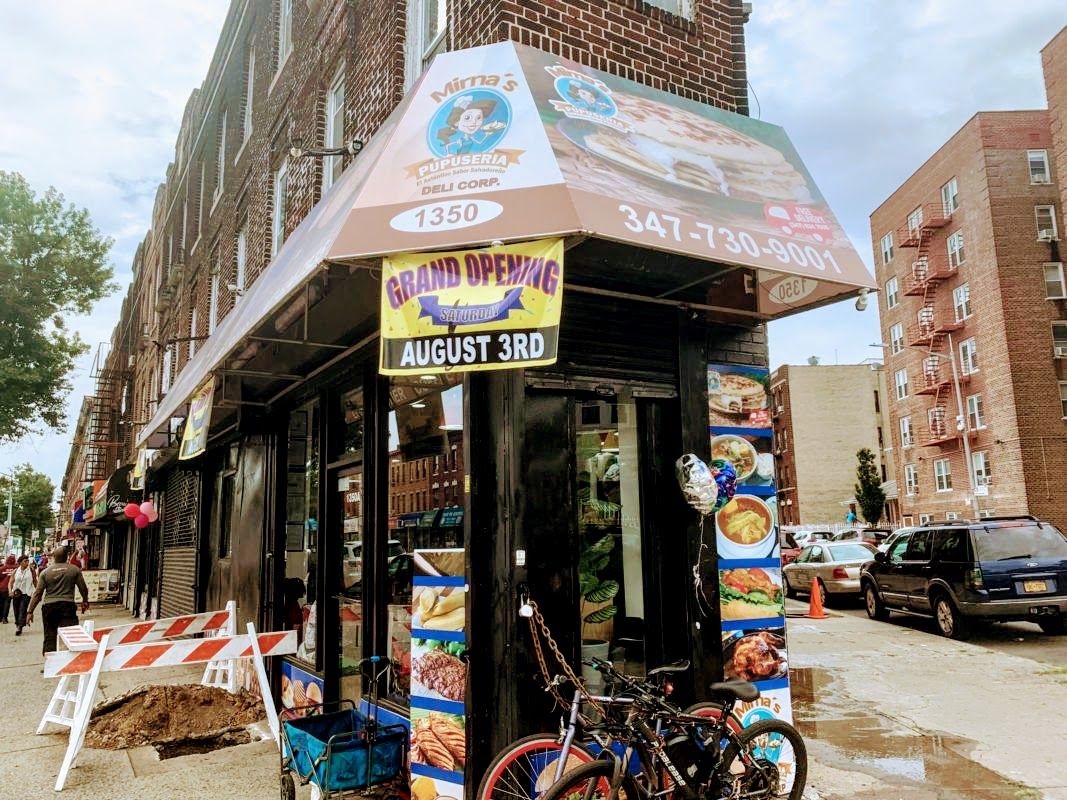 FLATBUSH/MIDWOOD – Mirna's Pupuseria opened on Flatbush Avenue last Saturday, August 3rd. The spot is fairly small, but makes the most of the space with several tables by the windows facing the avenue, as well as a small counter with 5-6 seats against the far wall.
When we visited on Tuesday at around 1:00 pm, the place was already busy, with a line for food and most of the tables full.
In addition to the pupusas on the menu, they also serve six different soups, including a sopa de mondongo, or tripe soup, and a sope de gallina, or hen soup, both for $11.00. There is an extensive breakfast menu, including egg dishes and bagels, as well as many desserts. You can view the full menu below.
The star of the show, the traditional Salvadoran pupusas, does not disappoint.
There are twelve options on the menu, including shrimp, beans, and "cheese with loroco flower". Each order comes with two, and they range in price from $3.50-$4.50, a deal by our standards.
The cheese variety are perfectly melted and greasy in a way that makes you lick your fingers. They taste even better eaten with the spicy slaw of pickled veggies Mirna's serves on the side. One order is the perfect size for that mid-afternoon pick-me-up, but could also serve well as a light lunch.
An employee told us that this was the first restaurant business they had opened, and that they were learning things every day. So far, he says, business has been good.
In addition to the food made in house, Mirna's also has a small deli section with snacks and some pantry basics, as well as a drink cooler. The space is clean and bright, and the employees were joyful and friendly.
Mirna's is open from 7:00am-9:00 pm every day of the week. They offer free delivery. You can find them at 1350 Flatbush Avenue, on the corner of East 26th street. h/t Avi G.