Midwood Rehab Center Sounded Early Alarm On Heroin Abuse, Now Tackling It By Radio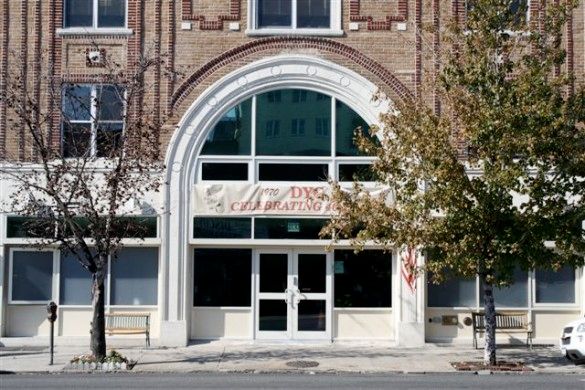 The associate director of a Midwood-based drug rehabilitation and counseling center said she was among the first to sound the alarm about an impending spike in heroin abuse in the community, and now the group is turning to the radio to bring it to an end.
Karen Carlini, associate director of Dynamic Youth Community at 1830 Coney Island Avenue, told PIX11 that she knew there was a crisis on the horizon and was warning parents, community leaders and law enforcement more than a decade ago.
"We saw it happening every year," Carlini told the outlet. "And we tried to tell people what we saw happening."
Carlini, who has worked in the substance abuse field for 40 years, said she realized what was coming when she saw the nature of abuse change in the 1990s. While, nationally, heroin abuse cases were declining, she saw a rise in opiate painkiller abuse – pills with similar properties to that of heroin.
New painkillers, like Vicadin and Oxycontin, were liberally doled out to patients in the 1990s. Prescribed for cases ranging from a pulled tooth to severe cancers and injuries, leftover pills found their way into home medical cabinets. That gave easy access to teens, and the highly addictive drugs made an impression.
The state has spent the past decade tackling the problem, and a slew of legislative reforms over the past few years have cracked down on abuse. Addicted teens turned to heroin, an increasingly cheaper alternative.
Dynamic, which operates an intensive, in-patient rehab facility in Fallsburg, New York, called Dynamite Youth Facility, now works closely with community leaders to help meet the problem head on – including with local Assemblyman Steven Cymbrowitz, chairman of the Alcoholism and Drug Abuse Committee.
The pol launched a partnership with Dynamic this summer, as well as with the Kings Bay Y, to tackle the issue with an emphasis on the Russian-speaking community. They've established a regular segment on Russian-language DaNU Radio to reach out, saying that there are limited options for the Russian community because of language barriers and stigma.
"Many families don't recognize the signs of addiction, are unaware of the help that's out there, or are reluctant to address their child's addiction because of feelings of shame," said Cymbrowitz in a press release announcing the initiative. "We need to break this deadly cycle of addiction – and the only way to do that is by pooling our expertise and resources and working together."