Midweek Photo: Celebrating Autumn Before It Ends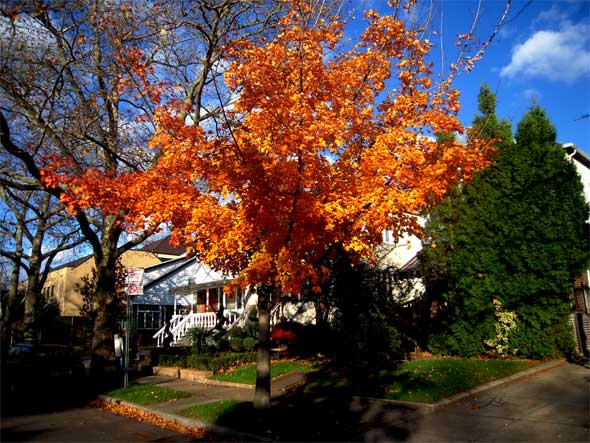 Allan Rosen sent me this photo last night, taken in Manhattan Beach, exclaiming that I had not yet taken the opportunity to celebrate autumn. That's because I do not like autumn. Nor do I like winter. In fact, all I want to do is stock up on food, crawl into a cave, and go to sleep until spring.
But for those of you who do not think as I do, here is a photo celebrating autumn. Yay.