Michael Levitis, Rasputin Owner And Russian Dolls Castmember, Sentenced To 9 Years For Fraud Scheme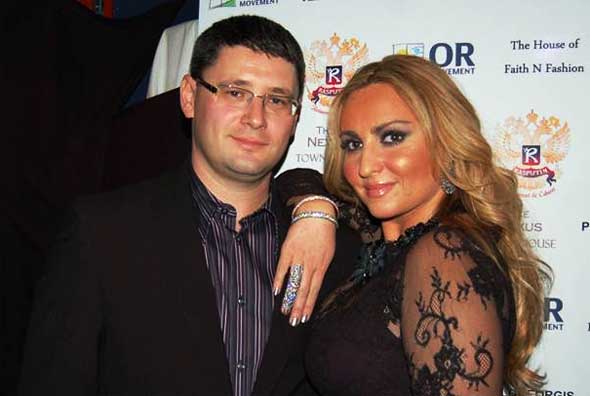 Michael Levitis, who owned Rasputin restaurant until it was seized by authorities, and who was also a castmember of the failed television show Russian Dolls, was sentenced to nine years in federal prison yesterday for a fraudulent debt collection scheme that preyed on the vulnerable.
Levitis was also ordered to pay restitution of $2.2 million to the victims, and a fine of $15,000. His company, Mission Settlement Agency, was ordered to pay a fine of nearly $4.4 million.
The Manhattan Beach resident pleaded guilty to charges of mail fraud and wire fraud conspiracy for his role masterminding a ploy to victimize more than 1,200 struggling people through phony debt collection services, according to United States Attorney Preet Bharara. He previously denied his role in the scheme, and even claimed to be a victim of "rogue employees" – a tale prosecutors didn't buy.
"Michael Levitis preyed upon people across the country who, like so many Americans, were struggling to pay off their debts after the financial downturn," said Bharara. "Through Mission Settlement Agency, Levitis lied about quick, guaranteed cures to their serious financial problems in order to trick them out of money they could not afford to lose.  Worse, he created, for many people, a nightmare of spiraling debt and plummeting credit scores that plagues them to this day. With his sentence today, he has been held responsible and punished for his crimes."
"[Levitis'] crimes here … were directed at desperate people, hundreds of desperate people drowning in debt."
–Judge Paul Gardephe.
Levitis' defense team previously requested a lighter sentence of just five years, but Judge Paul Gardephe balked at the request for a crime he found "extraordinary" in its cruelty.
"There is something special and extraordinary about the crimes here: the fact that they were directed at desperate people, hundreds of desperate people drowning in debt, trying to find a way out of their problems," he said during the sentencing. "The determination to extract from these people their last few dollars makes this crime extraordinary."
Levitis will be under home supervision until he heads to prison in February, the U.S. Attorney's office said.
Prosecutors say Mission offered debt settlement services to people struggling to pay off credit card debt, promising to negotiate with the lenders on behalf of clients for a lower settlement amount. From 2009 to May 2013, Levitis, 38, directed Mission's employees – Denis Kurlyand, Boris Shulman, Manuel Cruz, Felix Lebersekiy and Zakhir Shirinov, all of whom pleaded guilty as well – to make fraudulent claims in the sales pitches to clients.
Such promises included an ability to slash their debts by 45 percent, which never in fact happened. Additionally, the company sent potential clients letters falsely suggesting that the agency was connected to federal government programs.
In the end, Mission collected more than $2.2 million in fees from more than 1,200 customers, and never paid a penny to the customers' creditors. Instead, he funneled the funds to cover expenses at his beleaguered 2670 Coney Island Avenue restaurant, Rasputin, as well as to make lease payments on two different Mercedes cars and pay the credit card bills of his mother, Eva Levitis.
Prosecutors explicitly said some of the funds went to throw the lavish parties featured in the reality show "in which he starred during the course of the scheme," meaning Lifetime's Russian Dolls.
That show debuted on Lifetime in August 2011, despite criticism from the Russian-speaking community that they feared they'd be depicted as "thugs, criminals and outcasts."
It was canceled after four episodes.
Prior to the show, Levitis already had an uneasy relationship with the law. As critics of the show feared, it did in fact portray a criminal – the same month his involvement in the show became public, Levitis had pleaded guilty of lying to federal investigators in relation to an FBI probe dating back to 2007.
That investigation explored an alleged influence peddling scheme in which Levitis was recorded telling another restaurateur that then-State Senator Carl Kruger would help him with state matters if he held a fundraiser and turned over thousands of dollars for the politician's campaign.
Kruger is currently in federal prison after being found guilty for accepting at least $1 million in bribes in an unrelated investigation. Levitis at the time was sentenced to three years probation and fined $15,000.
Since the current charges involving Mission Settlement were made public, Levitis has attempted to maintain a profile in the community through a private Facebook page called Russian Insiders. Moderated by Levitis, his mother, and his wife, users have complained of "Putin-style censorship" on the page, in which members are banned for any mention of the multiple Levitis scandals.
Sources have also said he frequently uses the page to disparage Sheepshead Bites as "anti-Russian," presumably because of this outlet's extensive reporting on his unscrupulous activities.