Methodist Hospital Crane Removal To Close 6th Street, Feb. 21-24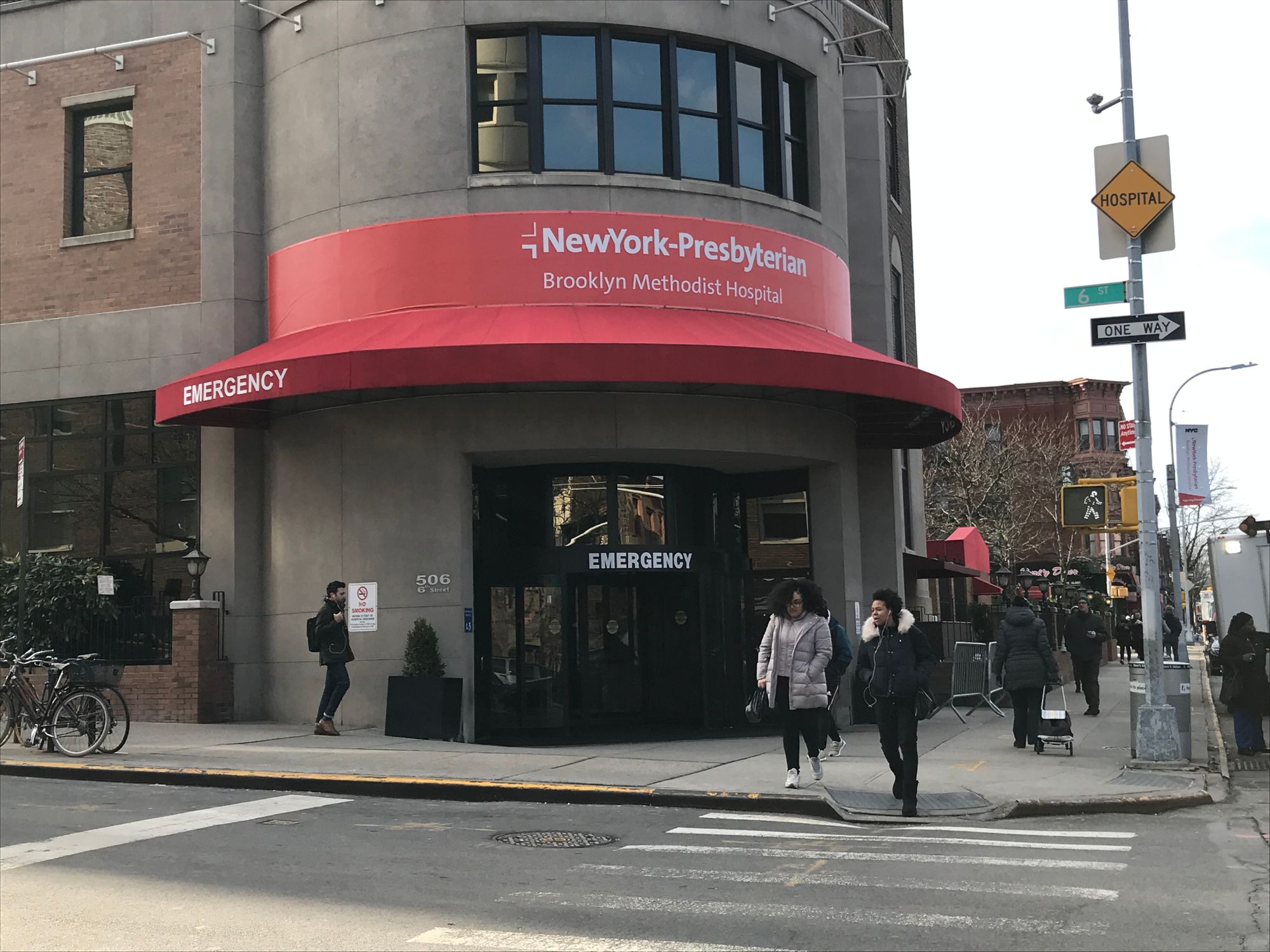 PARK SLOPE – A portion of 6th Street will be closed for four days to accommodate NY-P Brooklyn Methodist Hospital's removal of a crane used for the facility's new Center for Community Health.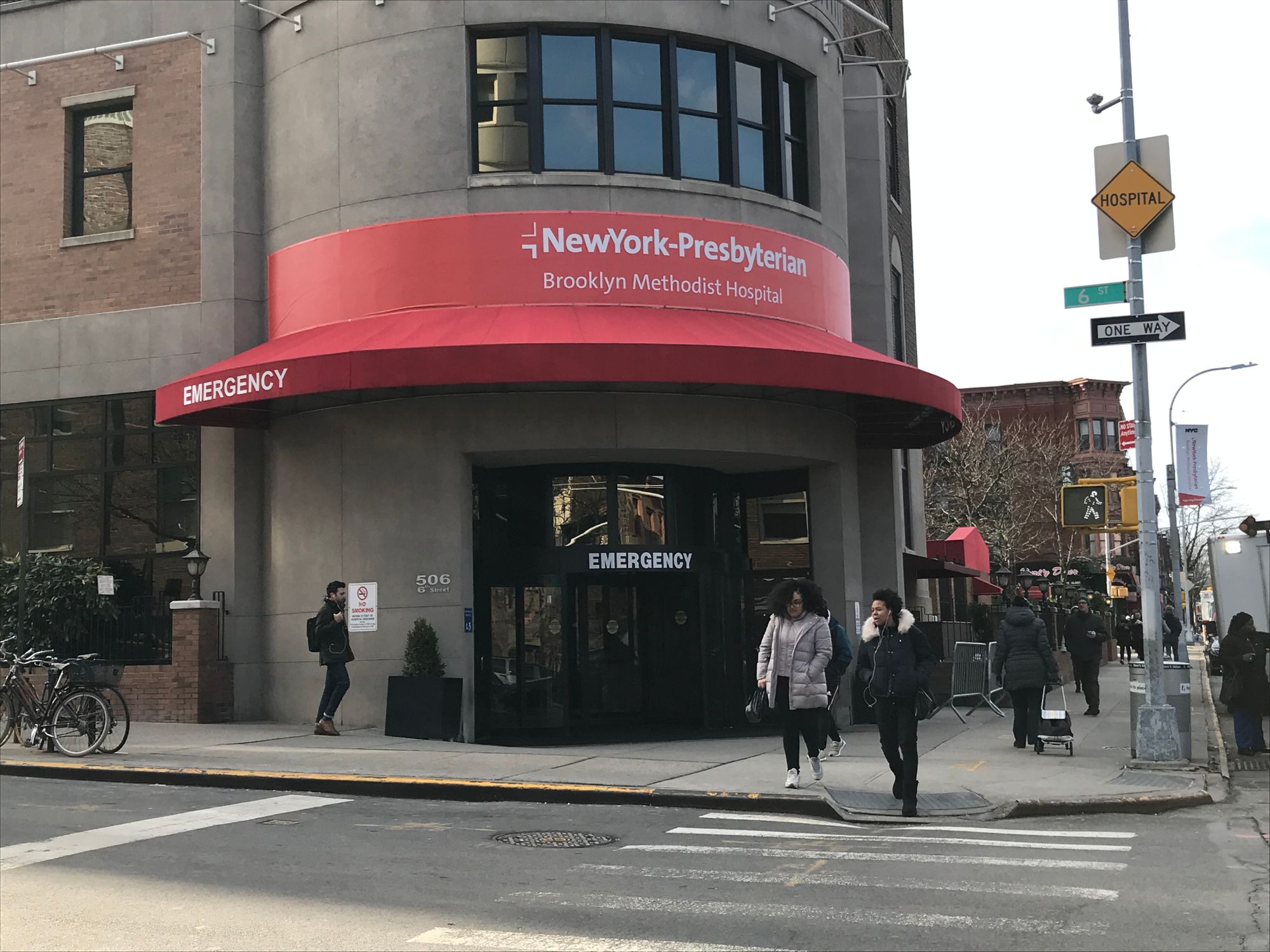 "They have reached the tallest part of their building and they no longer need the crane, so 6th Street between 7th and 8th Avenue will be closed from [Thursday] February 21st until Sunday, February 24th to give them an opportunity to get it out of there," Brooklyn Community Board 6 Chair Peter Fleming said at the board's general meeting on Wednesday.
Starting at 12am on February 21, "there will be NO VEHICULAR ACCESS to Sixth Street from Eighth Avenue for approximately 4 days," an announcement from the hospital reads. "The specific dates and duration may change depending on the weather," the notification adds.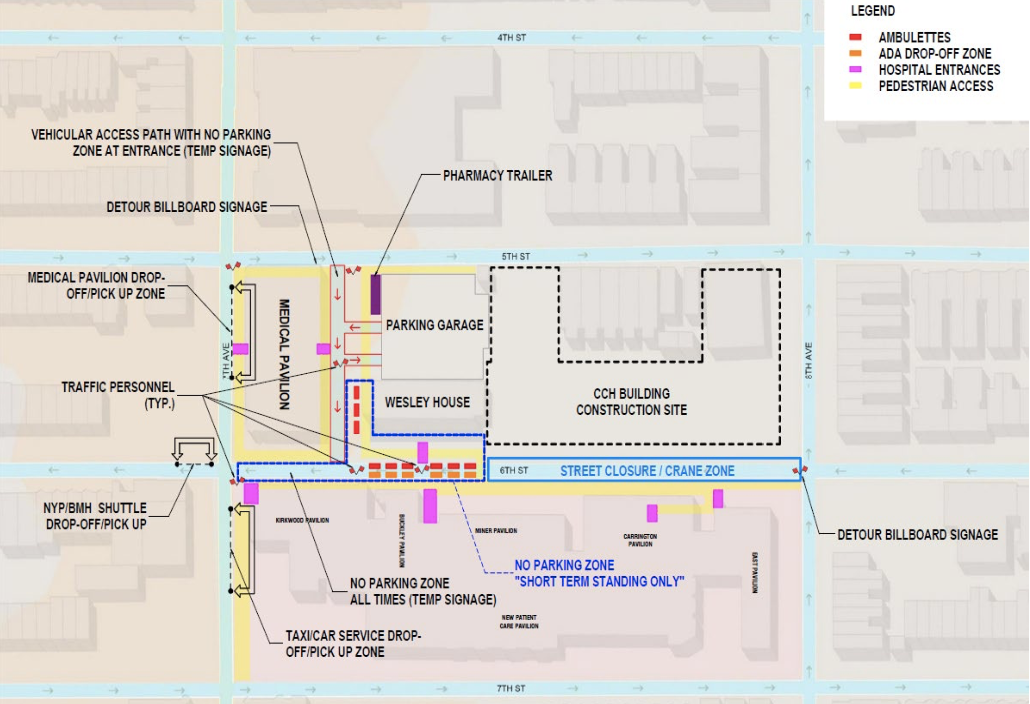 Neighbors and those traveling to the hospital should note:
There will be "ABSOLUTELY NO PARKING" on 6th Street between 7th and 8th Avenues from February 21 through February 24
Vehicles will be allowed to enter the Medical Pavilion/Parking Garage driveway ONE WAY from 5th Street. All cars will be directed to exit the garage west onto 6th Street
There will be interruptions to pedestrian traffic trying to access 6th Street from 8th Avenue. No other pedestrian access will be affected and all hospital entrances will be accessible
Workers will be on site to direct traffic and manage congestion
The hospital strongly urges patients, visitors, and staff to use public transportation or to carpool during the street closure.
"Taking those cranes apart is not an easy thing," Fleming said, "we want them to do it responsibly and safely."
In June 2018, NewYork-Presbyterian Brooklyn Methodist Hospital held a beam-signing ceremony celebrating the installation of the last structural beam at the new Center for Community Health. Under construction since 2013, the six-story, 400,000-square-foot ambulatory care center is slated to open in 2020.