Mermaid Parade Announces This Year's Queen Mermaid & King Neptune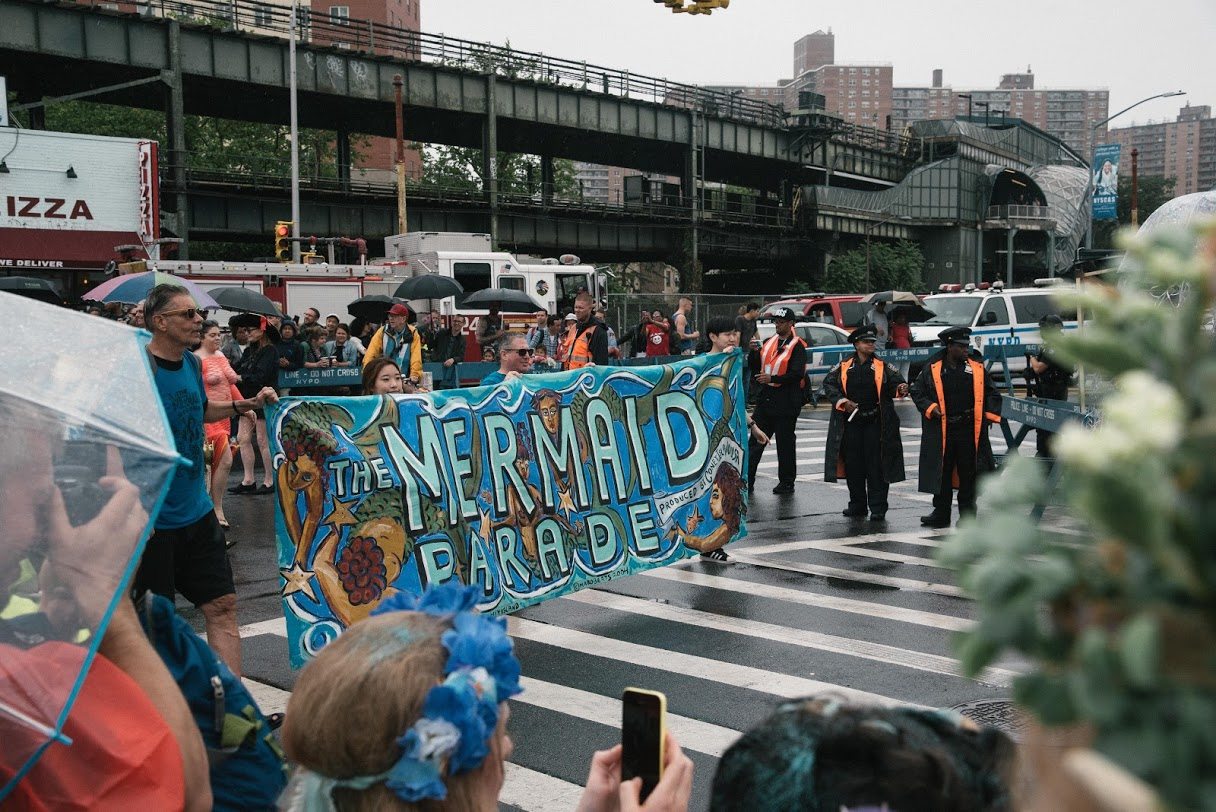 CONEY ISLAND – Singer Amanda Palmer and her husband, the writer Neil Gaiman, will serve as Queen and King at this year's Mermaid Parade.
The 36th Annual Mermaid Parade is scheduled for Saturday, June 16 at 1pm—rain or shine!
"A celebration of ancient mythology and honky-tonk rituals of the seaside," the popular parade showcases more than 1,500 artists from across the city and beyond, welcoming the summer season with "art, entrepreneurial spirit, and community pride."
Launched in 1983, the Mermaid Parade was created with three goals—to bring mythology to life for residents of Mermaid and Neptune Avenues; to boost self-esteem in a district often dismissed as "entertainment;" and to let creative New Yorkers express themselves in public. Each year the boardwalk brings thousands of revelers dressed in vibrant, often scanty, costumes.
The parade route starts at West 21st Street and Surf Avenue, moves east to West 10th Street, and then heads south toward the boardwalk. Floats, cars, and marchers eventually disband at Steeplechase Plaza.
Go to coneyisland.com to register to be a part of the parade.
Last year's Queen and King were Blondie's Debbie Harry and Chris Stein.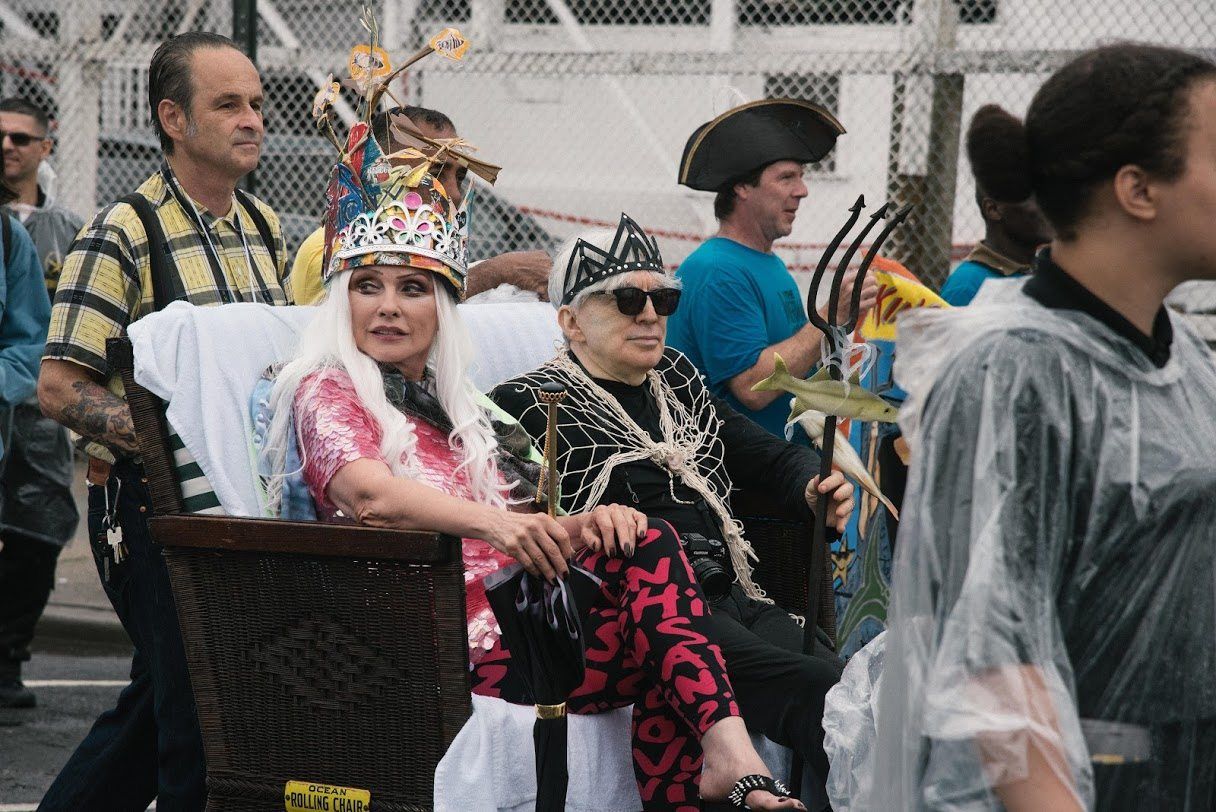 This year's Queen Mermaid, Amanda Palmer, is an American singer/song writer who formerly performed in the duo The Dresden Dolls. King Neptune, Neil Gaiman, is an award-winning English writer and graphic novelist, known for his works The Sandman, Coraline, The Graveyard Book, and many more.