Meet T. J. O'Connor, The Chef Making Everything From Scratch At Pauline & Sharon's Pizza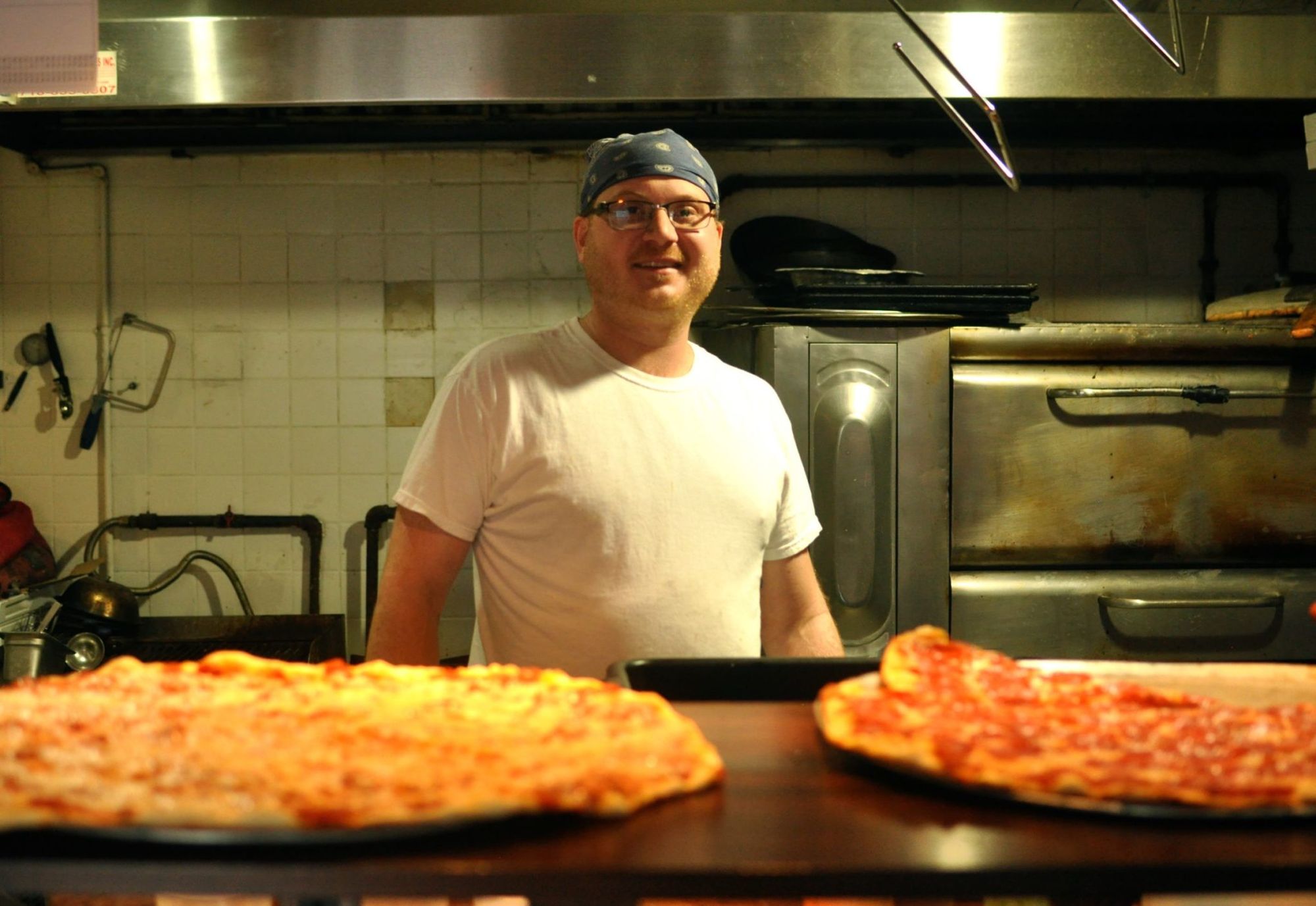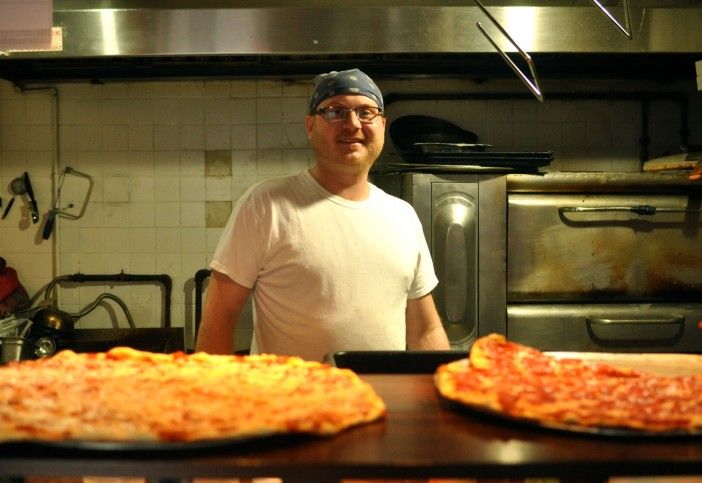 They call him the "Pizza Nazi."
"Yeah, I've heard that," T. J. O'Connor, chef and owner of Pauline & Sharon's Pizza on 4th Avenue, says with a smile when asked about his neighborhood nickname. "Doesn't bother me. It means they like the pizza."
Seinfeld's famous Soup Nazi made the best soup around, and plenty of customers feel the same about T.J.'s pizza. "I make everything myself," he says. Everything includes the sauce, the dough, the house-pulled mozzarella, even house-made sausage and pepperoni.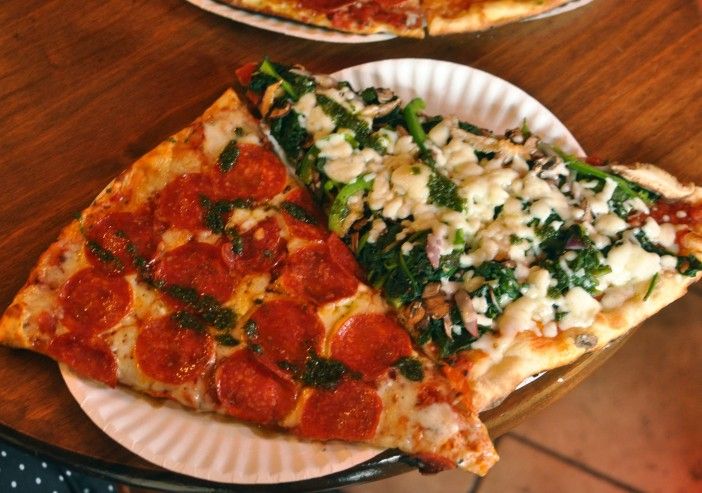 And traditional toppings are only the beginning. One specialty pie is topped with brie and onion jam. Another with cured smoked duck breast and a blueberry and rosemary jam.
A South Slope resident, T.J. is a Johnson & Wales-trained chef who's cooked in elite kitchens. But he knew he didn't want to be a chef at a big restaurant for the rest of his life. So when a pizzeria came on the market three years ago, he jumped at the chance to run a business in his own backyard.
Pauline and Sharon's is not fancy — there's only one table, and as for the decor, there isn't any. It's about as under the radar as "House-Made Bacon and Cremificato Pizza" can get. And the hours can be unpredictable too: "When we run out, we close."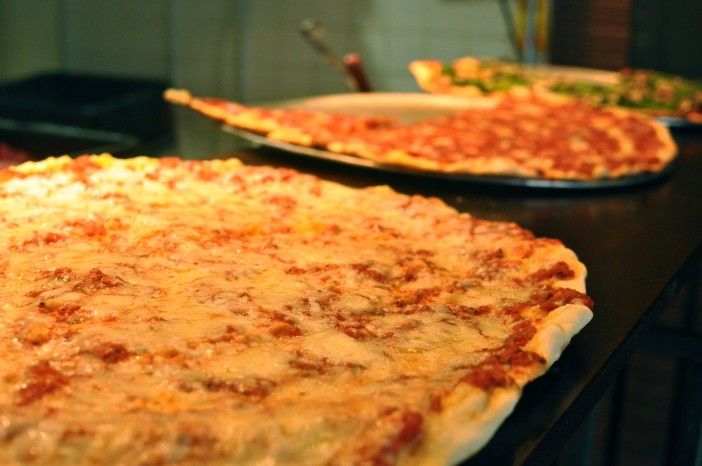 T.J. knows he can be a little gruff at times, but only when customers don't treat him with respect.
"I'm not some shlub working a pizza counter. I don't like being treated that way."
So what does he want from his customers?
"I want people to say 'Holy sh*t this pizza is pretty f*cking good!'"
T.J. thinks he's making some of the best pizza in the city. He may be right.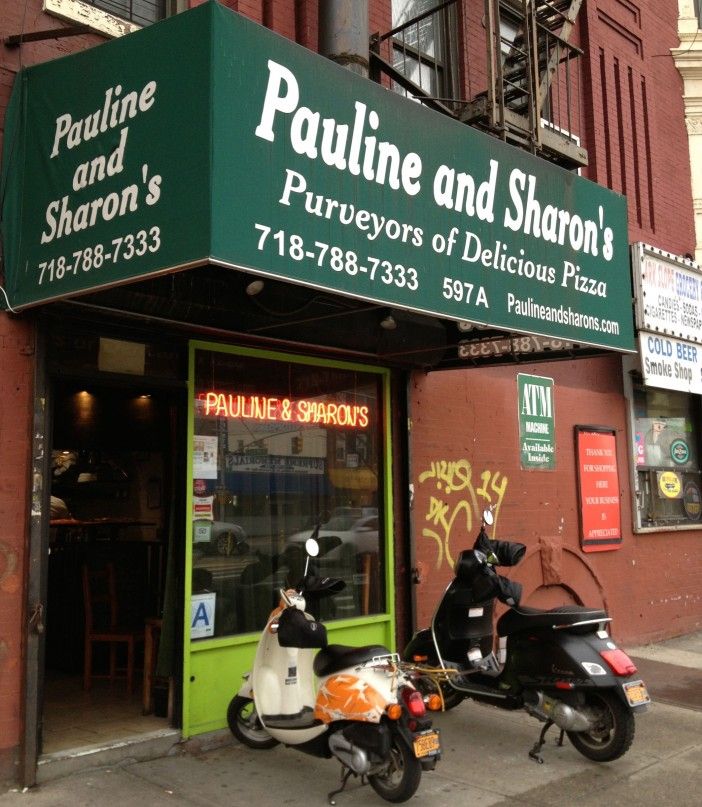 Pauline & Sharon's Pizza is located at 597A 4th Avenue, near 17th Street, 718-788-7333. They open weekdays at 5pm, and weekends at noon, and they close when they run out.