Meet Sensei Dee Villalona, Owner Of DKD Sport Karate
Pajama Day at DKD Sport Karate
Sensei Dee Villalona is a 5th Degree Black Belt, Member of the Executive Board of Directors for The New York Traditional Karate League, and owner and Chief Instructor of  the immensely-popular DKD Sport Karate on Coney Island Ave. We spoke with Dee about her business' history, classes, and who makes DKD a great place to learn martial arts.
How long have you been open at this location, and altogether?
We have been at this location on Coney Island Avenue Since January 2013, and have been in business since 1992. We started out in Park Slope, then moved to the Kensington area in 2000.
Who are your instructors and staff?
I am the owner and Chief Instructor. My staff includes instructors Shodan Surit Mishra, Sandan Karen Karen, and Nidan Slava Tatarynov, junior instructor Shodan Sabrina Kaminer, school support Coach Jeffery Kaminer, and office manager Amy Taliferro.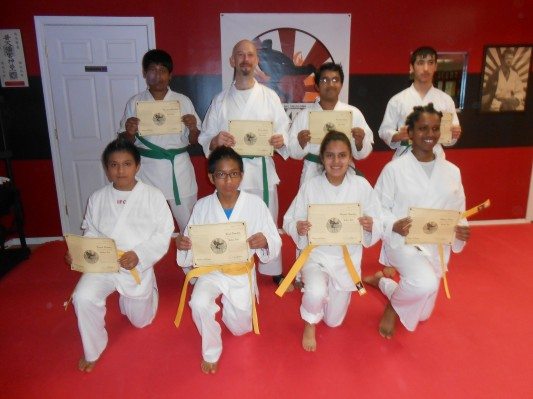 What are your most popular classes?
I think all classes are popular, but our biggest groups are kids 5-10 years of age.
How much are classes, and how can we sign up?
We have different memberships:
12 month: $145/mo
6 month: $150/mo
Saturday Program only: $80/mo
Lil Dragons ages 3-4 years: $120/mo
We offer one free class for guest to try out. New clients can join at any time. We like clients to try the class first, and then we we'll do their sign up.
DKD Sport Karate offers beginner, intermediate/advanced, and open classes for kids, teens, and adults, as well as special fighting classes, parent and child workout events, and competition team practices. To learn more, drop into the studio during opening hours at 642 Coney Island Ave. by Slocum Pl, call 718-854-KICK, or email dkdsportkarate@aol.com.