Meet Heather Leo, One Of South Slope's Favorite Bartenders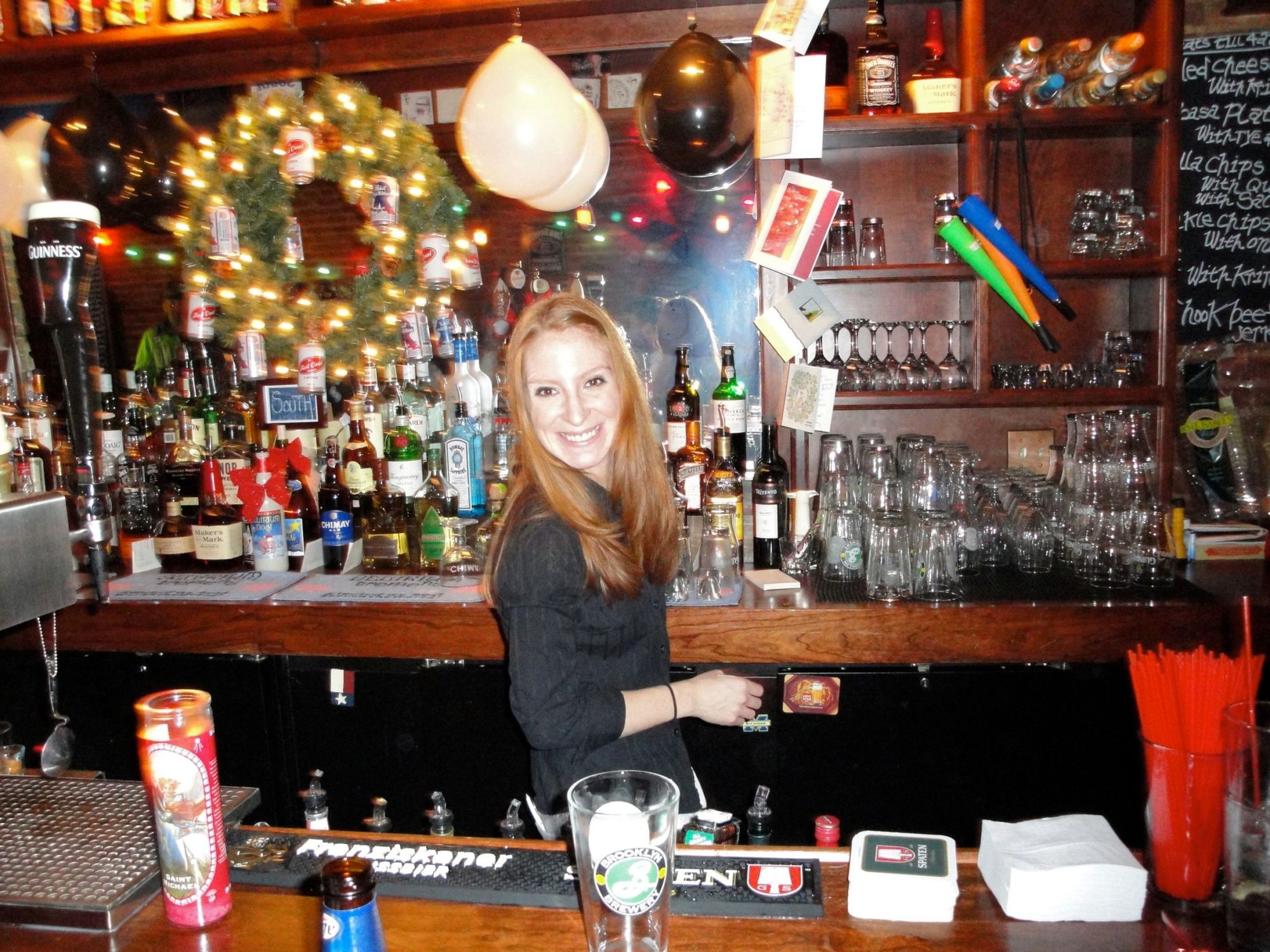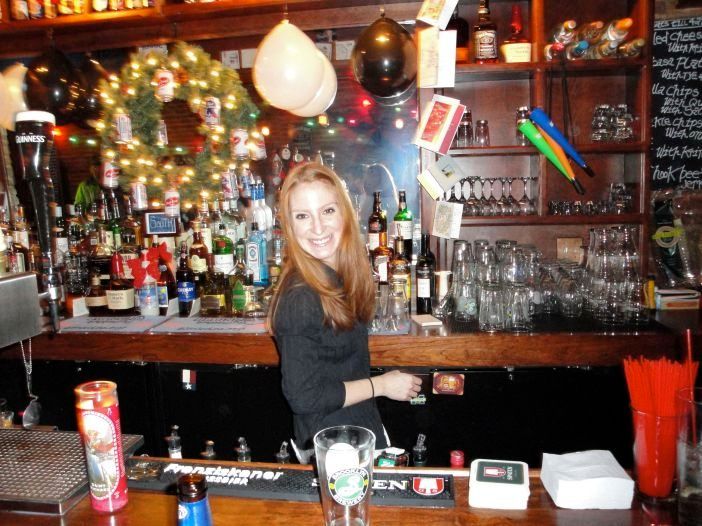 Heather Leo has been pouring drinks in Park Slope since 2008, becoming a neighborhood staple at both the Dram Shop and South where she works. Before getting behind the bar, Leo was working in the publishing industry and also briefly worked on the reality television show The Apprentice: Martha Stewart. Although Leo is a somewhat of a newcomer to the drink industry, she grew up in a household that was very focused on hospitality — her family would often throw large parties, and her father owned a pizzeria in Queens that was open for 35 years.
"Entertaining and food were two really important components of my family dynamic growing up," she says, and this upbringing has clearly found its way into bartending. In speaking to Leo, it's apparent that she really enjoys her job.
"I am able to make people happy," she says, adding that it's important for her "set the tone for the bar" while also maintaining a repertoire with her customers and being in control. "My job doesn't really feel like a job at times — I get to make drinks while also giving my customers an extra set of ears to listen to what's going on in their lives."
The bars that Leo works at each has its own unique feel. South has a friendly neighborhood atmosphere, with a backyard that's great for hanging out on warm summer afternoons and into early fall.
"South is a very comfortable, intimate bar," Leo says. "We have games like Buckhunter, and a killer jukebox. It's really great place to hangout."
They've also developed a bit of buzz in the area for their kielbasa and jalapeno grilled cheeses, which can be ordered until late night (and it's no secret we love the queso).
The Dram Shop, a larger space with a more comprehensive food menu that includes very popular burgers, has a slightly different feel, but an equally friendly clientele. The bar offers games such as pool, shuffle board, and darts, which add to its laid back and fun ambiance.
Both of those settings are a great backdrop for Leo's upbeat and friendly personality, which has resulted in a loyal customer base.
"Working in Park Slope is great," she says. "The crowd at South, for example, is very close-knit. Everyone looks out for one another, by supporting personal causes and helping to find friends jobs and apartments."
As a local resident for the past seven years, Leo has really come to understand the importance of what a community is, and how that's reflected in the neighborhood. Prior to living in Brooklyn, she lived in Manhattan, but started coming to our borough more frequently for the Prospect Park Women's Softball League.
"Having worked and lived in the neighborhood for the past few years, I've really come to appreciate how invested people are in this community," she says.
And as for what this drink-slinger drinks herself? She says she enjoys bourbon, especially Manhattans and Old Fashioneds, but she jokes that her favorite drink to make is the old shot-n-beer combo.
When Leo isn't working she enjoys playing softball and spending time with her dog. She is also in the process of writing a children's book and still continues to freelance as a writer.
So next time you're ordering a shot and a beer from her and getting ready to appreciate her listening skills, be sure to say hello, ask how she's coming along on that book.
Photo courtesy Heather Leo