Meet Your Candidate: Brian Cunningham For Flatbush's District 40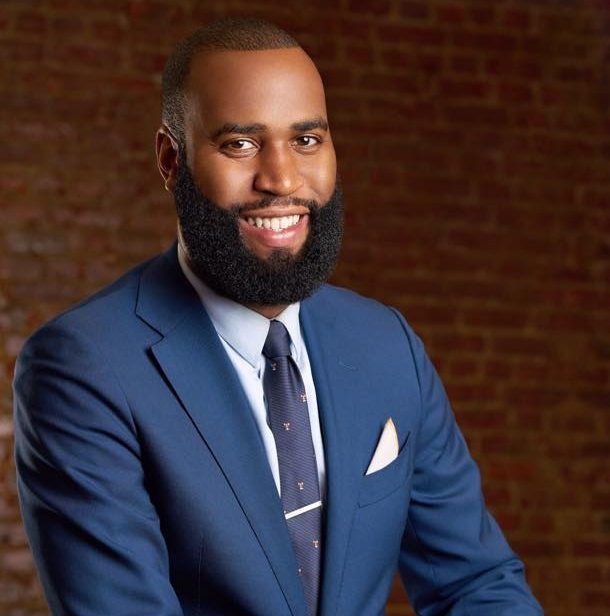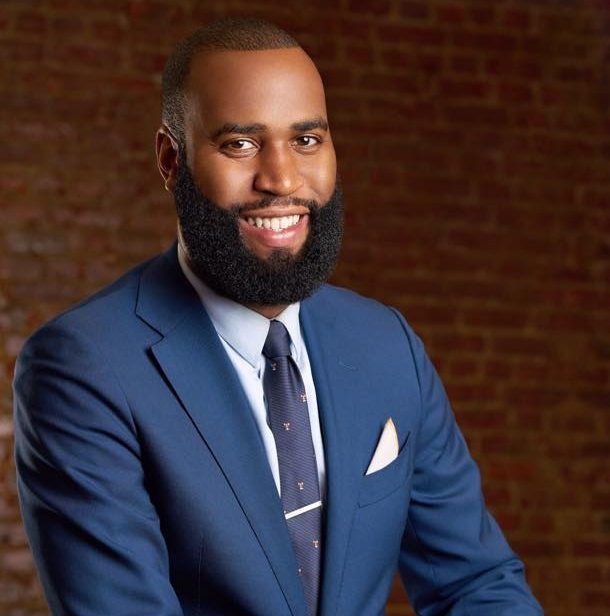 The 40th District has three candidates running against the incumbent Mathieu Eugene: Pia Raymond, Jennifer Berkley and Brian Cunningham. These candidates are vying to represent Crown Heights, East Flatbush, Flatbush, Kensington, Midwood, Prospect Park, and Prospect Lefferts Gardens.
Read our discussion with Brian Cunningham below.
Who Is Brian Cunningham?
Who Cunningham is today, begins with his mother. His mother immigrated to the USA from the West Indian island of Jamaica. After arriving, she spent the night at the airport because the person who was supposed to pick her up, did not do so. She lived in the Bronx for about a week. Then she found Brooklyn. Specifically, East Brooklyn.
"The thing that is ironic is that Brooklyn has now become this amazing place for everybody else in the world," Cunningham said. "But my mom knew this from the 1970s. It is a very, very special place."
It is the place where Cunningham was born, where he grew up, and where he went to school.
"How ya doin', boss?" "How are you, Carmen?" Throughout our phone call, even during talking about key issues, Cunningham paused just for a a couple of seconds to greet people on his way to work.
"Everywhere in the city, everywhere in the district, everywhere in the community, as I walk to the office right now, I see my fingerprints, I see people I know," he said. "I see some connection to the neighborhood."
How He Began In Politics
It all started at Brooklyn College. He was a business major at Borough of Manhattan Community College (BMCC). When he went to Brooklyn College, he took a core curriculum course on politics.
"It gave me insight that we actually have the power to change things in our government through our public policy," he said. "That was the kind of thing that turned me into local politics."
Issues He Has Worked On
His first job was as a student advocate counselor for CAMBA. He worked as a youth family and community developer at a school. He soon realized that a school was like a mini city.
"You saw everything inside a school building. You saw the best of people, you saw the worst, and you saw their situation," he said. "And I realized the scope of people's problems while working there."
This led to an internship with Senator Kevin Parker, where he worked continuously to figure out how to make the government more efficient for people. The internship then turned into him becoming a special assistant full time, which then turned into him becoming chief-of-staff, and later to working for President Obama's initiative, My Brother's Keeper Alliance.
My Brother's Keeper Alliance
President Obama launched this initiative in 2014 after the murder of young Trayvon Martin. It is to ensure all of the "nation's boys and young men of color have equal opportunity to achieve their full potential," its website states.
"I want to see more resources offered to young people to actually close the opportunity gaps," Cunningham said. "Making sure every single school in this district has an after school program. That's a priority for me."
Why He's Running For City Council Now
From his work experiences for over 12 years, from working in all parts of the government from the local, to state, and federal level, Cunningham believes he has a significant amount of understanding on how to better the neighborhood.
He is also a 33-year-old millennial who believes District 40 has been underserved with an absence of leadership for the past ten years. And he wants to change that.
"I think it's going to take experience to guide the ship back to where it needs to be. I think it's gonna take a fresh perspective," he said. "With my experience coupled with a fresh perspective, and passion, and a plan, there's just so much we can get done."
Issues He Wants To Address
Affordable housing
Universal healthcare
Reforming criminal justice
Youth development
Affordable Housing
"We have a housing crises," he said. "I think it's not overstated."
Cunningham's plan to solve it includes something called "At Cost Development". What this does, is that it takes a non-profit developer and has him/her develop a city-owned land.
"If you have a for-profit developer developing properties, what is their goal? Their goal for for profit is to make profit," he said. "A non-profit has no business in making a profit. They can make a surplus, but all surplus must go back into the building, and would create an atmosphere for a hundred percent affordable housing."
The second step to conquer affordable housing, he believes, is switching from Average Median Income (AMI) to Community Median Income (CMI). AMI compiles a list of average incomes from all over NY, whether that is Long Island, Westchester, the Upper East Side, or Brooklyn.
"It's a problem because it scales the incomes from neighborhood up. So an area in a community like mine, where the average median income is 38-48 thousand dollars [per year], it's very different from when you start factoring people who live in Westchester or Midtown," he said. "We have to move towards a CMI model, so that income can truly reflect the communities. So that people can get into affordable housing stock, and actually can qualify for it based on their incomes."
Quality Health Care
"Health care is essential to the quality of life," he said. "I want to introduce a medicare for all plan that will cover every single New Yorker regardless of their employment, immigration, or economic status."
Because the federal government has threatened to end the Affordable Care Act (Obama Care), Cunningham believes a solution is needed more quicker than ever.
"I have seen models in San Francisco, where municipalities are able to create their own medicare for all package," he said. "I want to work with a team of doctors, medical professionals, and economic advisors to figure out what plan works best for the city."
Youth Development and Criminal Justice
He believes access to various different fields such as music, arts, and coding is very important in the development of young people. And if they have an after school or beacon program to attend, they won't be harassed by police officers.
"Many of those who are incarcerated are in jail because of poverty or mental health related issues," he said.
"A lot of the time we arrest people for jumping the turnstile, not paying summons, people who are mentally ill, and not providing them with help," he said. "When have to do a better job of restoring justice."
Divisive Politics
Cunningham believes the solution to a better neighborhood is dialogue.
"I've met with people who I agree with in this district. I've met with people who I disagree with in this district, because leadership is when you show up, even if you disagree," he said, "and being able to find common ground on how we can move forward in this community. I'm over the last 10 years of divisive politics in our district, where you marginalize one group over the other."
Endorsements
Stonewall Democrats of NY
Planned Parenthood NYC Votes
Young Progressives of America
Lambda Independent Democrats of Brooklyn
The Reform Party
Central Brooklyn Independent Democrats
Brooklyn Young Democrats
Communication Workers of America Local 1
Streets PAC
Tenants PAC
Metal Lathers & Iron-workers Local 46
#VoteProChoice
Does He Believe He Can Win?
"I wouldn't run if I thought I couldn't win," he said. "We have close to 700 donors that have donated. I am confident that my message has resonated with these groups who've endorsed me. And I am confident my message has resonated with people who are going to vote for me."
For more information on Brian Cunningham, check out his website here.