Meet Brian Duprey: the Man Who Makes Monsters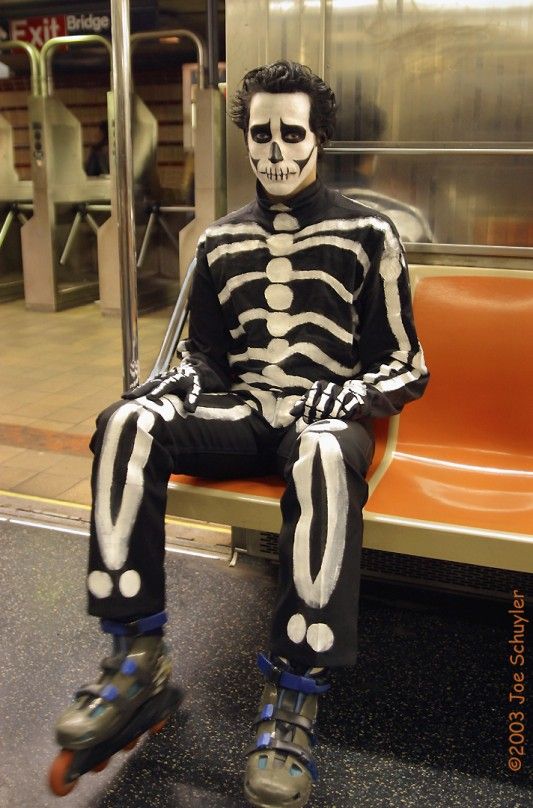 Halloween is Christmas for a makeup artist like Brian Duprey.
First, Brian dons his trademark rollerblading-skeleton look. Before he had a son, Brian was mischief on eight wheels in the East Village's famous Halloween parade, an event he calls a national treasure.
Now, he opens his doors to kids from around the neighborhood. A dozen little monsters will show up every year to be transformed into vampires, ghosts, devils and wolves by the same man who has made up stars from RuPaul in the 90s to Maya Angelou in the 2000s.
It's been a long and successful career for Brian, one in which he's handled the beauty of quite a few famous faces for fees that most of us wouldn't believe. Halloween trumps all of that. Brian will cancel his day, turn his house haunted and handle a parade of kids with high hopes of the horrible things he'll turn them into.
Brian is positively giddy about Halloween in Ditmas Park.
"It's classic," he said. "It's Norman Rockwell Halloween, it's got that '70s vibe. Going from house to house is such a good experience. The kids in Manhattan go from apartment door to apartment door and most of them don't even leave their building. My son and I walk from the Albemarle parade to the Glenwood parade and stop at most of the doors in between."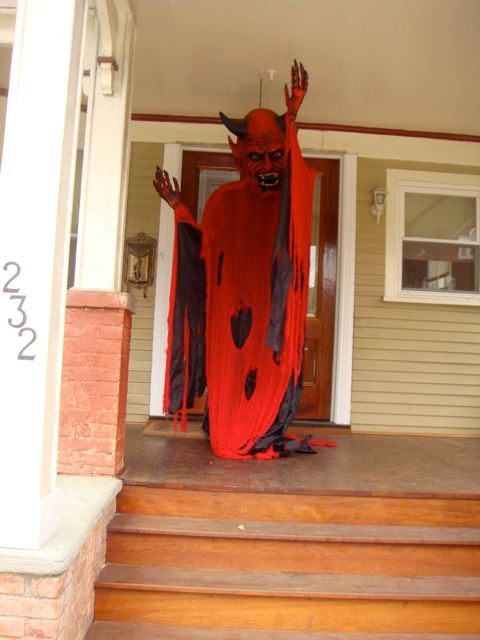 There's something surreal and perfect about having the man who made up the ultra-controversial performance artist Karen Finley turn a kid into a goblin for the night. The list of people who have trusted their look to him happily includes freaks and impersonators as well as A-list celebrities, big companies and high fashion magazines.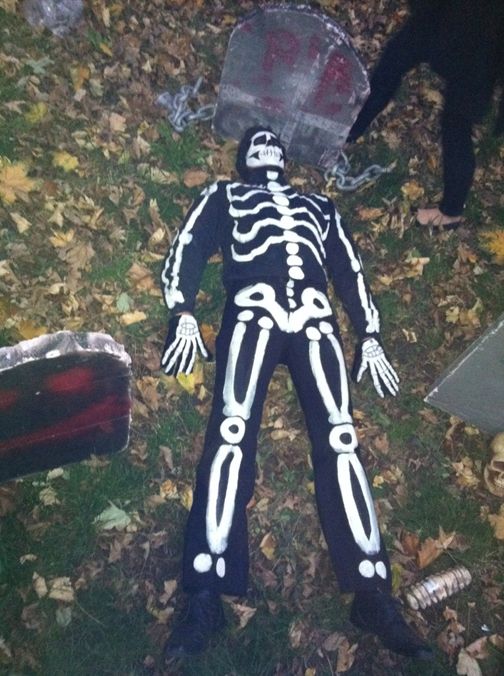 Kate Moss and Kristen Bell are good clients. Brian likes working with them and knows exactly what needs to be done. The high-end fashion magazines are Brian's domain, stylish ad campaigns are as familiar as his backyard.
But when a little neighborhood girl sits in the make up chair, asks to be changed into a vampire and then, after the transformation is complete, clarifies that she meant a Twilight vampire — you know, a vampire with precisely no make up on — then you've got trouble.
Don't let that fool you. Most of the kids at Brian's Halloween party leave happy and horrible as they desire.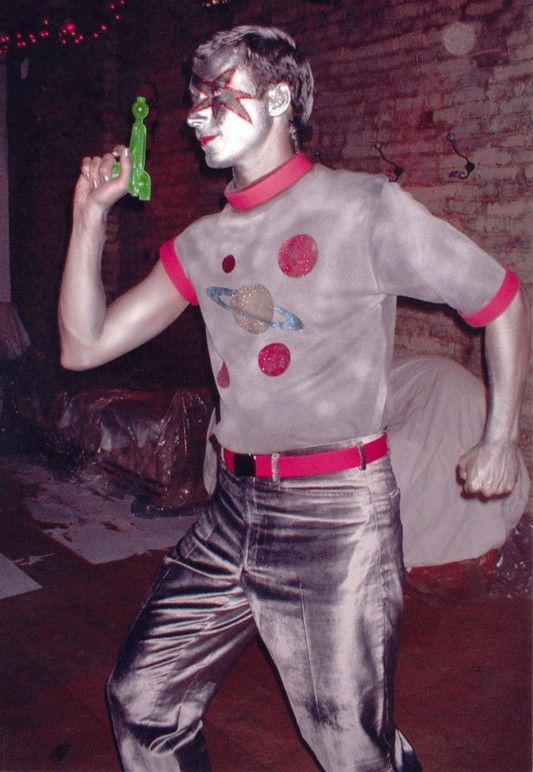 Halloween is scary fun and the kids get made up for free, a price that makes perfect sense for Brian. This has been his passion since he was a kid himself, a dream that he left school to chase.
Afterward his favorite holiday is through, Brian will return to the world of celebrity make up, weirder than any Halloween. It's a world in which a woman can pay Brian $4,000 for 45 minutes of work that "she could have done herself."
I couldn't believe the number when he uttered it. Weird, he said, weird enough to take the rest of the month off for a vacation.