Meet Author/Illustrator Stephen Savage: Sweet Dreams, Wise Trucks, And Kentile Goodbyes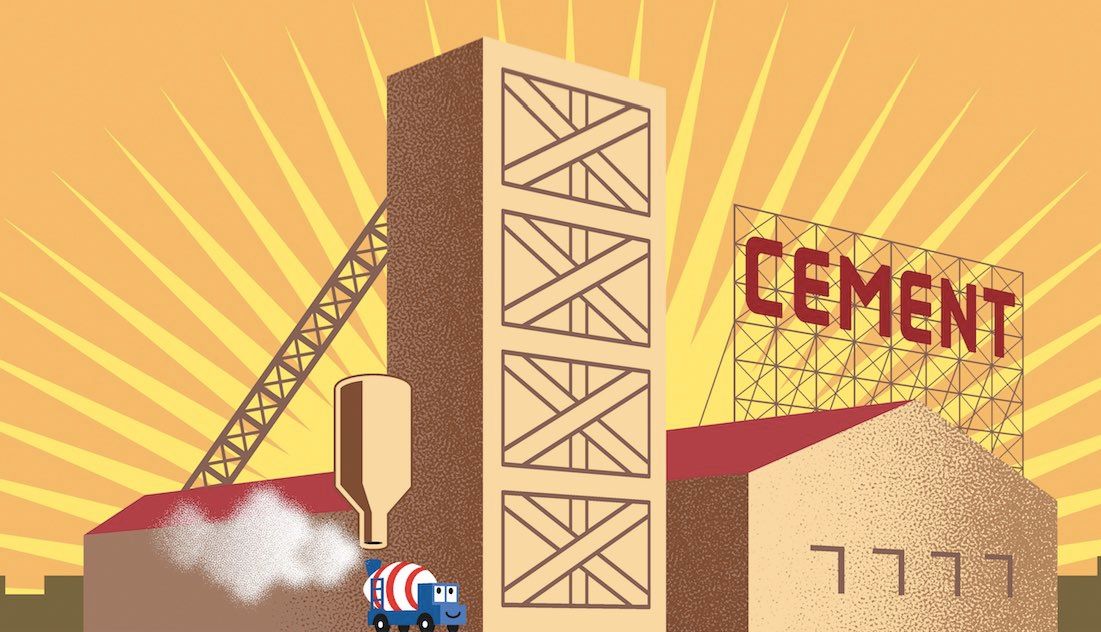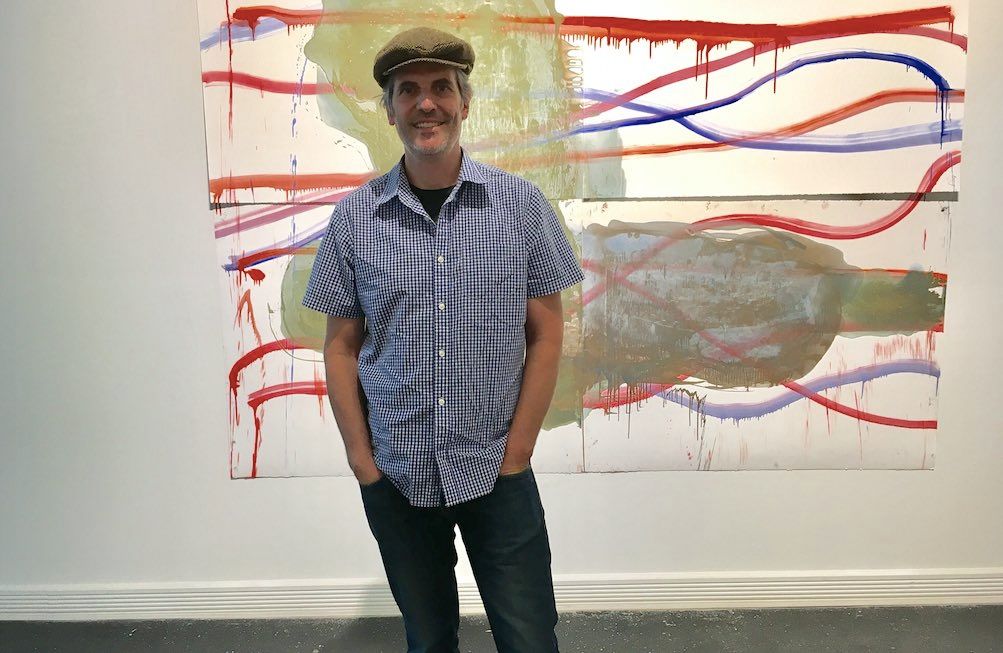 My two-year-old son first introduced me to the New York Times best-selling author, illustrator, and Park Slope neighbor Stephen Savage.
It started out with The Mixed-Up Truck, Savage's most recent book which came out in July 2016. The search for contemporary children's authors is still new territory for me. I admittedly bought it for my son based on the cover. And it didn't hurt that the little guy is obsessed with anything on wheels.
The font and signage of the title reminded me of the iconic Kentile Floors sign which was disassembled back in 2014 to the chagrin of many a Brooklynite. That signage is a visual trope throughout Savage's book.
But more importantly, my son fell in love with the underdog protagonist — a cement mixer who has an epic first day on the job. Since that reading, more of Savage's books have been added to the "heavy rotation pile" for bedtime.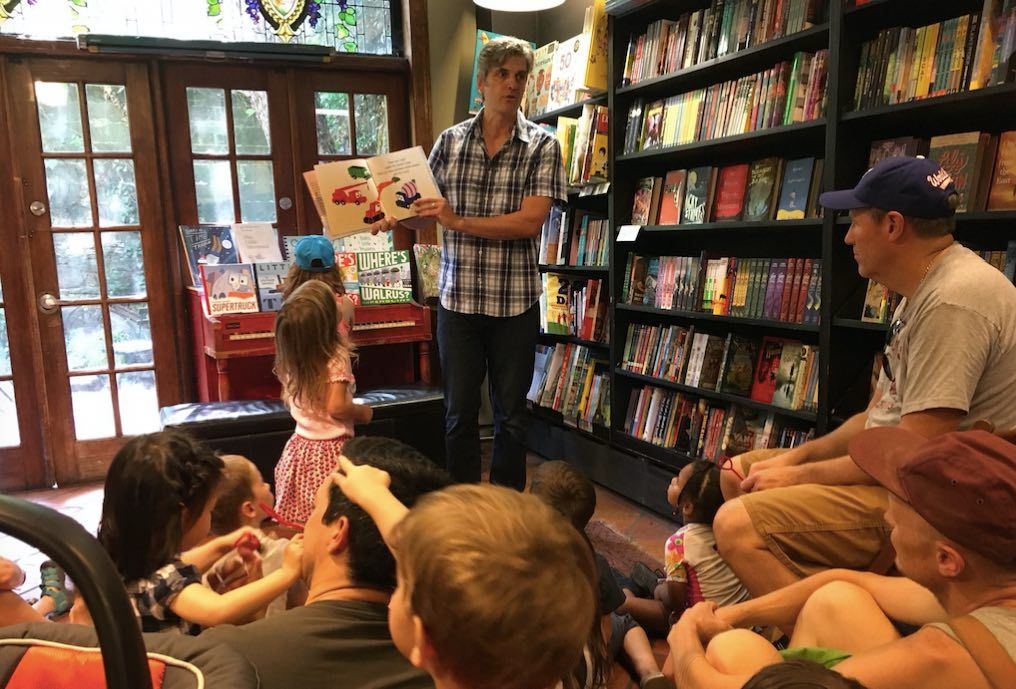 Savage grew up in Minnesota and was exposed to art at a very young age. His parents would bring him to the Walker Arts Center, where he was particularly taken by an exhibition of Alexander Calder's sculptures and mobiles.
"His works were almost like toys; they had a real entertainment aspect to them," Savage said in an interview with Publishers Weekly. "He wasn't making art for a museum, but was having fun bending wire!"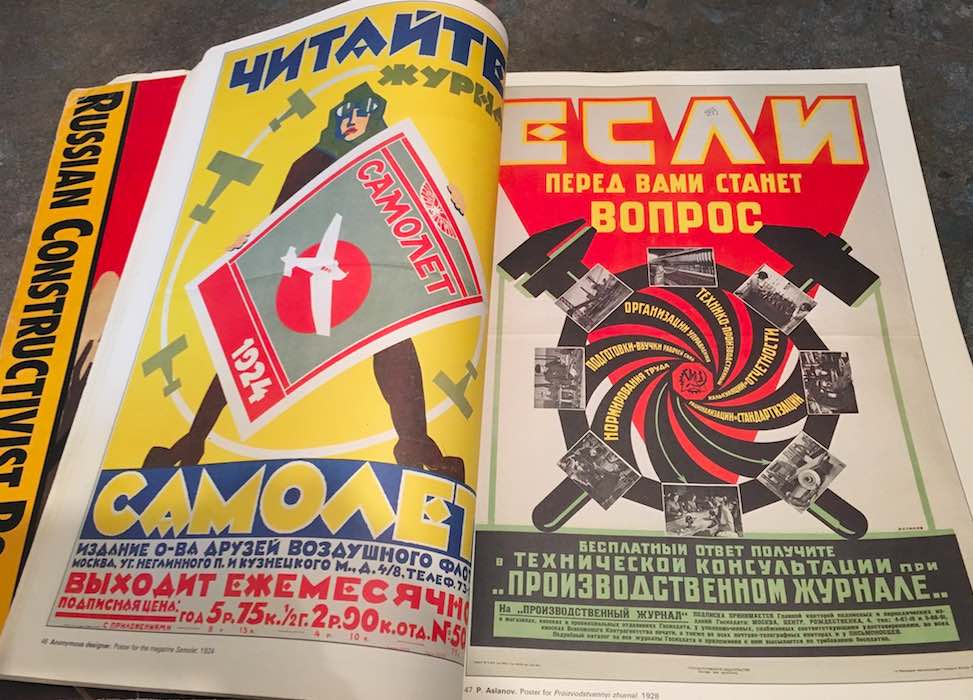 Color and Geometry
Savage's Red Hook studio also has a playfulness to it. The space is packed with retro children's books, a variety of art collections, and his dog Rudy, who sits quietly in the corner. His desk is covered with a mélange of illustrations and ideas, and sketches of his forthcoming book Little Plane Learns to Write (slated for June 2017) are hanging on the wall.
The bright geometric shapes that make up Savage's vehicles in some way grow out of Russian Constructivism. He places a few samples on the floor.
The visuals from his truck series (Savage's Supertruck is also on heavy rotation during bedtime) have a warmth and familiarity to them. "There's a taboo against taking tried and true archetypes," he says. "but it proves what [George] Lucas and [Joseph] Campbell said — there are story arcs that simply resonate."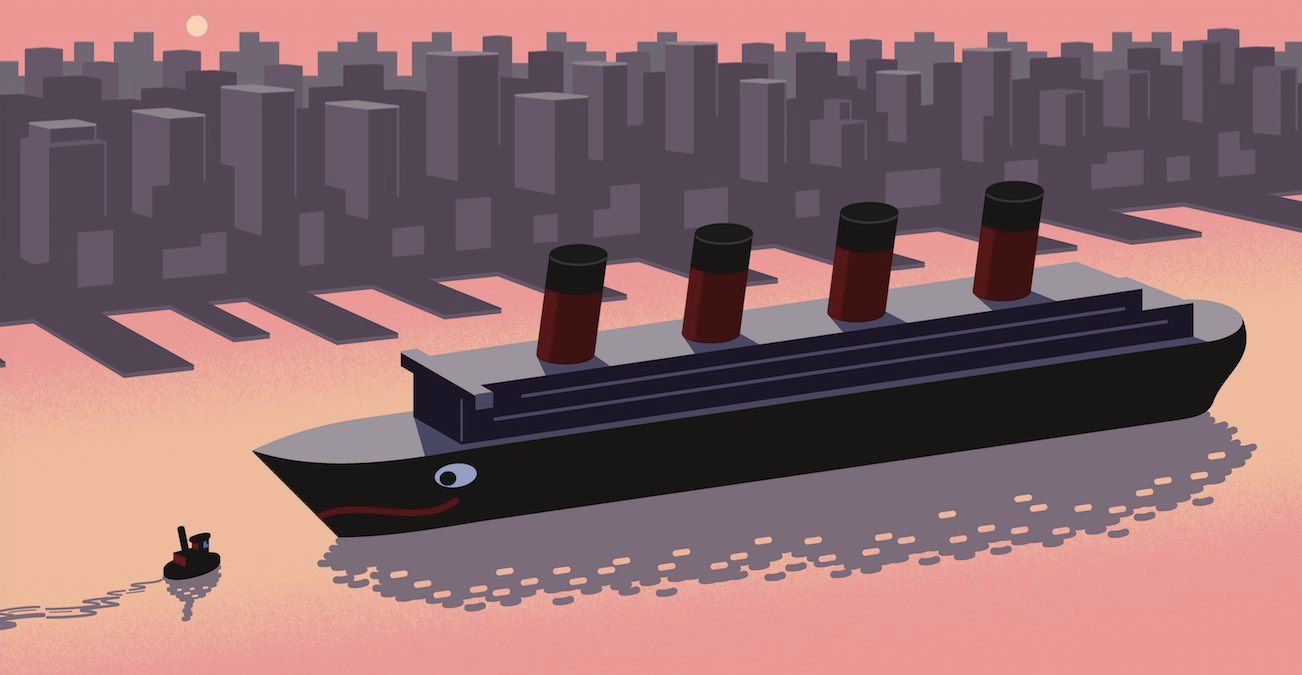 "The Language of Trucks"
However, the interior of Savage's studio isn't the only place that provides him with inspiration. He speaks about his daily commute from his Park Slope home to his Red Hook studio.
"When I'm walking down to my studio and passing through Gowanus, there are no people," he says. "This area is the language of trucks, outdoor signs, and warehouses. Neon type and roadways. I didn't set out to be a truck person."
While looking past IKEA, past the Erie Basin, and into the Red Hook channel, he discusses how the harbor influenced his book The Little Tug.
"If you live in a place, you don't have to look any further. You're in it every day," he says.  "I'm not the right guy to tell a story about forests and creatures."
Margaret Wise Brown and Walking Around Brooklyn
The week he turned in his illustrations for The Fathers Are Coming Home, Savage became a father. "My daughter was two days old," he recalls. He also found the coincidence between his fatherhood and the title of the Margaret Wise Brown book to be rather powerful.
Savage was able to illustrate a book by one of the world's most popular children's book writers. Brown, who is famous for her 1947 book Goodnight Moon, died in 1952. She left work that had not yet been illustrated or published.
"She wrote it for an illustrator of hers who had gone off to war," he explains.
For an article Savage wrote about his "rambles" around Brooklyn, he riffed on Clement Hurd's illustrations for Goodnight Moon. Savage's version of the room's exterior is revealed to be a bridge and city night.
The picture is in many ways revelatory of Savage's gift as an artist — the ability to look inward and outward at the same time.
"The genius of a Margaret Wise Brown book is that there's something 'off'," he says.
Pumpkin Whimsy
"Words switch on another part of your brain," Savage says as we look through his very mischievous book, Ten Orange Pumpkins (Sidenote: an excellent read for this time of year).
The book is a countdown — or disappearance — of ten pumpkins that fall prey to mummies, ghosts, and witches. The language is playful, also riffing on broad horror tales. Think a kid's version of Attack of the Killer Tomatoes.
"When I started out, I didn't really know if I was more of a words person or a visuals person," Savage says. But clearly, he's been able to fuse both together in his story telling.
(N.B.: If you buy the "board book-style version, it's Seven Orange Pumpkins)
"I know the importance of monuments."
Savage is on the faculty at the School of Visual Arts in Manhattan. And his life is kept rather busy while he raises his daughter.
But in 2014, he became involved in a very different cause.
When plans were confirmed that the Kentile Floors sign would be removed, Savage needed to be involved.
"I became a leader of 'Save The Kentile Floors Sign' movement," he said. "I've never been an activist."
"It was like the Back to the Future — when it's so important to 'Save the Clocktower'," Savage said, smiling broadly. "You know you're back in Brooklyn when you come out of the tunnel [on the F/G subway line as it pulls into Smith-9th Streets station after Carroll Street]. The skyline looks almost unfamiliar without it."
And while memories of the structure certainly live on in The Mixed-Up Truck, he believes it's still a loss for the community.
"The Black Lives Matter movement is more important than the Kentile Floors sign, but I believed I needed to protect it. Like the Empire State Building," he says. "I know the importance of monuments."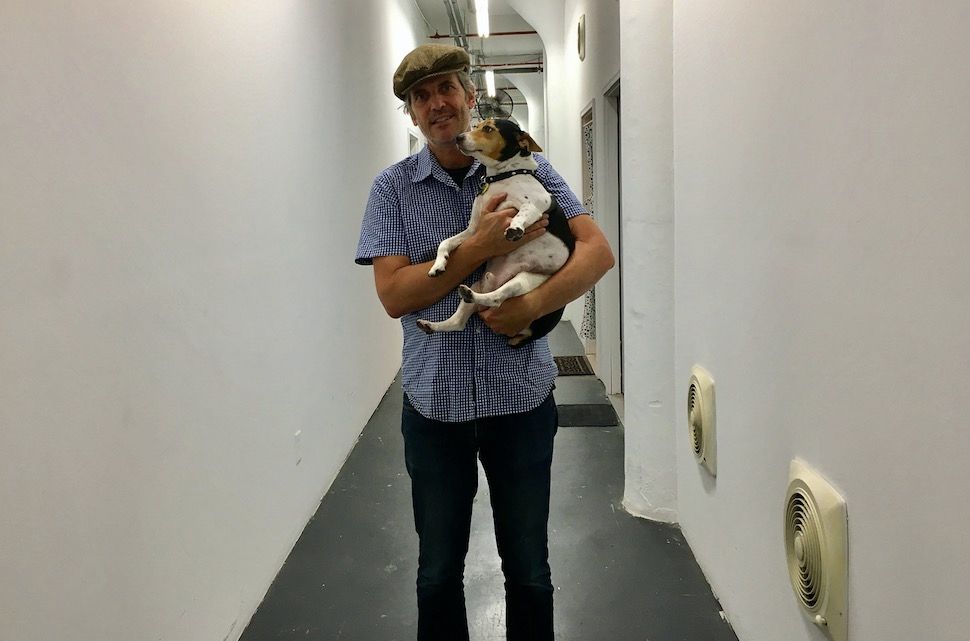 "Crazy Kid Logic"
Savage was showing the sketches to his forthcoming Little Plane Learns to Write, which should be coming out in June 2017. He's covered tug boats, trucks, and now planes. This will be his fourth "vehicle book."
But he's ready to switch it up.
"If an artist does the same book over and over, it's like a tv show that's gone on too long," he says. "Kids are smart. They know if it's a one-note johnny and close the book. I'm looking forward to throwing myself into another genre."
We ended our conversation with a discussion about my son's reactions to Supertruck. I tell Savage that he really was interested in the fire escapes in Supertruck and now points them out almost every day. Ever since reading the book, he also wants cars and trucks to wear glasses — akin to the protagonist.
"Those are the most satisfying things to hear," says Savage. "Authors write a book but don't get much of a chance to hear what goes on between parents and kids."
"I just keep trying to channel crazy kid logic. That's what a creator needs to do."
Visit Stephen Savage's website to learn more about his work. And be sure to stop by an independent book store to pick up his books.