Meet Amazing Artists Aplenty This Weekend at Gowanus Open Studios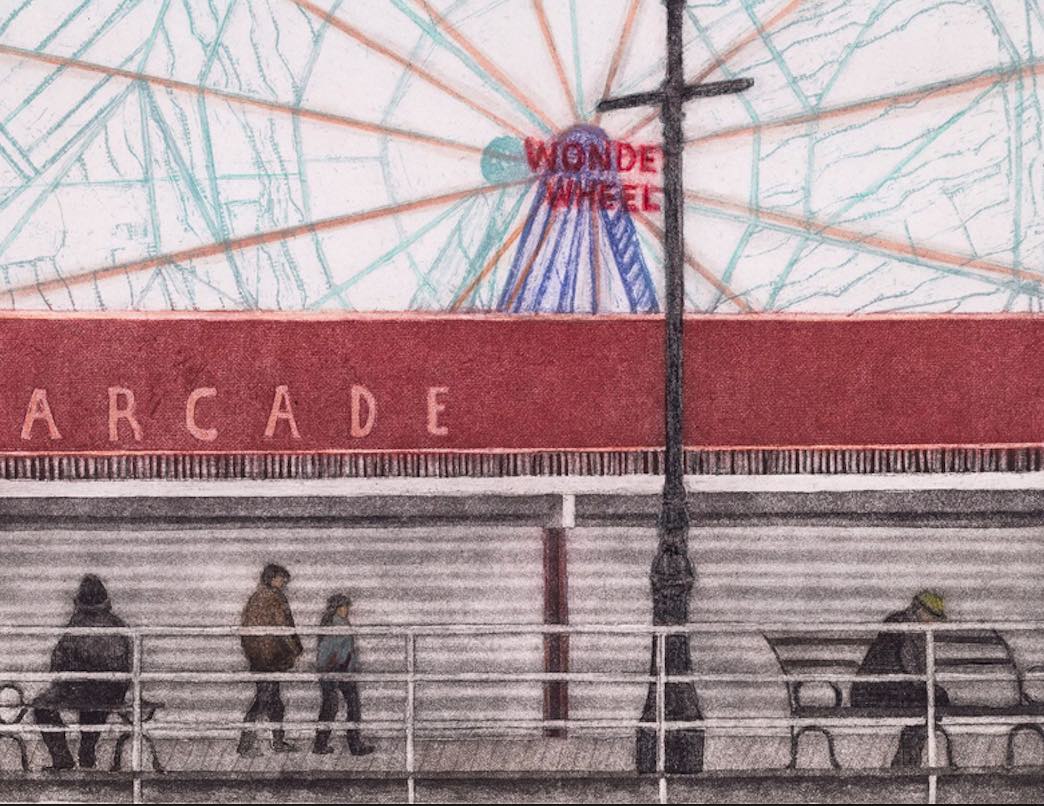 Gowanus Open Studios has just about arrived, providing the community with an incredible and rare opportunity to meet artists and engage in a dialogue about their work in their very own studios.
The studios will be open on Saturday, October 17 and Sunday 18 between 12-6pm, when you can see pieces from more than 300 artists while exploring their workspaces, which stretch from Court Street to 6th Avenue, and from Atlantic Avenue to 14th Street.
While the community is looking forward to the weekend, a significant blow was dealt to the local artistic community. In September, DNAinfo reported that "artists who rent work space in three side-by-side buildings on Ninth Street between Second Avenue and the Gowanus Canal have been told the properties are under new management and that their leases won't be renewed." Some artists were moving out of their spaces at that time, and others were going to be vacating by the end of October.
In the article, Abby Subak, executive director of Arts Gowanus which runs Gowanus Open Studios said, "for the overall arts and creativity in Gowanus, this is a huge loss."
Artist Elisabeth Page Purcell is one of those artists who lost her space. She told us that "there is no time to do art work if you have to look for new space and pack up the old space. I also think that there will not be anyone on my floor left to open their studio."
The loss of studio space makes the support of Open Studios this year to be more important than ever. While artists may work alone in their spaces, this weekend allows the community to let them know that their work is embraced, and that they are the backbone to the soul of this community.
Are you overwhelmed by the possibilities? Here's a quick breakdown of what you need to know to enjoy everything the open studios weekend has to offer.
• Get a preview of the participating artists online to figure out what you'd like to see.
• Maps will be available around the neighborhood, but print this one out, or bookmark it on your phone.
• The Gowanus Denatured Opening Reception in on Thursday at 6pm at the the Old Stone House and Washington Park (336 3rd Street between 4th and 5th Avenues).
• For the first time ever, Beat Nite is coming to Gowanus. Presented in a collaboration between Arts Gowanus and Norte Maar, galleries and alternative spaces stay open late. An After-party at Gemini & Scorpio Loft is the Kick-Off Party for GOS 2015. Tickets are $10 and can be purchased in advance.
• On Saturday at 10:30am, come to a group exhibition by the Gowanus Swim Society at Halyards.
• A variety of intimate group tours are available throughout the weekend.
• Come to the Closing Party at Threes Brewing (333 Douglass Street between 3rd and 4th Avenues). Admission is free and the party begins at 6:00pm.
• This is a great chance to buy art, but bring a checkbook in case the artist doesn't accept credit cards.