MBCG To Hold Fidler-Storobin Debate!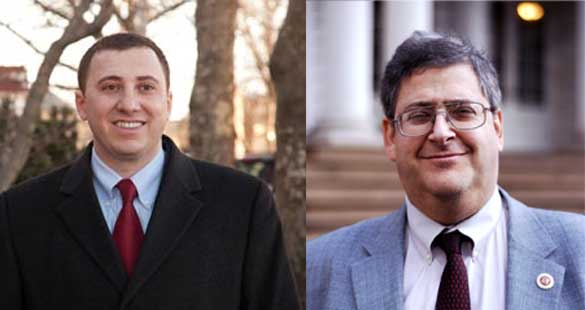 The Manhattan Beach Community Group announced on its website yesterday that they will hold a town hall/debate between Councilman Lew Fidler and GOP opponent David Storobin, both of whom are vying for the seat of former State Senator Carl Kruger. Holding the event on a leap year, the group decided to give it a little twist (and add some humor to what has become a decidedly dirty race). Here's what they posted on their website:
The MBCG is hosting a town hall/debate between the 2 candidates vying for convicted felon-State Senator Kruger's seat. Our last debate for the vacated congressional seat attracted over 500 people.
The date is Feb. 29, 2012, the time is 8PM and the place is PS 195 on Irwin Street in Manhattan Beach.
This being a leap year, Manhattan Beach has a long standing Feb. 29th tradition. Doing it backwards, the audience will sit on the stage and the candidates in the auditorium seats. They will have the opportunity to ask us questions to see what we need to improve our lives. We are also working on an electric shock truth machine in case we  hold the debate the traditional way. The position of shocker is available.
Anyway you slice it, what else do you have to do on Feb. 29th. Join us when we meet the two men trying to become our next state senator.
All are welcome from any community. This debate is a public service event from the MBCG.