Mayor Responds To Criticism Over Property Taxes, Homeless Shelters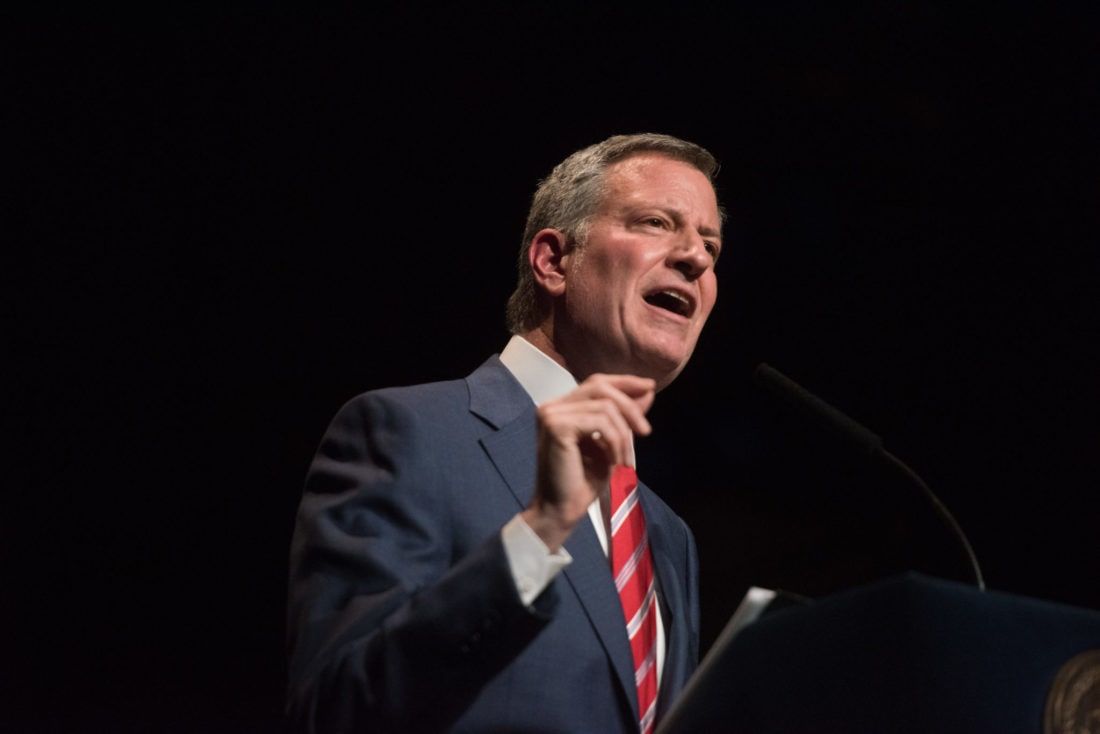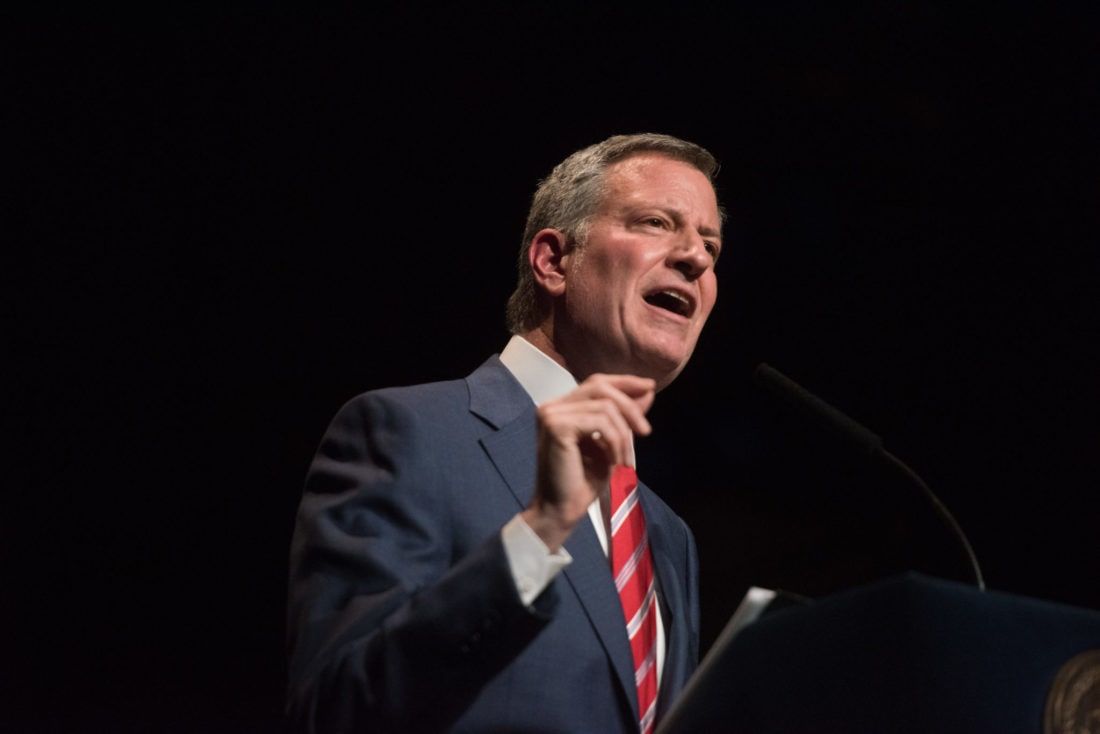 It's been a rough couple of weeks for Mayor Bill de Blasio who's been getting flak from critics regarding the low property taxes he pays on his two Park Slope properties and the lack of "Fair Share" distribution of homeless shelters in his upscale neighborhood.
The New York Daily News published a story Sunday revealing that this year, the Mayor will pay $3,581 in property taxes per each of the two row houses he owns in Park Slope. Each of these two properties has been assessed at approximately $1.6 million.
Meanwhile, in East New York, a two-story row house, similar to the Mayor's two properties and valued at $156,000, would see a $7,308 tax bill, according to the report—more than double what the Mayor owes for one of his Park Slope homes.
NYC Department of Finance is unequally charging thousands of homeowners throughout New York City, according to the Daily News, with gentrified neighborhoods paying less in taxes than predominantly working-class neighborhoods. Black and Hispanic homeowners are being hit particularly hard with higher property tax bills, the Daily News claims.
Tax Equity Now NY, a group of tax-reform advocates, has filed a class-action lawsuit against the city, charging that the "property tax system is racially biased and favors the affluent over the working- and middle-class."
Homeowners in predominantly minority neighborhoods pay "$376 million more than they would have if their properties had been accurately appraised based on comparative sales," the Daily News reports, averaging to about an extra $844 annually per homeowner.
The Mayor was called out about his own low property tax bills during a recent press conference. The Mayor agreed that "there are obvious inequities," and promised to address the problem if he is re-elected.
Another point of contention the Mayor is facing surrounds the opening of a homeless shelter at 1173 Bergen Street in Crown Heights. If opened, 1173 Bergen would be the twentieth homeless shelter in the vicinity.
Residents of Crown Heights have been accusing the Mayor of not following his Fair Share plan to distribute homeless shelters evenly throughout the city—particularly in his neck of the woods.
During de Blasio's weekly appearance on WNYC's The Brian Lehrer Show Friday, a caller chided the Mayor, stating that Crown Heights is already oversaturated with homeless shelters, while the mayor's neighborhood, Park Slope, doesn't have its fair share of facilities.
The Mayor replied that his 11th Street property is situated approximately four blocks away from the 100-bed CAMBA women's shelter located at 1402 Eighth Avenue, DNA Info reports.
In the Mayor's Park Slope neighborhood, there is the one traditional shelter with capacity for 100 residents as well as one commercial hotel facility with capacity for 182 residents, Isaac McGinn, a spokesperson for the Department of Homeless Services, tells BKLYNER.
The DHS currently has 347 people from the Community Board 6 district (which includes Park Slope, Carroll Gardens, Cobble Hill, Columbia Waterfront District, Gowanus, and Red Hook) living in shelters across the city.
There are currently only 271 individuals in facilities in CB6 since the district only has capacity for 282 people, including the 182 beds at the commercial hotel site.
"Over the next few years we expect to identify new shelter space within CB6 for at least another 250 people," McGinn states.
"Our plan gives our homeless neighbors, who come from every community in New York City, the opportunity to be sheltered closer to their support networks and home communities," Jaclyn Rothenberg, a spokesperson for Mayor de Blasio, tells BKLYNER.
"The Mayor's neighborhood of Park Slope has a need for space and will of course be playing a role in this citywide responsibility," she adds.