May 17th: Sheepshead Bites To Host Transit Town Hall To Restore The B4 And Other Improvements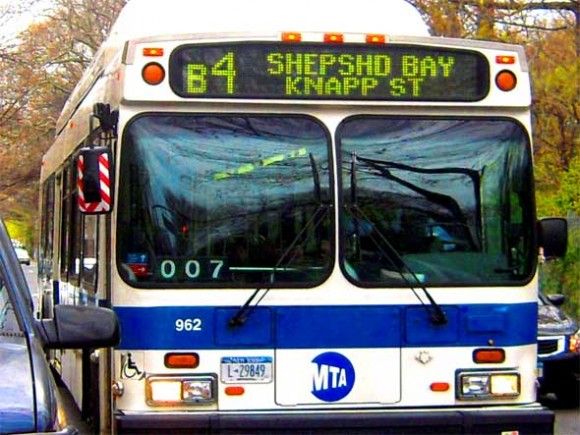 Sheepshead Bites is hosting a Transit Town Hall at 7:00 p.m. at Baron DeKalb – Knights of Columbus at 3000 Emmons Avenue. The focus of the evening is to brainstorm and propose key fixes to mass transit in the Sheepshead Bay area.
The B4 used to connect go from Knapp Street all the way to Narrows Avenue in Bay Ridge, but since 2010 the route has practically dissapeared for straphangers and no other bus service has replaced it.
"Since the B4 was all but abolished (no weekend service, only certain brief hours during weekdays), the tens of thousands of residents south of the Belt Parkway and east of Bedford Avenue have no easy way to get around," writes Ned Berke on Sheepshead Bites. "If you get off the train at Sheepshead Bay train station, your only destination by bus is Nostrand Avenue or Ocean Avenue, unless you're heading to Manhattan Beach or Coney Island. And, speaking of getting to other neighborhoods, there isn't a single good bus option to get to Bensonhurst or Bay Ridge (or for them to get here).
If you're interested in discussing how the B4 service would ease access to and from Sheepshead Bay for Bensonhurst residents, join the Town Hall and help put together a plan to create a system that serves the areas better.
The event is held in conjunction with Assemblyman Steven Cymbrowitz of Sheepshead Bay, the Plumb Beach Civic Association and Transportation Alternatives' Rider Rebellion Campaign.
Read the rest of the announcement here.