Max's Burgers & Steaks: Now Open On Ave X!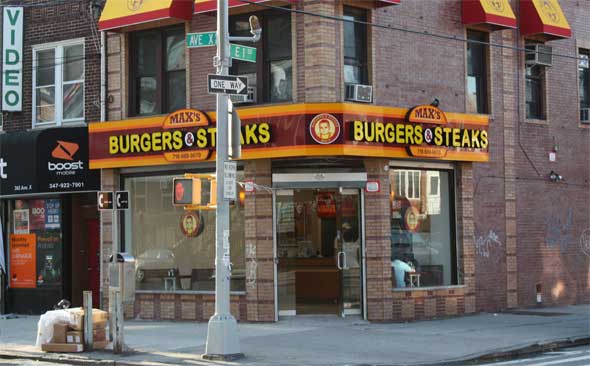 "Witness the firepower of this fully armed and operational burger station!"
That's right, beef lovers — Max's Burgers & Steaks is officially ready to serve you from the Avenue X and East 1st Street storefront. And it's about time, too. This place, with its creepy sign featuring a plump toddler that we really don't want to mentally associate with beef, first popped up in February and has been making our mouths water (for baby meat) since then.
Our tipster Paul Kundel notes that, while they didn't have a menu in print, he "saw they were serving hot dogs, euro dogs (whatever that means), salads (Caesar), gyros, burgers, steaks etc."
To show how giddy we are about the opening of an eatery dedicated to the comprehensive needs of the carnivore, here are some quotes about beef.