MashAllah Surprises With Sweets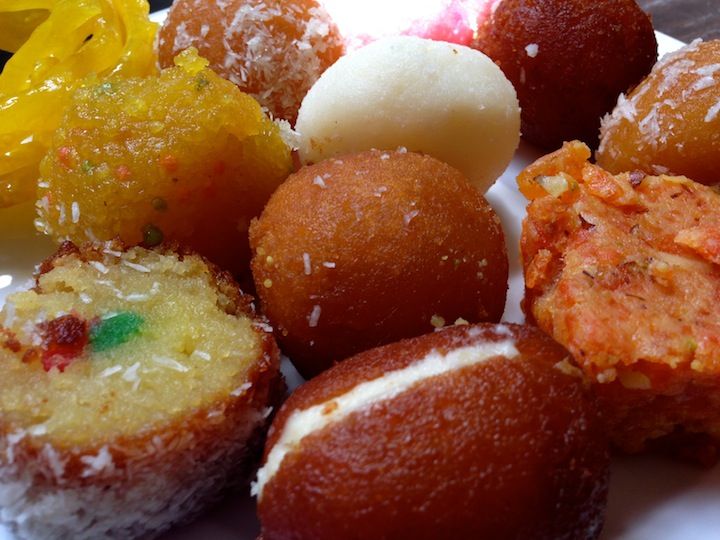 Yelpers seem to love MashAllah Sweets & Restaurant (663 Coney Island Ave. between Ave. C and Cortelyou, 718-287-0090) for their curry, samosas, and kebabs, but we've personally always wondered about the brightly-colored sweets we've spied through their windows. Today, we decided to try them out.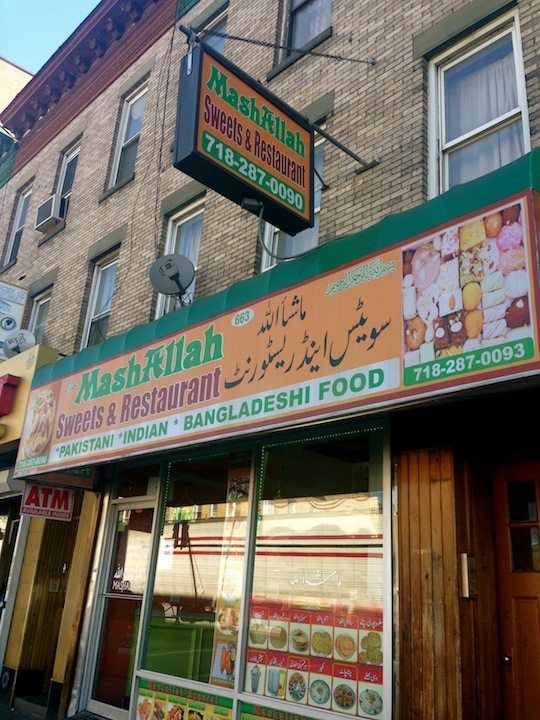 The store is on a block with similar shops, but MashAllah has the added benefit of being open 24 hours, so we figured it would be a good place to stop into at nine in the morning. Aqeel, who helped us pick out sweets behind the counter, said MashAllah has been around for about three years–and threw in a few pieces of jalebi for good measure.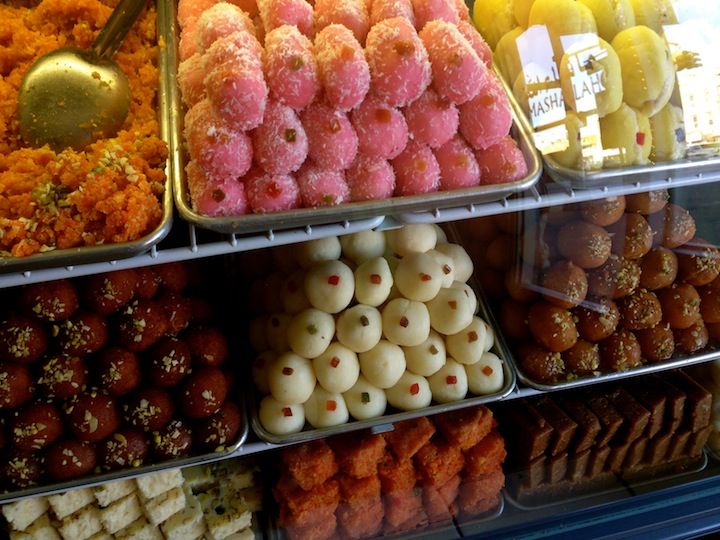 Both the pink and white pieces of cham cham were exceptionally moist, and the coconut-covered balls (at about 12 and 4 on the plate, respectively) were enjoyed unanimously, but the gulab jamun (next to the white cham cham, inside the others) was a personal favorite. At $6.75 a pound, they're an inexpensive, unexpected, refreshing treat to bring to the office or a party.
What have you tried from MashAllah–or do you suggest a different sweet shop around the neighborhood?