Marvel Brings Captain America (And Much More) Home To Brooklyn
Later this month, Feld Entertainment and Marvel are teaming up to bring your
favorite superheroes to life in Marvel Universe LIVE! at Barclays Center, and
BKLYNER recently got a sneak peek.
Featuring more than 25 characters, the all-ages show follows an original storyline
and is packed with stunts, fights, explosions, and more.
We had the chance to speak to the creative team behind it and they can't wait to
share it with audiences. And not just fans – everyone.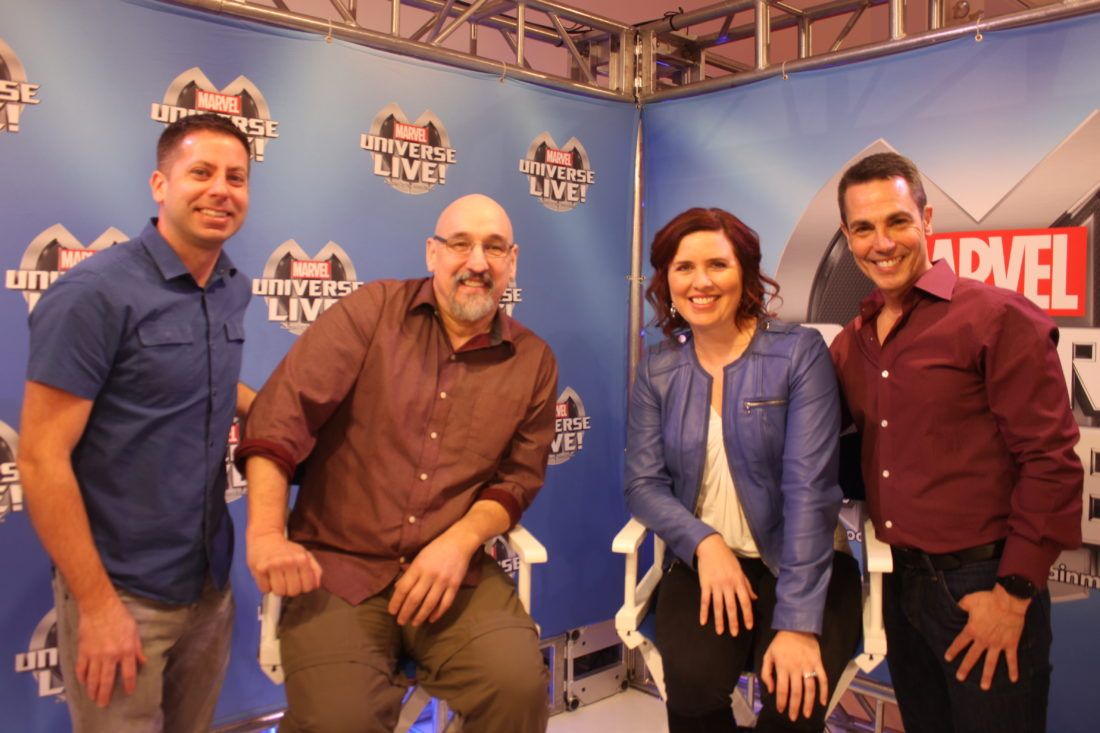 "We wanted to make sure that there was something for everyone, that it was really
accessible," explains director James Hadley, whose background is both in Broadway
and Cirque du Soleil. "It's really fun and I think we've hit that line where the fan boys
and fan girls really love it, but the kids love it, the families love it, and even people
who are new to Marvel are drawn right in."
And while the show is action driven, the team knows how important story is to fans
and took the time to really flesh it out.
"It was a really long process," laughs David Doersch, the show's fight choreographer.
"Well over a year of the three of us and a couple of other guys sitting in a room
together pitching ideas, whittling it down."
Maintaining the integrity of the Marvel Universe LIVE! was paramount for them.
"Whatever we came up with, we wanted to make sure we were fact checking
ourselves" adds producer Chris Nobels.
They all have favorite characters, but Hadley particularly loves that the show has a
very powerful female presence and Doersch is excited about audiences experiencing
new characters live for the first time, like Black Panther.
"He's got this great entrance and the crowd just goes wild," he beams.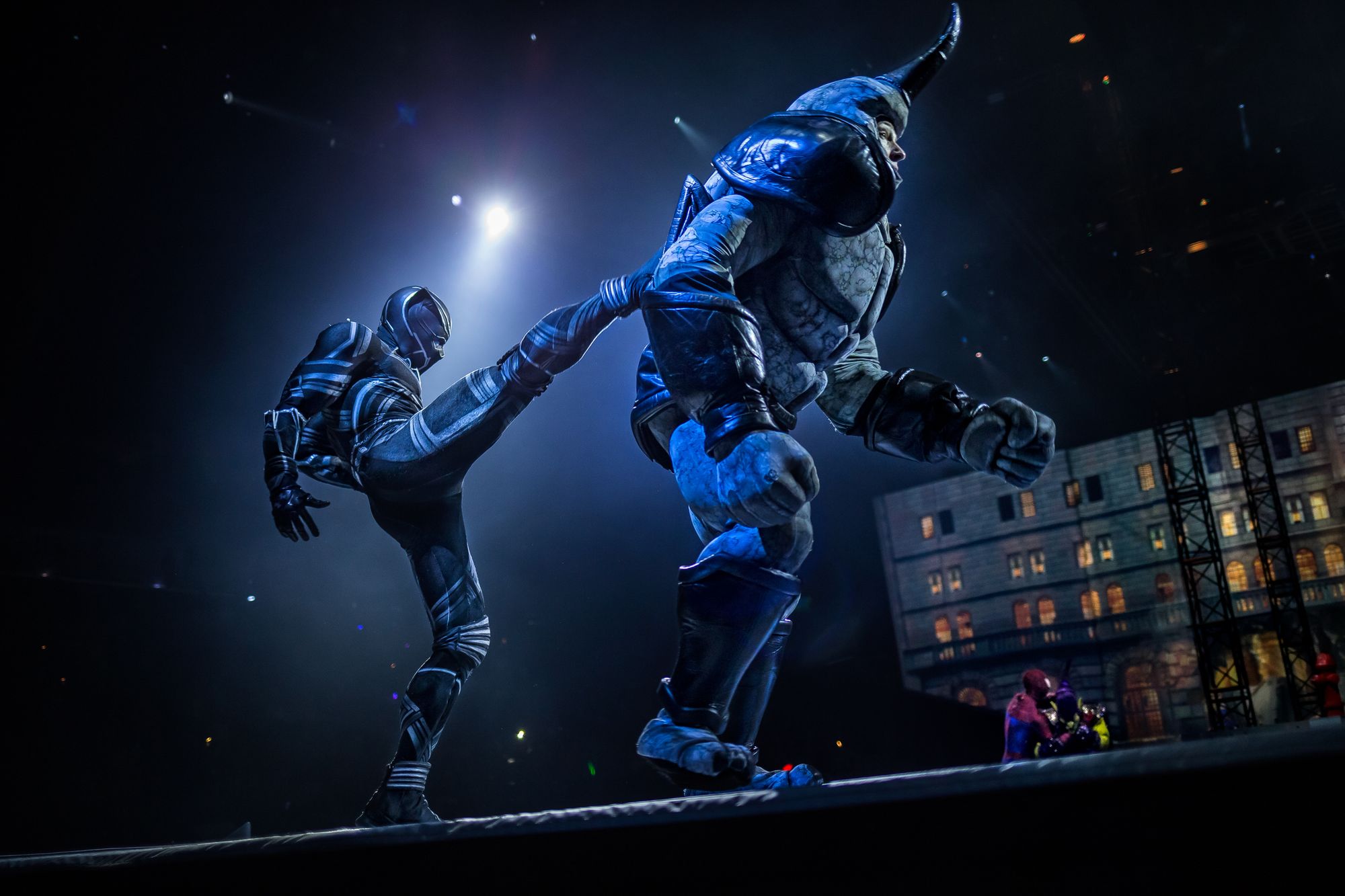 Along with a great story, they seem to have brought every tool in the action arsenal
to the production. The fight sequences we saw – featuring heroes like The Avengers
and Guardians of the Galaxy squaring off against Loki, Nebula, and squads of evil
henchmen – were head-spinningly intricate.
This show's got:
Parkour!
Jumping motorcycles!
Aerial stunts!
Wire work!
Groot on stilts!
FIRE!!!
In fact, they've got an entire "Fire Tribe" that trained for months to use the various
weapons engulfed in flames. There are 80 explosive "fire events" throughout the
show encompassing everything from sparklers to spinning fire staffs and this not so-petite
fire wicks that performers spin around at top speed:
They even let us get in on the action a bit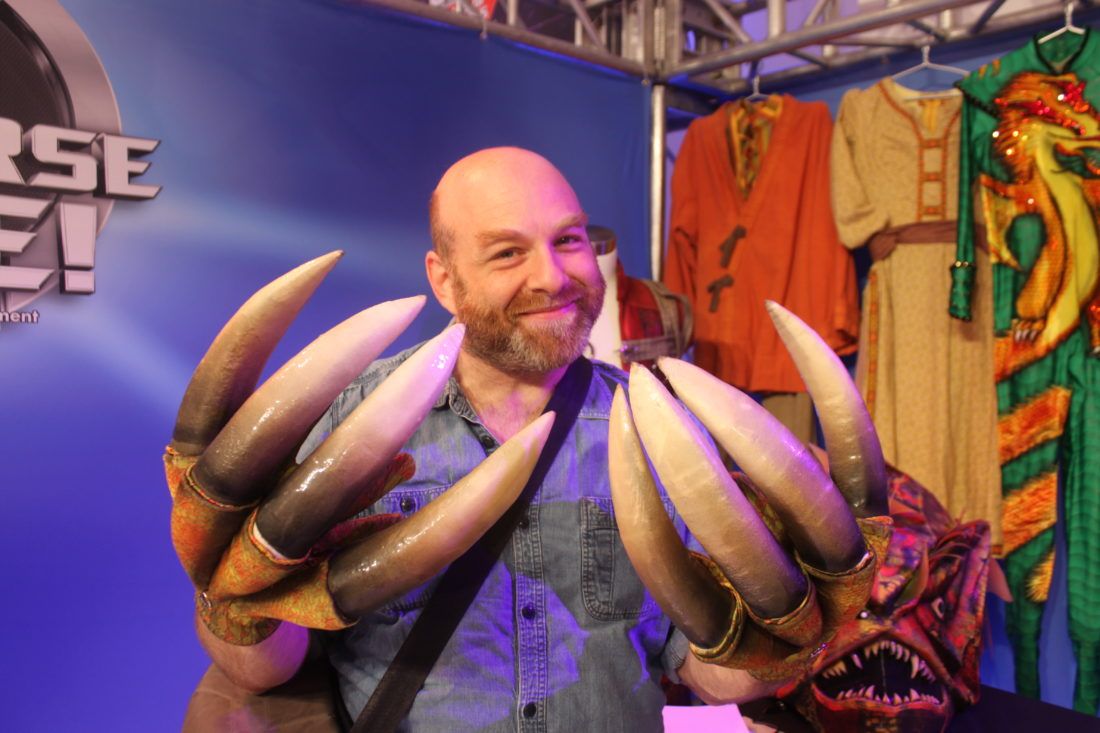 Make sure to check out the show's full gallery of photos and videos to get a real
sense of the excitement in store.
Marvel Universe LIVE! only runs February 22-25 in Brooklyn, so get your tickets
today!
And if you come away feeling super inspired, show Brooklyn's local comic book
shops some love and pay them a visit. Here are a couple of great ones relatively
close to Barclays:
Anyone Comics
1216 Union Street
(347)350-8422
https://www.anyonecomics.com/
Mama Says Comics Rock
306 Court Street
(718) 797-3464
http://www.mamasayscomics.com
Galaxy Collectibles
429 5th Ave
(718) 499-3222
https://www.yelp.com/biz/galaxy-collectibles-brooklyn
This post was sponsored by Fled Entertainment. If you would like to reach our readers, please contact us.