Marty Schultz, 58, Owner Of Pips Comedy Club, Passes Away In Las Vegas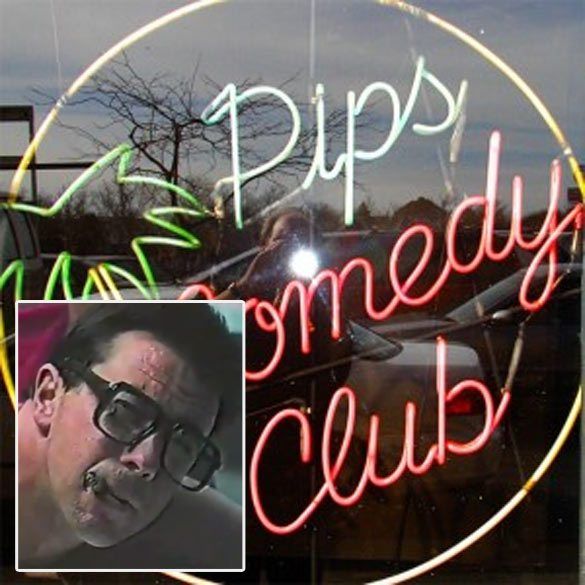 Marty Schultz, the former owner of Emmons Avenue's legendary Pips Comedy Club, and last surviving son of the club's founder, passed away on October 1 at the age of 58 in Las Vegas.
Marty and his brother, Seth, took over ownership of Pips – regarded as the oldest comedy club in America until its closure in the mid-2000s – after the passing of their father, George in 1991. They had already been running the joint for many years, raised to be part of the family business.
The club opened in 1962, named after George's dog, Pip, becoming the launching pad of many of America's greatest comedians, including Rodney Dangerfield, David Brenner and Andrew Dice Clay. It regularly played host to legends like Woody Allen, George Carlin and Andy Kaufman.
It was also known as one of the roughest crowds in the comedy club circuit, a place "where even bartenders heckled," according to one New York Times report. And when budding comics took a beating on stage, it was Marty and Seth who provided encouragement.
Seth died of a self-inflicted gunshot wound five years ago, leaving Marty as the last surviving son of the club's founder. Marty passed away last Monday, leaving behind a daughter, Georgi, named after his beloved father.
While Seth was better known as the front man, booking the talent, glad-handing the patrons and warming up the crowd with his stand-up bits, Marty was the behind-the-scenes operator who kept the business running.
As the club struggled in the early 90s, with the rise of comedy clubs in Manhattan and the surge in crime in Southern Brooklyn, it reeled even more after the death of their renowned father. Seth and Marty sold the club to Michael Palmiero in 1995. It was sold to comedian Joey Gay in 2004 and shut down shortly after, replaced by a sushi restaurant, as so many things in Sheepshead Bay have been.
On Marty's death notice on Legacy.com, Palmiero wrote:
I had a special place for Marty in my heart. I bought Pip's Comedy Club from Marty back in 1995. I became the 2nd owner of the oldest Comedy Club in America. This is a great loss. I developed the same love for Pip's Comedy Club as Marty had for Pip's Comedy Club.
My heart goes out to Georgi for the loss of her dad. I hope someday I may meet Marty' s daughter and share my experience with her father. I pray for Marty in heaven and may he bring laughter and comedy to all those who are not with us today.
Seth bounced around after the closure, spending a decade trying to make it as an actor. He produced several videos – mostly weird – and was known as the only man who could get Andy Kaufman to "be himself" on camera. Yet he never found the success he yearned for.
Marty moved on to Las Vegas, rising from a low-level position as a blackjack dealer in the Golden Nugget to management level at various Vegas staples, including the Palms Casino Resort and Tropicana Las Vegas.
Friends and family gathered for Marty's funeral service this morning, at the Kraft-Sussman Funeral Services in Nevada. The family has requested that, in lieu of flowers, donations to help support Georgi's college fund may be sent to Georgi Schultz, 3241 Dusty Daylight Court, Henderson, NV 89052 or deposits may be made at any Wells Fargo, Account No. 2950319646.
Here are a few videos we found on Youtube that feature either Seth or Marty.
This first one was a film done by Seth, a weird little short that he reportedly submitted to Oliver Stone (to no avail). It features Marty at the 3:53 mark, getting shot in the eye:
Here are a few clips from television shows, where Seth was interviewed about Pips:
Here's an interview Seth did with friend Andy Kaufman. Beginning at the 3:00-minute mark, Kaufman is talking about Pips, Seth and George, and Sheepshead Bay in general. This interview was the material Jim Carrey studied for his role in Man on the Moon.
Rest in peace, George, Seth and Marty Schultz. Sheepshead Bay misses you.