Marshy Areas To Be Sprayed For Zika And West Nile Viruses This Week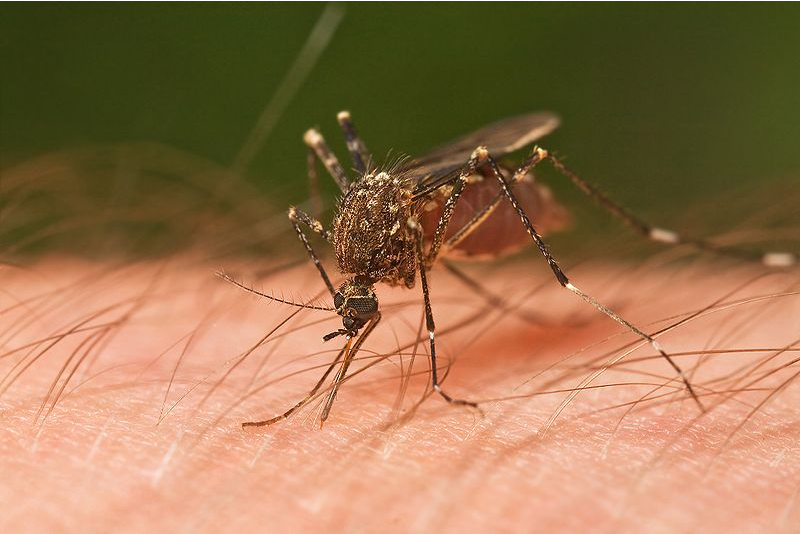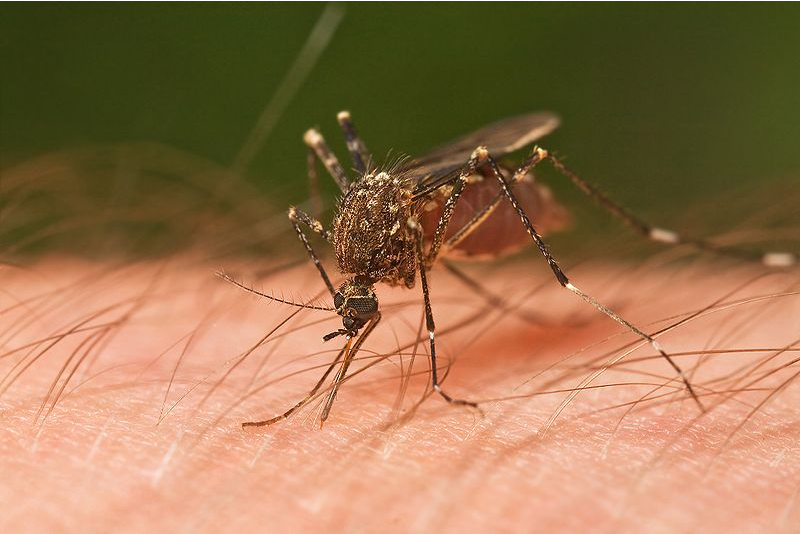 Weather permitting, the NYC Department of Health and Mental Hygiene (DOHMH) will be spraying key mosquito breeding locations in three marshy areas and non-residential Brooklyn zip codes beginning tomorrow, from 6am to 7pm.
An environmentally friendly larvicide will be dropped by helicopter onto marshes and other large natural areas to kill mosquito larvae before they grow into adult mosquitoes, said DOH.
The department's mosquito control program aims to reduce the number of mosquitos and subsequently the risk of the Zika and West Nile viruses. The department states that there have been no reported human cases of West Nile virus so far this season.
The treatment is set to span from Thursday, July 27 to Monday, July 31.
Here are the targeted areas:
Zip codes 11229 and 11234 in Marine Park, including marsh areas in between Flatbush Avenue to the east; Avenue U to the north; Gerritsen Avenue to the west; and Belt Parkway to the south.
Zip code 11239 in Fresh Creek Basin, including marsh areas in between Louisiana Avenue to the east; Stanley Avenue to the north; East 108th Street to the west; and Belt Parkway to the south.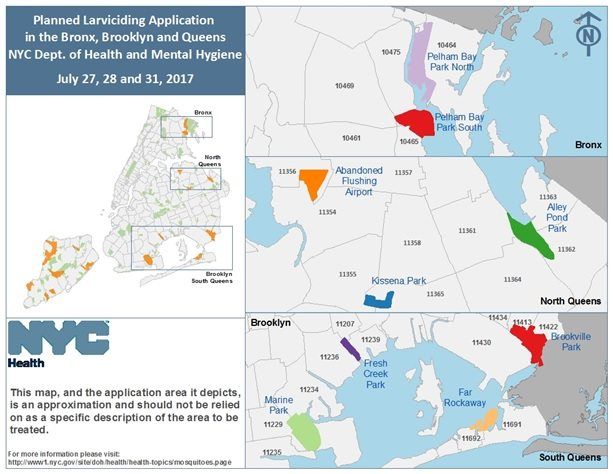 This will be the second aerial larvicide treatment to marshes in Staten Island, Brooklyn, Queens and the Bronx this year. Check out the entire NYC treatment schedule here.