Marshland Restoration Means Periodic Closures At Marine Parkway Bridge Through February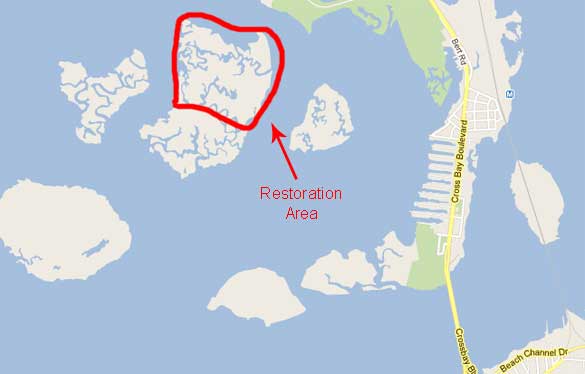 A plan to add 375,000 cubic yards of sand to a Jamaica Bay marshland habitat is great news for wildlife, but a tougher commute for drivers going to and from the Rockaway peninsula.
The U.S. Army Corps of Engineers is executing a $7 million initiative to restore 50-acres of Yellow Bar Hassock Island, one of several marsh islands just a few yards west of the Brooklyn-Queens border. But in order to get sand dredged from the Ambrose Channel in the New York – New Jersey Harbor into Jamaica Bay, authorities are scheduling periodic closures of the Gil Hodges – Marine Parkway Bridge.
According to a report in the Queens Tribune, the closures will begin on January 26, and last through the month of February, as barges and equipment make their way under into Jamaica Bay. Motorists are advised to use the Cross Bay Veterans Memorial Bridge as an alternate.
The restoration of the salt marshes and coastal wetlands in Jamaica Bay are a "critical component" of the Comprehensive Restoration Plan for the Hudson Raritan Estuary, according to a press release from the Army Corps of Engineers. Approximately 1,400 of tidal salt marsh has vanished from the marsh islands since 1924 – and, in recent years, the rate of erosion has been more rapid. The marsh islands are not only a habitat and migrating grounds for wildlife, but help protect the coastal areas to the north against flooding and erosion.