Markowitz Honors Chess Champs Of Murrow H.S.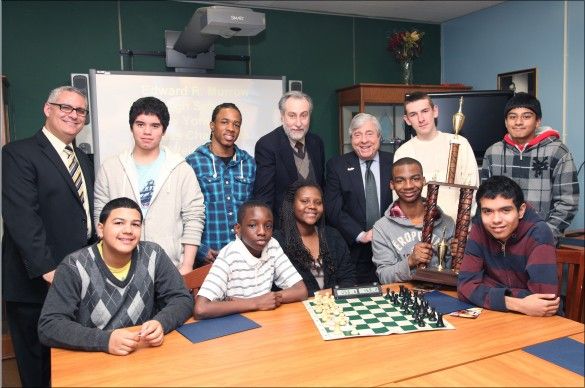 Below is a press release from the offices of Brooklyn Borough President Marty Markowitz:
On Friday, March 9, Brooklyn Borough President Marty Markowitz visited Edward R. Murrow High School to congratulate the school's chess team, which captured the New York State High School Chess Championship crown on March 4, and will head to Minneapolis next month to vie for their eighth national championship.
The famed Murrow team (to be featured in the upcoming motion picture The Kings of York, based on the 2007 book of the same name) has won seven national high school titles (1992, 1993, 1994, 2004, 2005, 2006 and 2007), fifteen New York State championships (including the last ten) and sixteen New York City titles.