Marine Florists – Carrying on a 120 year long legacy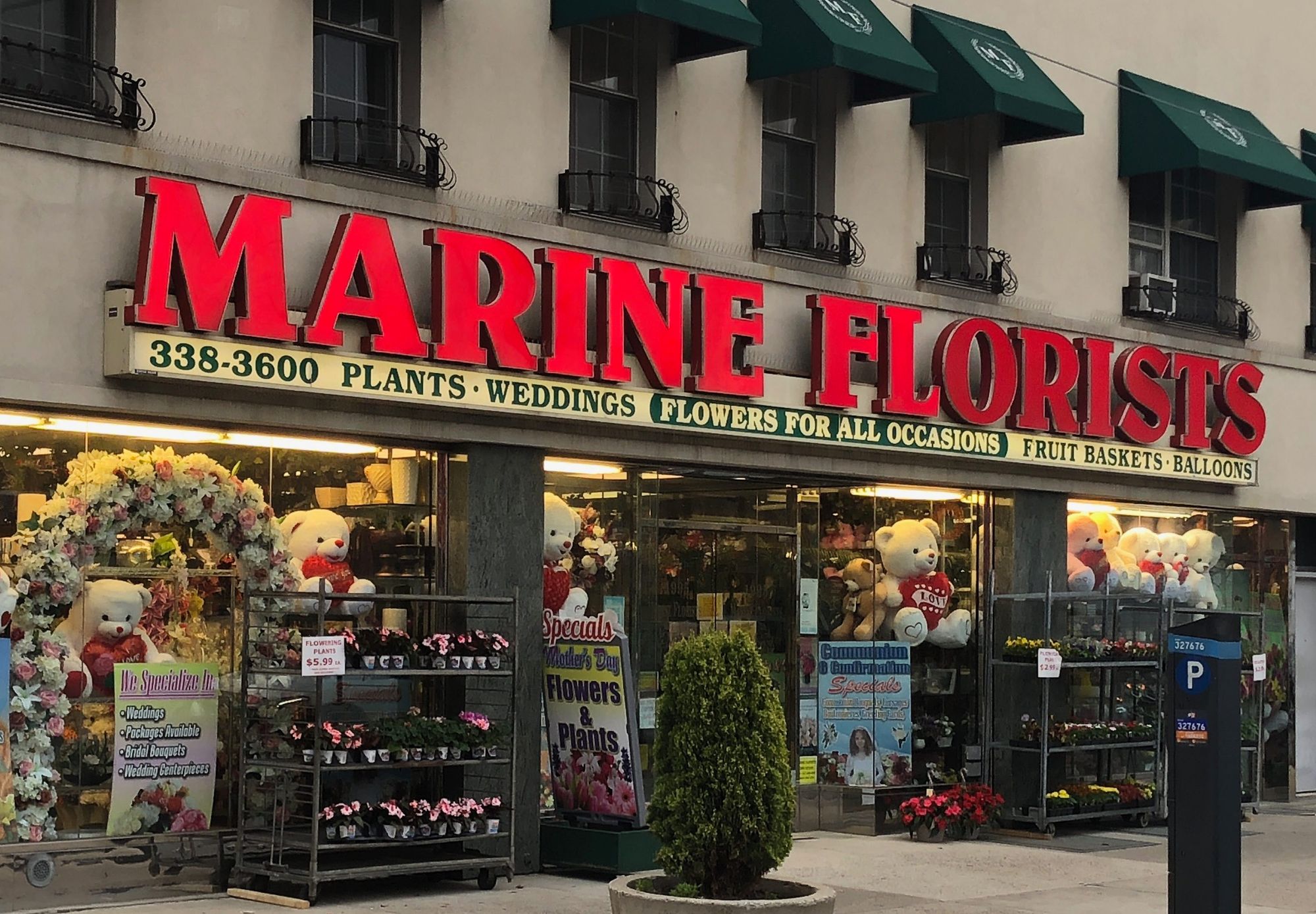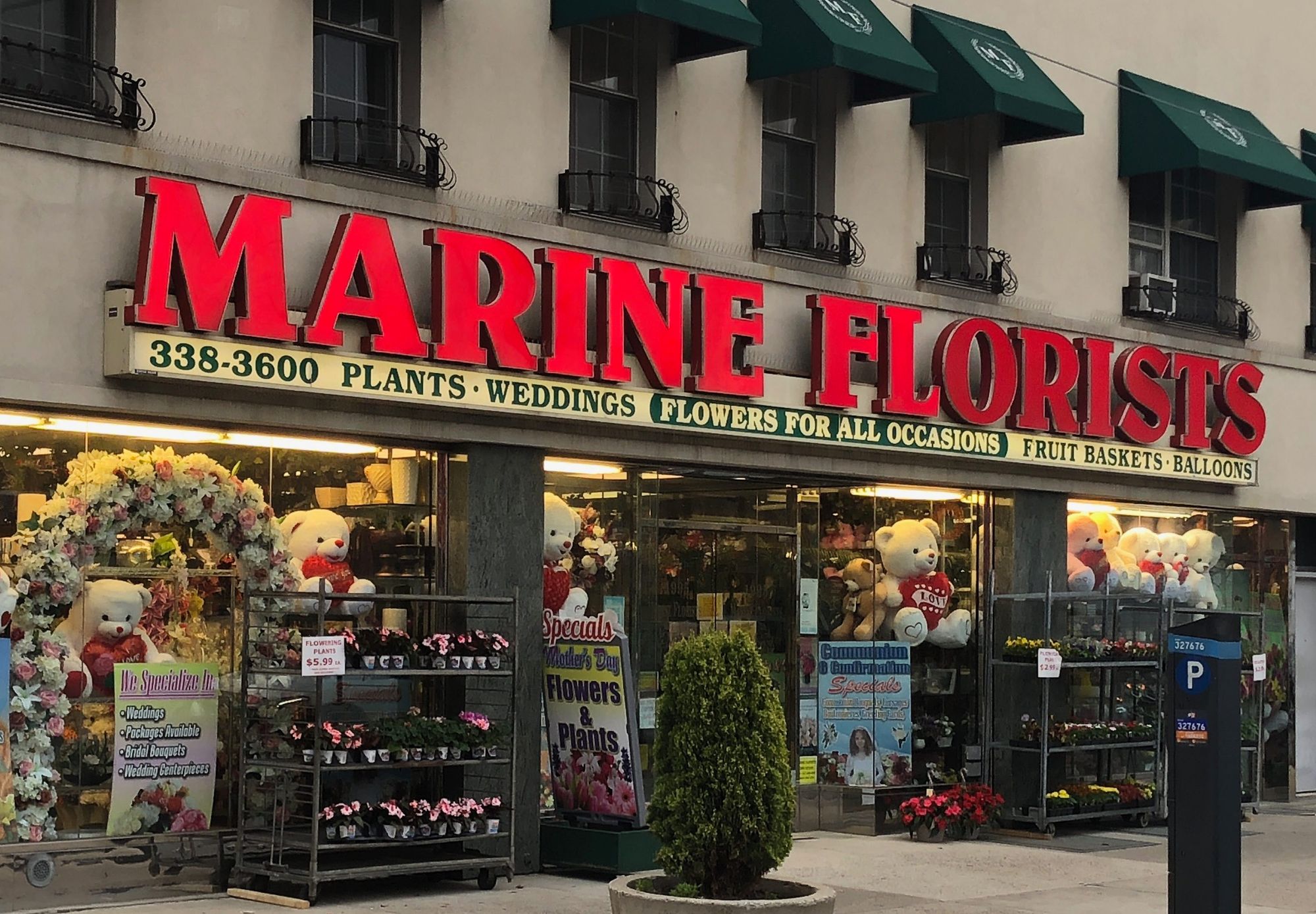 Marine Florists  at 1995 Flatbush Avenue, where Flatlands meets Marine Park at its northern tip, has been delivering flowers for every imaginable occasion – as well as "just because"- for 120 years.
It's 6 o'clock on a Sunday evening, and co-owner George Tsentzelis starts his weekend now. But instead of clocking out, he's here, giving me a tour.
"It's a 14,000 square feet facility," he starts off, spiffy in his Marine Florists uniform, a pocket of pens and a red rose embroidered above his heart. "Retail is on the main floor and the basement is for storage and refrigeration. It's also where we do custom arrangements."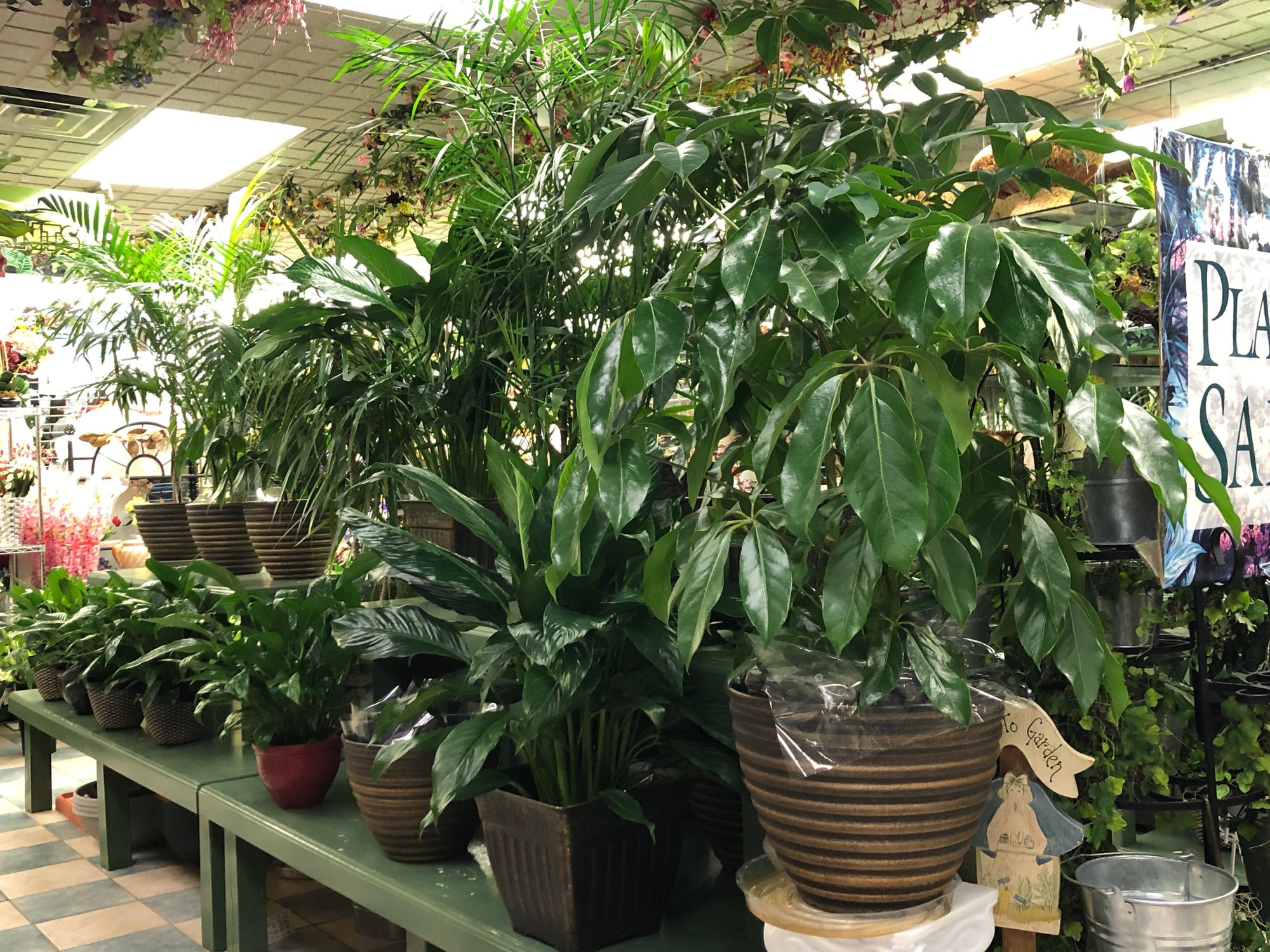 George leads me through a thicket of houseplants—Spathiphyllum, Dieffenbachia, Bamboo—thriving in the indirect exposure of the northwestern storefront window.  "Houseplants are very popular," he observes.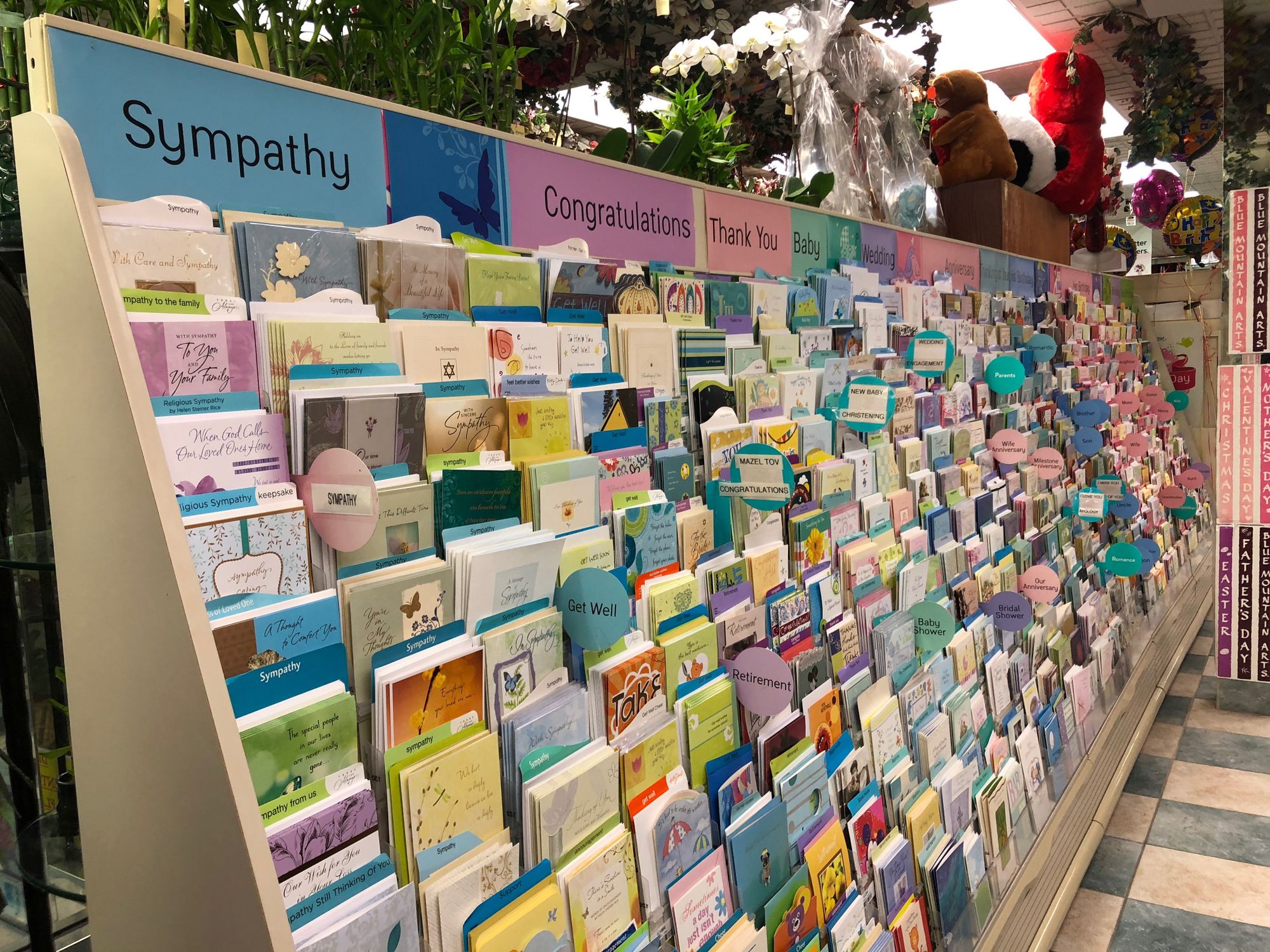 There's a central aisle of greeting cards to put Hallmark to shame. "We have cards for every occasion," George points out, "premium chocolate, and balloons, of course. Everybody wants a balloon teddy bear holding and arrangement or candy." Jumbo teddy bears overhang three walk-in coolers lining the southern wall.
One refrigerator case is devoted to fourteen varieties of roses plus orchids, hydrangeas, Gerber daisies, lilies and other blooms from Holland. Another cooler contains the more plebeian mums, carnations, daisies and South American flowers. Buckets of ready-made bouquets, as well as over twenty larger arrangements are on ice in a third, for customers with money-in-the meter out front.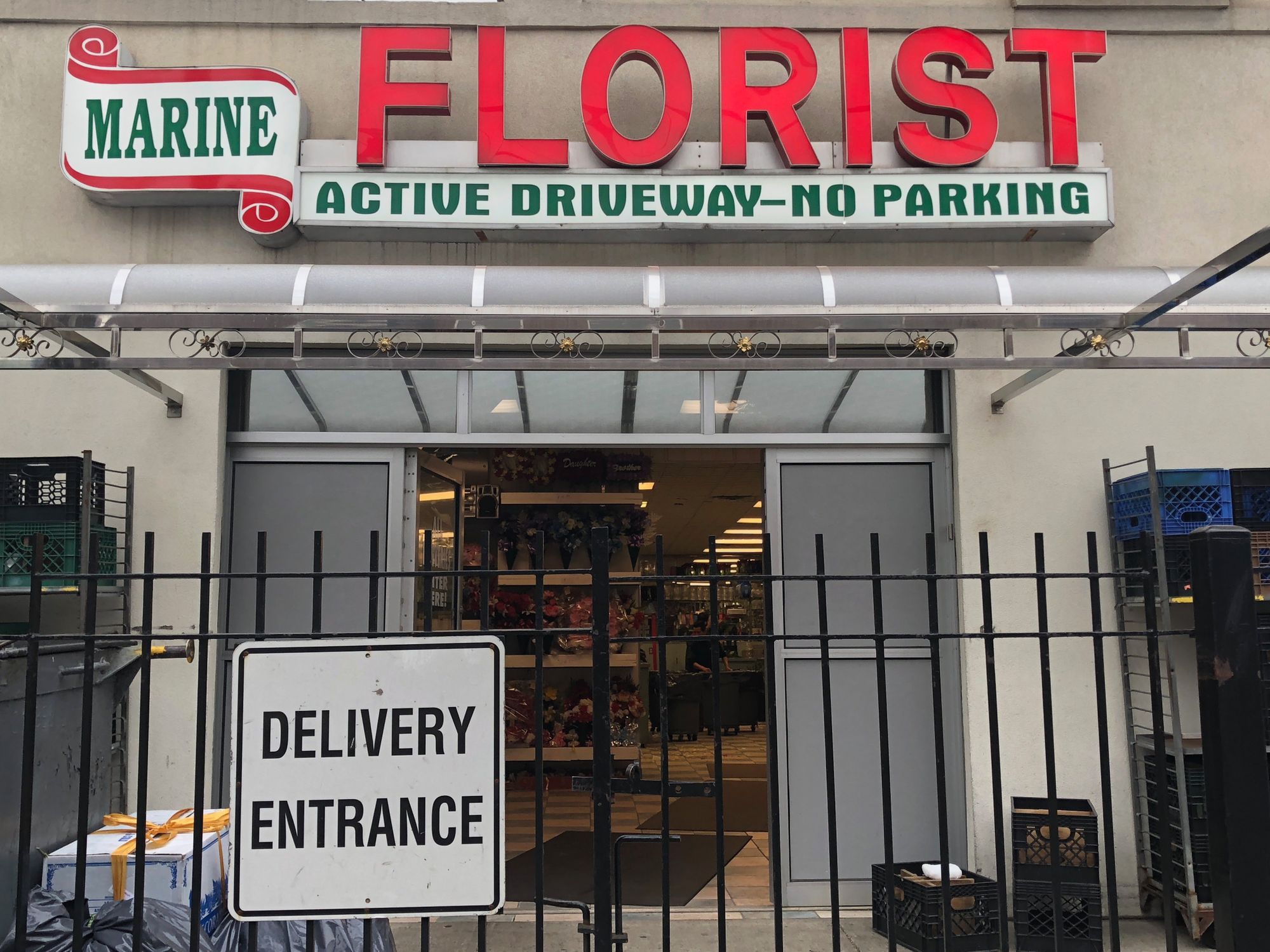 A business takes root
"The store's been here since 1898," George explains. "Originally, it was only a 300-square-foot seed store in what is now our delivery area, here where you're standing." Back then, much of the surrounding area was still mostly farmland.
"Over the years, the business moved around the neighborhood. It was across the street at 1978 Flatbush Avenue for seventy years.  That's now a US Navy recruiting center.
Where we're standing used to be a Chinese restaurant in the '70s and '80s, The New China Inn. In its heyday, it was one of the best places to eat."
Has it been in the same family since 1898?
"No, but our family brought it back into this building, where it all started, when we took it over in 1987.
We're four brothers. It's my oldest brother Jimmy, then Nick, my brother Vasilios, and myself. We run the store seven days a week, Mondays thru Saturdays, 8-8 and on Sundays 8-6."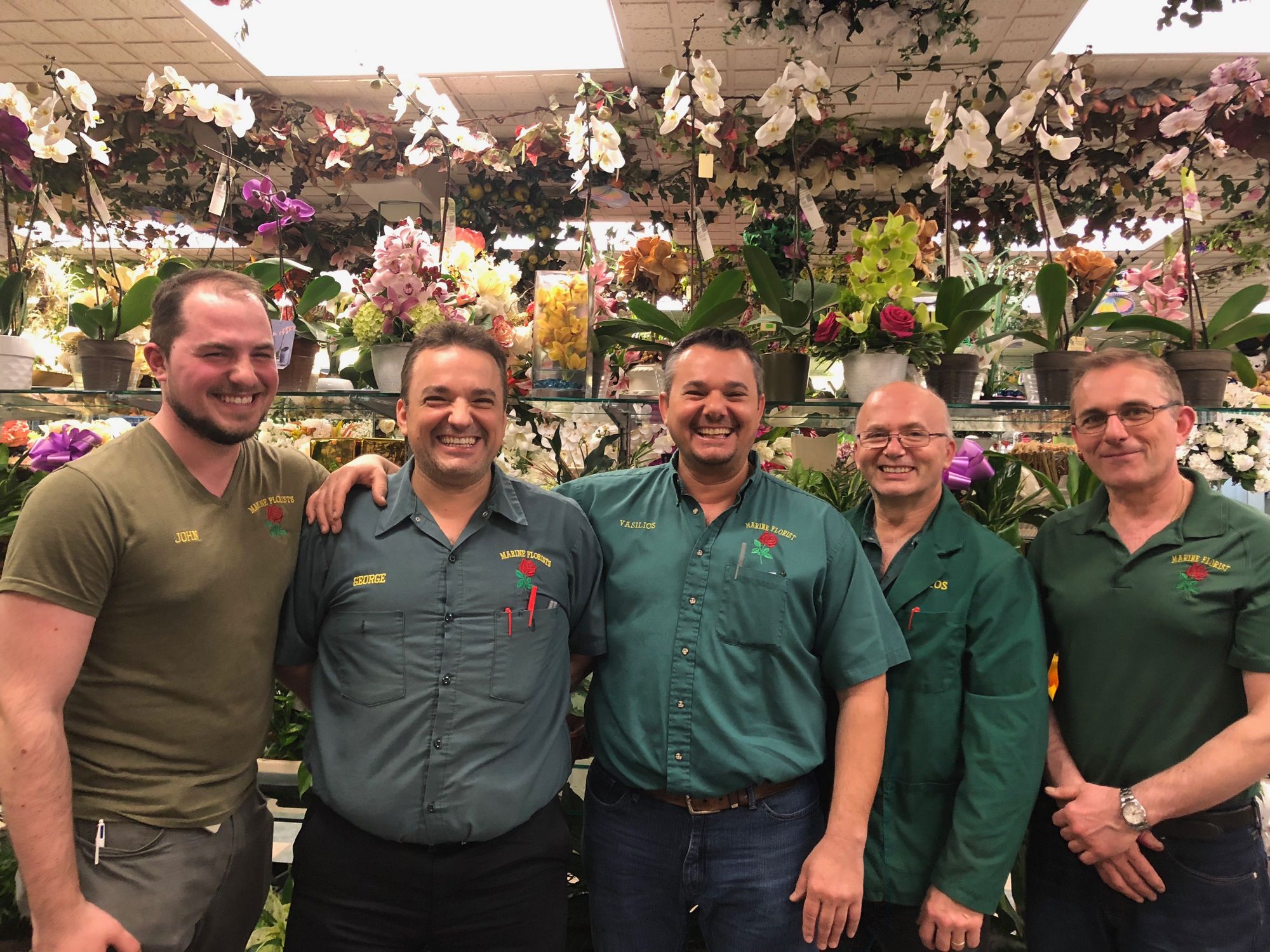 "We had an uncle in Bensonhurst who showed Jimmy the business.
He was trying to get his nephew and his nephew's brothers involved, because he knew it would take a team to run this kind of business. We're hands on. You need people who are able to work long hours and get the job done; people who love what they do. And actually my nephew John is also coming into the business. So he's the next generation…"
"It was the '80s, no internet. My parents wanted me off the streets, and pushed me to go and work with my uncle, sweeping floors. I learned the names of the flowers and how to take care of them.
Then we moved from Bensonhurst and took over this business, when it was across street.
The previous owner, Leon, was getting older. The thing about family businesses, where people dedicate most of their lives, as they get older, they think about passing it on. And if there's no one in the family to pass it on to, hopefully, they can at least sell, and pass on the store name. So it doesn't just die out. My brother was able to take it over. There were two brothers at that shop."
Like fish mongering, the floral industry is all about timing. Fresh flowers come in on a daily basis, from points as far as The Netherlands and South America. And the four brothers are ready to receive them.
"Although we open at 8," George says, "sometimes we're here as early as 6 to get deliveries. This way we can prep the flowers. You can't use them right out of the box. They have to go into a solution, then into the cooler for a few hours. They have to get a little stronger, develop, so they can last long for the customer."
And weddings are especially about timing.

"If we have to do anything on site, like a wedding for 300 guests, we take the flowers and designers there. Our staff could be anywhere from 10 to 20, because we've only got a short window to set up, three to four hours. The arrangements are too heavy or delicate to transport. It doesn't pay to do it in the store. There's at least one brother in the store at all times though."
Who are your regular clients?
"We have the churches, four masses on the weekends." St. Thomas Aquinas is across the street.
"At one point the neighborhood was more Irish, then it became more Caribbean. Right now it's a bit more of a Jewish community, and that's growing."
Are there differences in taste between the different communities?
"Not really," replies George. "In general though, people go for more trendy. So you have a different arrangement style today than, say, twenty years ago. Because so much more is available, everybody wants a high-end flower, or at least the look of high-end… maybe something short-clustered."
So what's your busiest holiday, George?
"Mother's Day. Valentine's is busy for a couple of days, but I'm here 'round the clock for the week leading up to Mother's Day. Everybody focuses on mom."
"Mothers and grandmothers are recognized at church with flowers, and by their families at home.  And then there are women who never had children, but they're remembered by a niece or nephew. Yeah…. Mother's Day is a really wonderful holiday…" George smiles softly; the reward for all his long hours, expressed in this small smile.
"May I take your order please?"
Behind the counter a wall phone with an extra long cord is poised amidst family snapshots, gilt icons, and framed autographs of disco queens.
While most orders still come in over the phone, and most are still for delivery within the borough, the website has expanded this blossoming business to the greater Tri-state area.
"The furthest we've gone lately is South Jersey," says George. "Our cargo vans go to Westchester and Long Island. And we have guys with cars for quick deliveries."
"Break it down for me George. Say I come in and say: 'Make me a bouquet.' How would you go about that?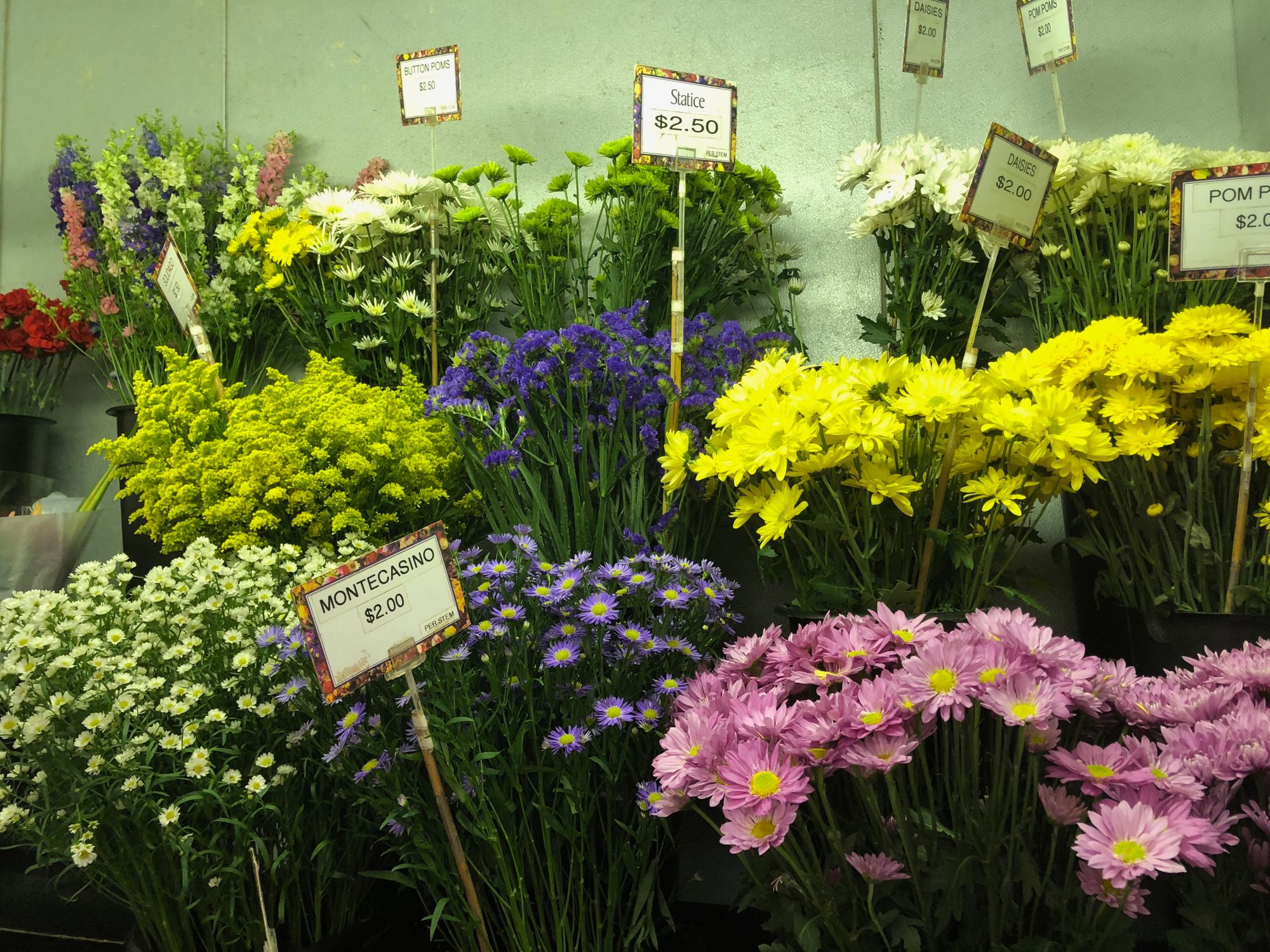 George, who til this point has been a zippy tour guide, now plants himself thoughtfully behind the counter, and opens up on the subject, like the tulips in Ditmas Park last week.
"I would find out what you like," he starts, "or say it's not for you, but for your mom, for Mother's Day. We'd talk about what she likes. Or maybe it's about some occasion you want to remember. Say you went on a great vacation, you were just in Hawaii. You had a great time and you want to bring that memory back. So we'll do you a tropical arrangement: some bird of paradise, a few orchids, with a little curly willow, and some unusual foliage. We'll help you re-feel that moment."
From just his description, I'm feeling Pacific breezes tickling the fragrant petals of the lei, circling my neck.
"I get it, George" I sigh, and present a different scenario. "Okay, so now what if I come in, and I'm a husband with his tail between his legs. You know, I really messed up. I forgot our anniversary. All I want is to get out of the dog house."
"That's every other arrangement we do!" George laughs. "Again, we'd discuss what your wife likes. Roses and lilies are a beautiful combination, very romantic. But pretty much we always have a large selection of fresh flowers in the cases. So you can just look and see what you like too."
What's the thing you love most about your job?
"The creativity. To make something that people just have an idea of, in their head. It just makes you feel good to make people feel good."
Judging from the Google review cards, along with the shout-outs on The Knot, Wedding Wire and Yelp, it's clear Marine Florists turns out arrangements that make people feel very good.
"People put on a little fragrance in the morning before they leave the house for work," George adds. "I don't need to do that. I come in and smell the flowers."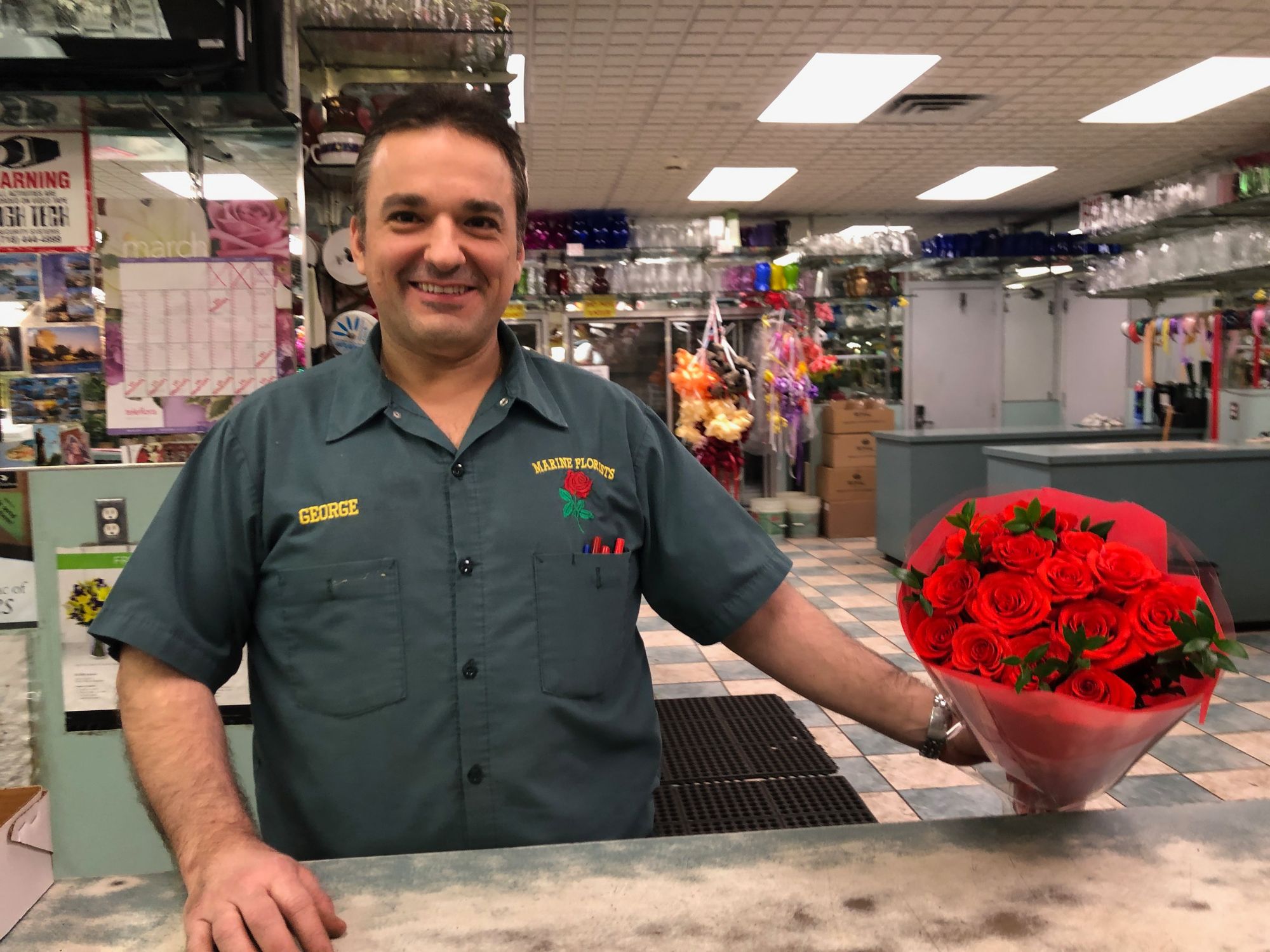 My eyes wander back to the refrigerated cases and zero in on a ravishing coral rose that had blushed at me, at the start of this interview. "That one's really stunning George. Where does it come from?"
"Ahh…the Nina rose. Yes, she's special. Ecuador grows the best roses." George darts to the case and plucks a dozen stems. He adds accent sprigs I don't recognize.
"What's that?"
He breaks a branch and holds it to my nose.
Mmm…citrusy. "Definitely a high-end touch George," I remark.
"That's myrtle," he says, eyes twinkling, as hands deftly clip and arrange the Ninas. He wraps it all up in red tissue and presents it to me—me, on the receiving end of a radiant bouquet, on an ordinary day, for no special occasion. I am re-feeling the moment of watching the crowning of Miss America, circa 1972, on our family's first color Sony. I will never forget this bouquet, nor that Trinitron moment.
"One last question George…" though I think I know his answer, I just want to hear it:
"What do you think is the best occasion to buy someone flowers?"
"An ordinary day. That's the best time. If it's a sympathy arrangement, you're sending those because you feel an obligation. If it's a birthday, then flowers are expected too. But if you surprise somebody once in a while… Maybe just because it's raining and you want to cheer them up. It doesn't have to be every week, but once in a while. That's the best."
Just Because.
Mention Bklyner when you contact Marine Florists and receive 10% off your order (offer valid May 20-June 20)
Know a neighbor you'd like to see spotlighted in Bklyner? Let us know by emailing editor@bklyner.com! We'd love to tell their story too.