Map Shows The Age Of All Structures In Brooklyn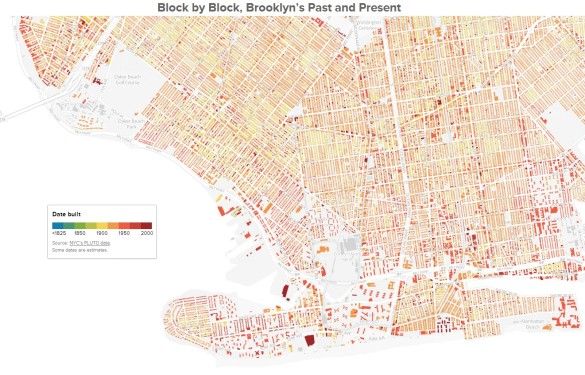 Thomas Rhiel of BKLYNR put together this nifty little map that shows the approximate age of all structures standing in Brooklyn. We were clued into this map, which pins the age of 320,000 structures across Brooklyn, via NY Curbed.
The oldest structures are clearly churches but in closely scanning the map, I haven't seen any blue in our area, which represents buildings built before 1825. Let me know the oldest spots you can pick out. Here, again, is the link to the zoomable map in full.