Man's Body Pulled From Water In DUMBO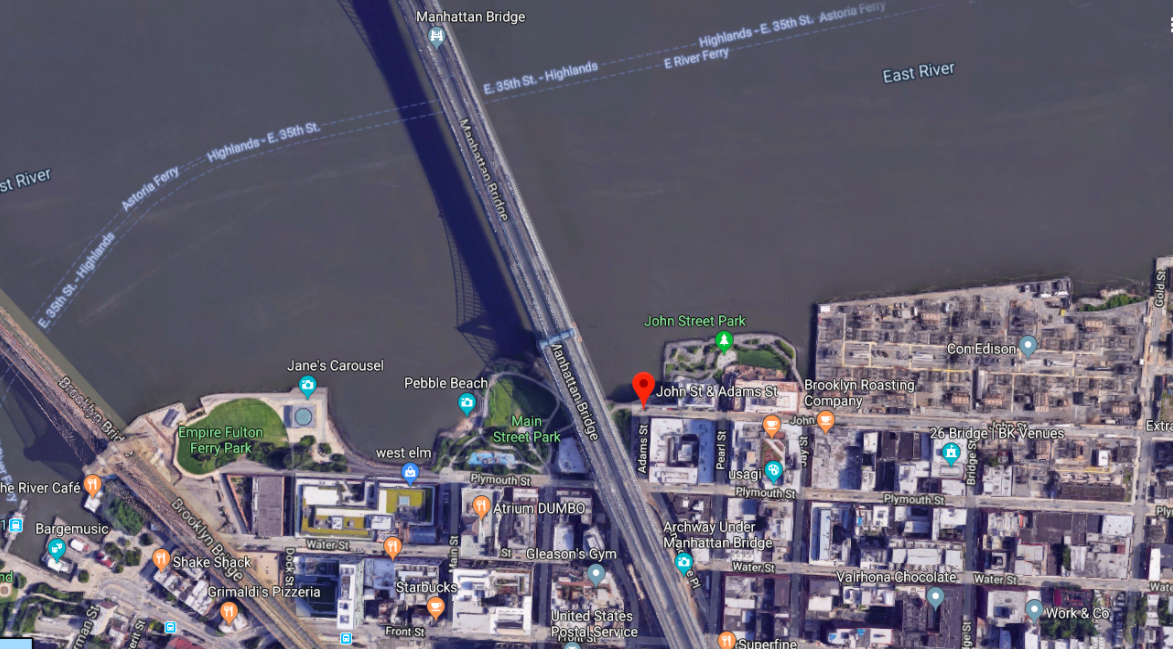 DUMBO – The body of a man was pulled from the East River near the Manhattan Bridge on Sunday morning.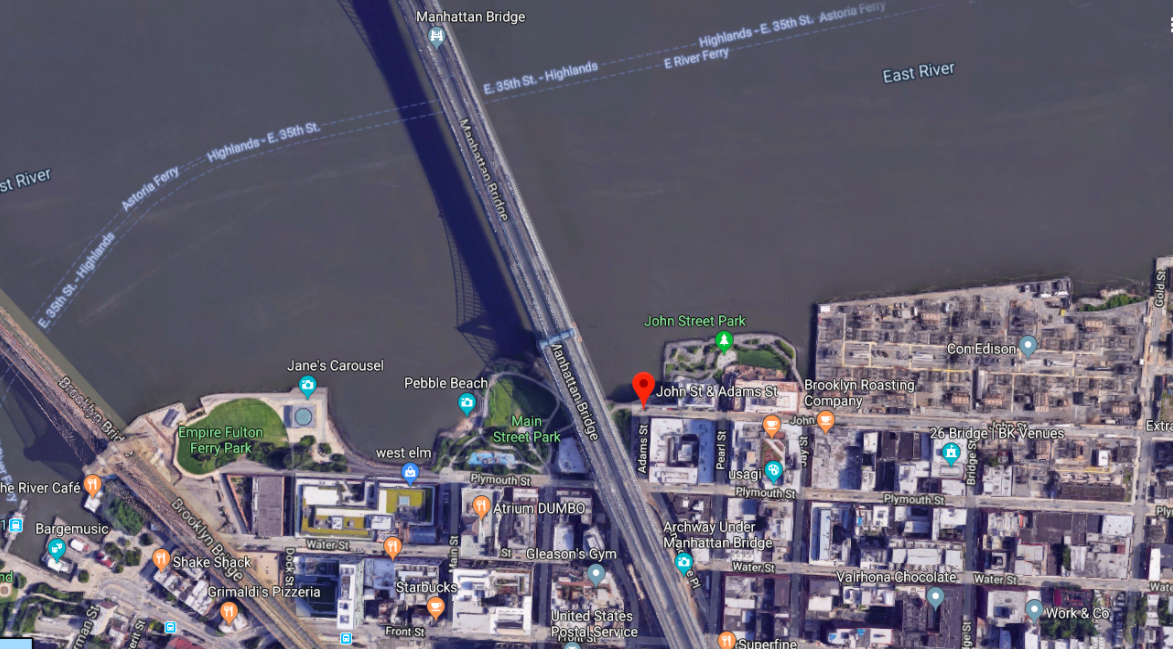 At approximately 8:20am on May 19, police received a call regarding a body floating in the water in the vicinity of Adams Street and John Street in DUMBO. When police arrived at the scene they found the body of an Asian man, approximately in his 30s.
EMS pronounced the man dead at the scene. There were no obvious signs of trauma, according to police.
The identification of the victim is being withheld pending family notification. A medical examine will take place on Monday to determine the cause of death, according to a police representative. The investigation is ongoing.