[UPDATE] Manhole Explodes In Park Slope Late Wednesday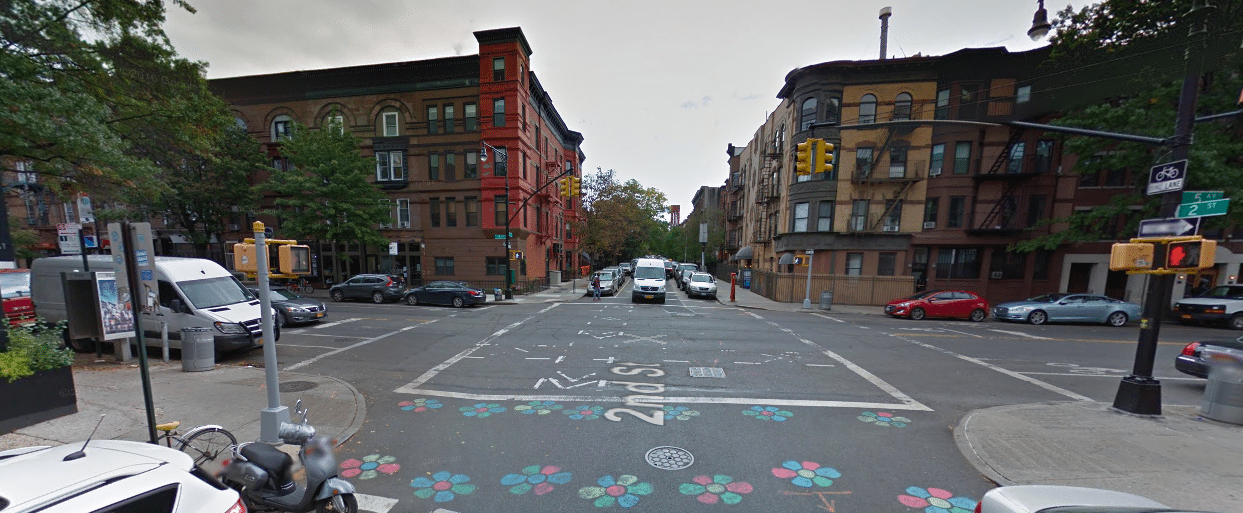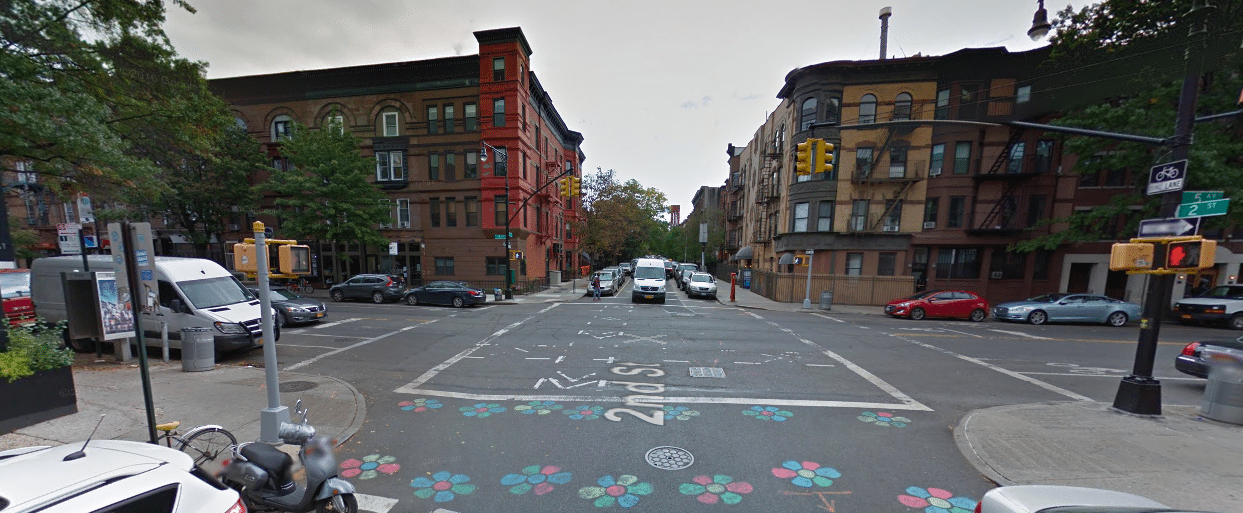 [UPDATED: May 11, 1:00pm—Con Edison responded to the scene at 12:10am this morning after being notified by the FDNY, Bob McGee, a spokesperson for ConED says.
A couple of manholes were smoking when they arrived to the scene and an explosion occurred at approximately 12:45am, he says. The explosion caused windows at 283 Fifth Avenue to break.
McGee says 63 customers experienced an outage but that all power was restored by 4:45am this morning.
A secondary cable burn-out is the suspected cause of the incident. ConEd crews have removed the damaged cable and will examine it. They are currently working on installing a new cable. The work should take another day or two.]
Smoke was seen billowing out of a manhole cover on 2nd Street and 5th Avenue in Park Slope Wednesday night before an explosion blasted underground.
The incident occurred around 11:30pm last night and was captured on video.
The fire department received a call from a residence on 2nd Street at 11:19pm Wednesday regarding debris/rubbish on the street. When they arrived on the scene, firefighters discovered the manhole fire, a FDNY representative says.
They had the fire under control at approximately 1:10am. No injuries were reported, according to the FDNY.
Con Edison says the explosion was due to an "equipment failure," according to NBC New York.
BKLYNER has reached out to ConEd for further information and will update as details come in.