Manhattan Beach Plastic Surgeon Charged With Manslaughter After Liposuction Patient Dies On Table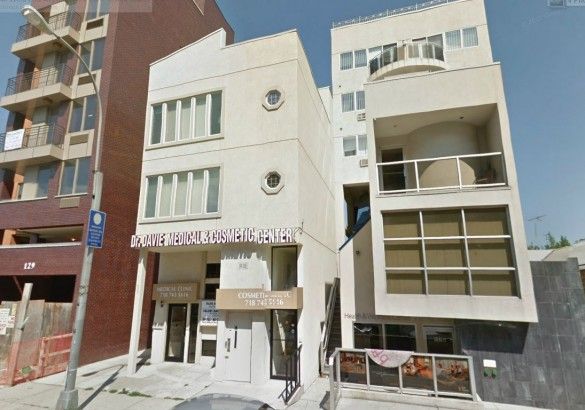 Just days after it was revealed that CBS is planning a reality show following Brooklyn District Attorney Charles Hynes, the borough's top prosecutor announced the indictment of a Manhattan Beach plastic surgeon accused of manslaughter by liposuction – a case that will be featured prominently in the television series.
Hynes' office announced on Thursday the indictment of Dr. Oleg Davie, 51, charging him for recklessly performing liposuction on a patient he knew previously had a heart transplant, causing her death during the operation.
From the DA's press release announcing the indictment:
According to the indictment, Isel Pineda had received heart transplant surgery on February 20, 2004 at NY Presbyterian Hospital. As a result of that surgery, she had a distinctive eight-inch scar in the center of her chest. In April 2012, Pineda, 51, came to Dr. Davie's office on Park Avenue in Manhattan for a consultation and filled out forms indicating her medical history. On May 10, 2012, Dr. Davie performed the liposuction procedure on Pineda at his office at 133A West End Avenue in the Manhattan Beach section of Brooklyn. The indictment charges that Dr. Davie knew that Pineda was a former heart transplant patient yet still performed the operation on her. The District Attorney's Office's investigation determined that Dr. Davie was reckless and negligent to perform elective surgery on heart transplant patients. In addition, the anti-rejection drugs that Ms. Pineda was taking suppressed her immune system, putting her at risk for infection. After the procedure, Pineda went into cardiac arrest and collapsed in Dr. Davie's office. Paramedics tried to revive her as she was rushed to Coney Island Hospital, where she died.
District Attorney Hynes said, "Any medical professional would clearly know if a patient has previously had heart transplant surgery because of the obvious scar on the chest. And doctors are well aware of the fact that they are discouraged from performing liposuction and similar procedures on patients with heart disease. To further hide his illegal activity, Dr. Davie falsified forms, concealing his knowledge of Ms. Pineda's medical history. It is shameful that a medical professional would disregard his patient's safety, putting her in serious danger. He will be held accountable for his actions."
The DA also claimes that Davie falsified a copy of Pineda's medical history forms, altering it to omit a mention of the heart transplant or that she had ever been hospitalized before the surgery. However, investigators say they found a copy of the paperwork from the consultation in Pineda's purse the day she died, and on it she had disclosed the heart transplant and anti-rejection medications.
Davie had a long history of risking patient safety, according to prosecutors. They say the State Department of Health in 2011 had already restricted his practice to cosmetic medicine only, due to past negligence. He had been charged by the Bureau of Professional Medical Conduct with negligence, mischaracterizing cosmetic treatments, and filing false reports. In December 2012, after Pineda's death, he surrendered his license to practice medicine.
Davie is charged with manslaughter in the second degree, criminally negligent homicide and several other charges. He faces up to 34 years in prison.
The case will be one of the central storylines of the upcoming CBS miniseries, Brooklyn D.A., which has already drawn fire from other contenders for the office in this year's election.