Manhattan Beach Jewish Center, Built In 1952, Nominated For Historic Designation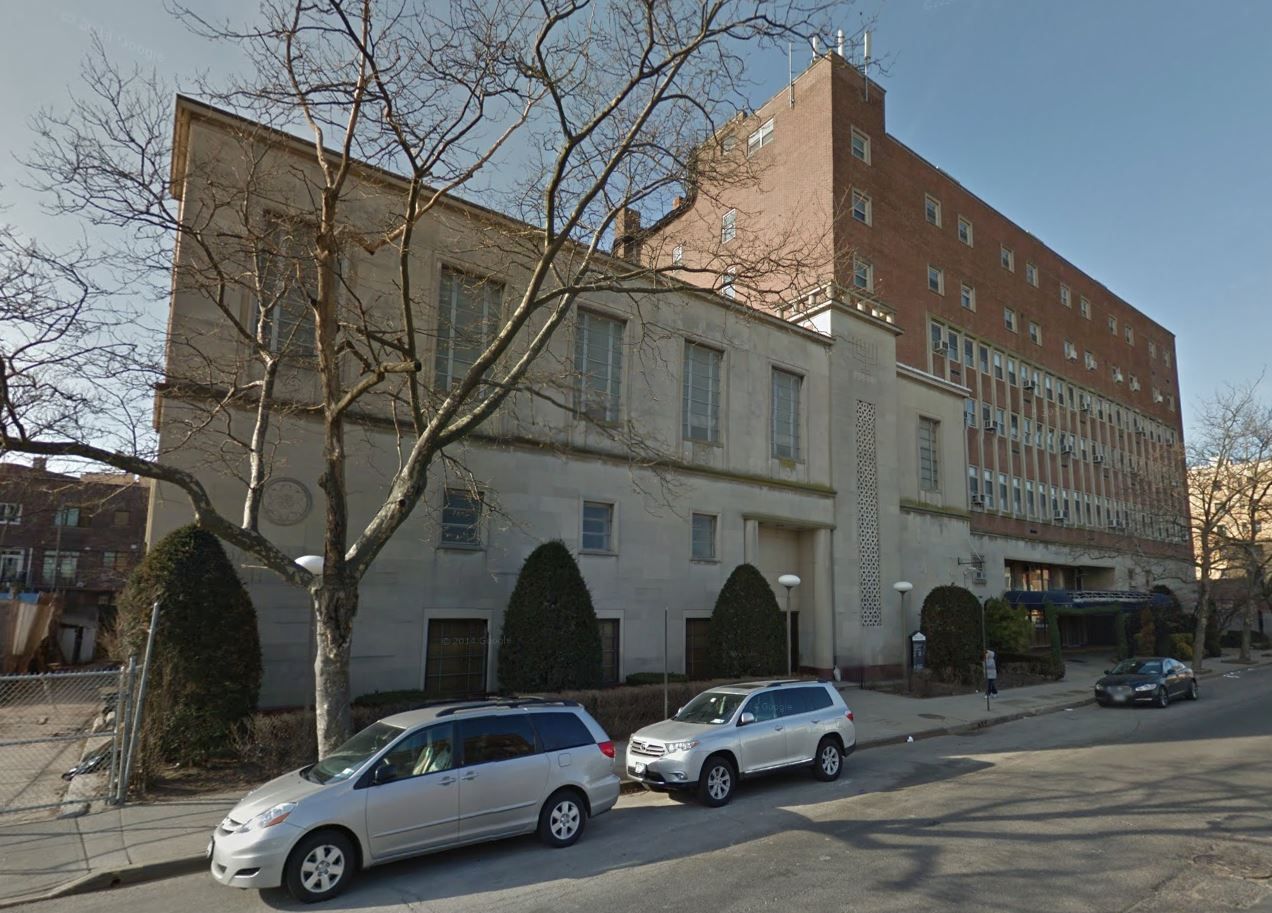 The 63-year-old Manhattan Beach Jewish Center at 60 West End Avenue is just one of two properties in all five boroughs nominated by Governor Andew Cuomo to be added to the State and National Registers of Historic Places.
The building was completed in 1952, designed by architect Jacob W. Sherman, and reflected the Bauhaus-influenced European synagogues of the 1930s. A decade after its completion, the building was expanded with a community center, combining both religious and general community needs – a prime example of the "Jewish Center" movement emerging at the time.
The center's Orthodox Jewish congregation itself is more than 90 years old. In recent years, the flock's ranks have been bolstered by the influx of Eastern European immigrants fleeing the Soviet Union.
"[Immigrants from the former Soviet Union] have made our neighborhood a better place to live and the many who have become members of the MBJC have made us a better synagogue," the organization's website states. "During their formative years, the parents of these families were denied the ability to practice Judaism and to receive a Jewish education.
The Manhattan Beach Jewish Center suffered significant damage during Superstorm Sandy, leading Assemblyman Steven Cymbrowitz to call it a "real survivor" upon its nomination.
"Shortly after Sandy I remember watching the state pump 350,000 gallons of oil and water out of the basement of the Manhattan Beach Jewish Center. More than two years later the MBJC is still recovering, but it's a real survivor. I think the nomination reflects that fact," he said.
The State and National Registers include more than 120,000 buildings, structures and sites that mark significance to the history, architecture and culture of the state and nation. Inclusion makes property owners eligible for various public preservation programs and services, including grants and rehabilitation tax credits. It also ensures historical preservation for the surrounding community, adding character and context to the neighborhood.
"What an exciting day for the Manhattan Beach community, which I proudly represent in the State Senate, to see one of their very own centers on track for prestigious recognition," said State Senator Marty Golden. "I commend the congregation and members of the Manhattan Beach Jewish Center for their continued service to our neighborhood, and I fully support efforts at the State and federal level to historically designate this site."
The only other New York City nominee this year is the Williamsbridge Oval Park in the Bronx, a Works Progress Administration-funded project. Twenty-two sites were nominated statewide.
If the recommendations are approved by the state historic preservation office, the properties will be added to the state register and then nominated to the national register.