Manhattan Beach Community Group Celebrates 75 Years Serving The Neighborhood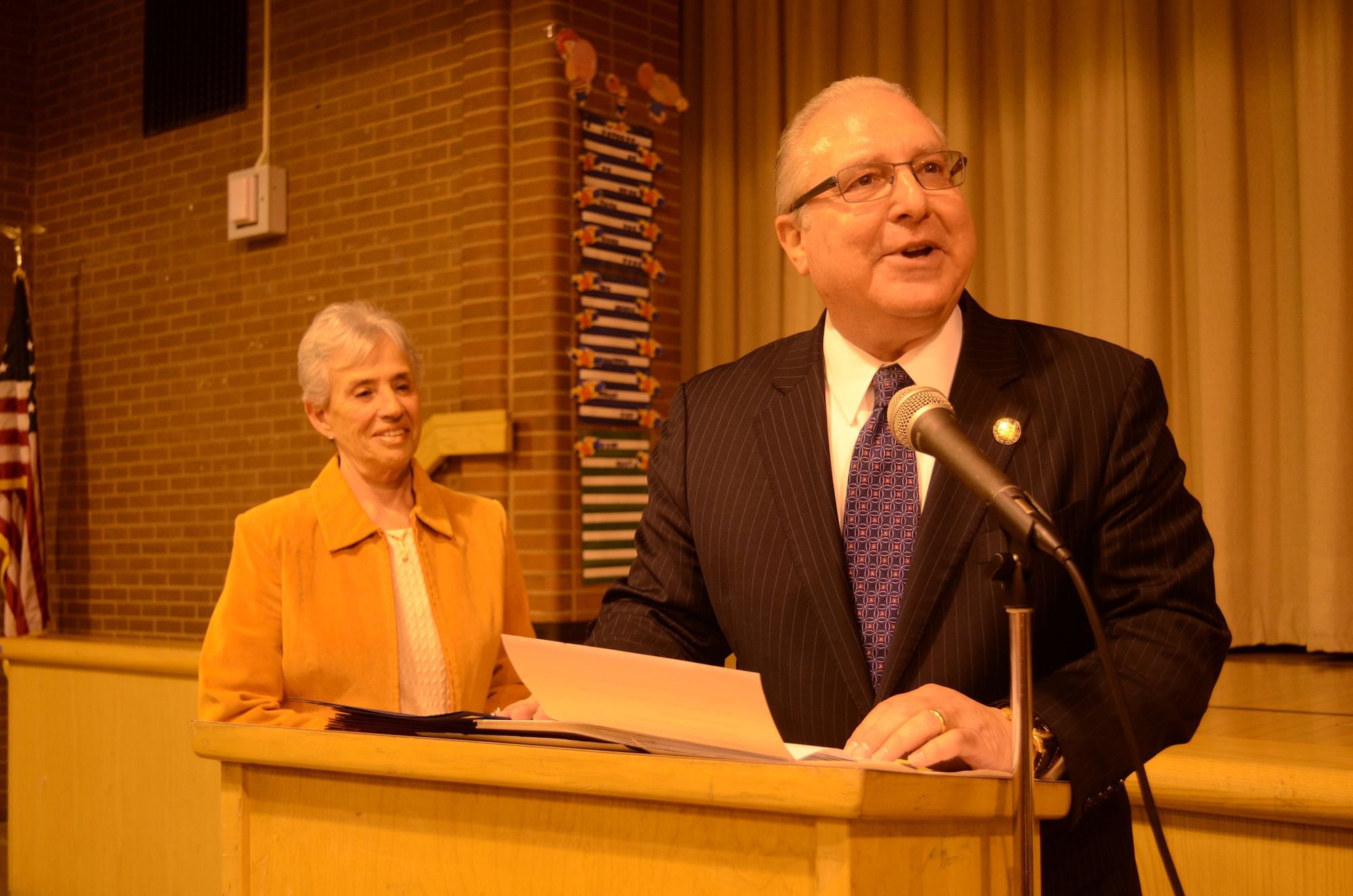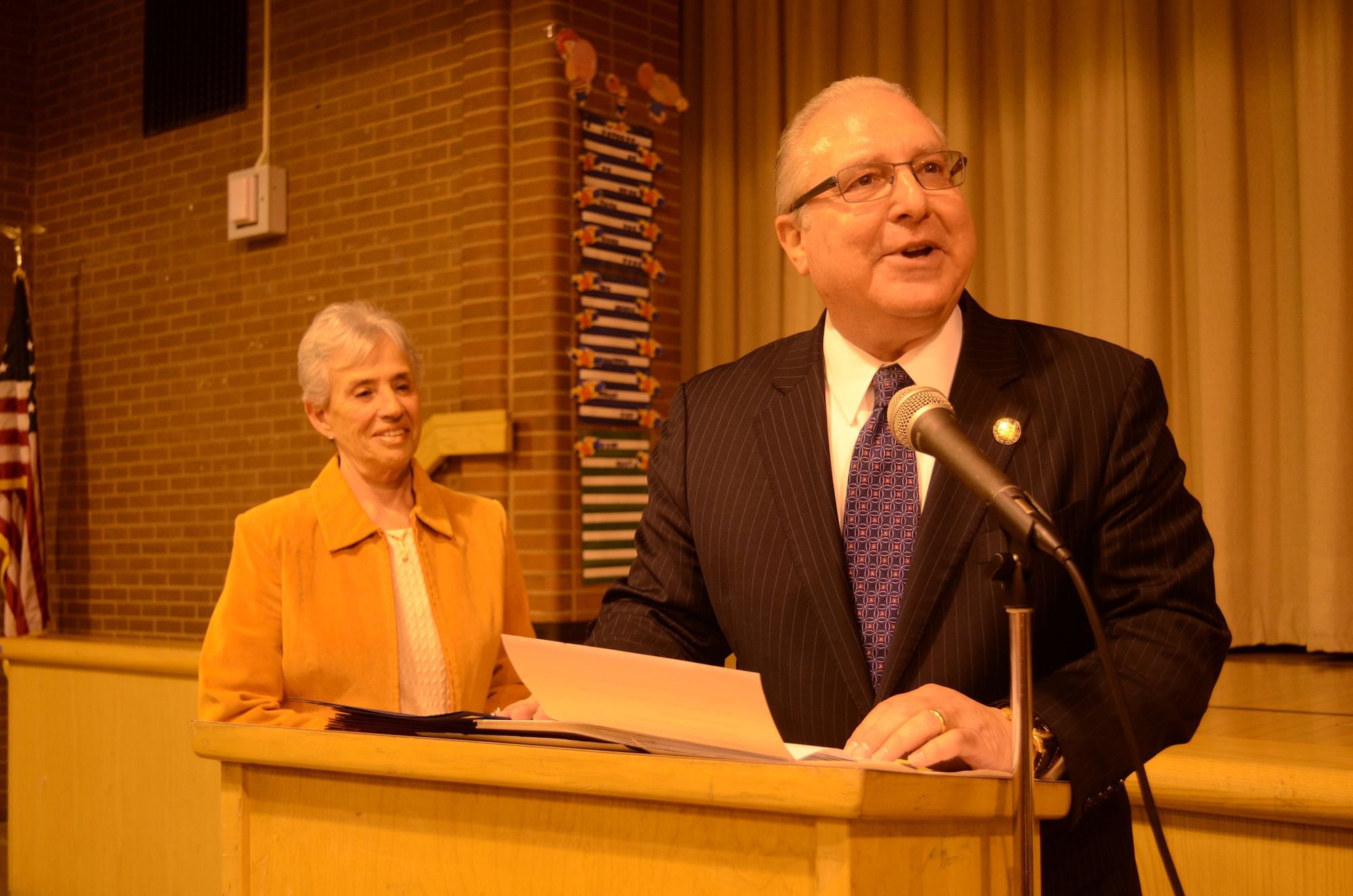 The Manhattan Beach Community Group celebrated 75 years of service to the neighborhood Wednesday night with a ceremony full of awards, recognitions, rousing speeches, and food. The event, held at PS 195, was also an opportunity for the group to reflect on successes of the past and look to the future.
President Judy Baron, who was reelected to serve another term, began the meeting by describing the group's activities over the last year, which included advocating for improvements to Manhattan Beach Park, coordinating with police, and fighting against the mayor's controversial zoning proposals for the neighborhood. She also highlighted the group's prodding of government agencies to speed work in making the community more resilient in case of another Sandy.
"Everyone in this room knows that we never want to be in another Sandy-type weather event," Baron said. "The most important thing is that nothing is more important than fixing the problem of keeping the water out of Manhattan Beach and Sheepshead Bay and everybody else who was devastated by this storm."
Baron directed special criticism towards Governor Cuomo's $700 million NY Rising program, established to help fund resiliency projects in Sandy-affected communities.
"It's been a very difficult journey to work with the state officials," she said of NY Rising. "Those of us that have gone to the meetings believe that they are dragging their feet. And it can't continue because they can't wait and we can't wait because the next storm could come."
The event drew City Councilman Chaim Deutsch, Assemblyman Steven Cymbrowitz, and Senator Martin Golden, as well as representatives for Comptroller Scott Stringer and Congressman Hakeem Jeffries. The elected officials swore in the group's newly elected officers, president, and board of directors.
Deutsch took the opportunity to inform the audience about two bills he had introduced in the city council, including one that would provide a 10 percent tax reeducation for homeowners who see their flood insurance premiums rise as a result of changes proposed by FEMA. Another bill introduced by the councilman would mandate that police email drivers an accident report with in 48 hours of a crash.
"We all get into small, slight accidents every once in a while. And we know how difficult it is to get an accident report," he said.
Cymbrowitz presented the Manhattan Beach Community Group with a New York State Assembly citation recognizing the organization's good work during the year. He also commented on the recent corruption conviction of the Assembly's former speaker, Sheldon Silver, and promised to support reforms in Albany.
"As a member of the Assembly, it sickens me that this is going on," Cymbrowitz said of the scandals in the state capital. "There are many issues that we will need to deal with this coming session and we are going to put differences aside and make sure that we resolve them and move quickly to deal with the ethics issues that have come up."
Golden passed out several awards to people in attendance and gave a brief speech wishing everyone a happy holiday season.
The Manhattan Beach Community Group also gave out its own awards, many of which were named in honor of past group presidents. Three members of the Parks Department were also recognized for maintaining Manhattan Beach Park.
After the ceremony, the guests moved to the school's cafeteria to enjoy a bountiful dessert and beverage table.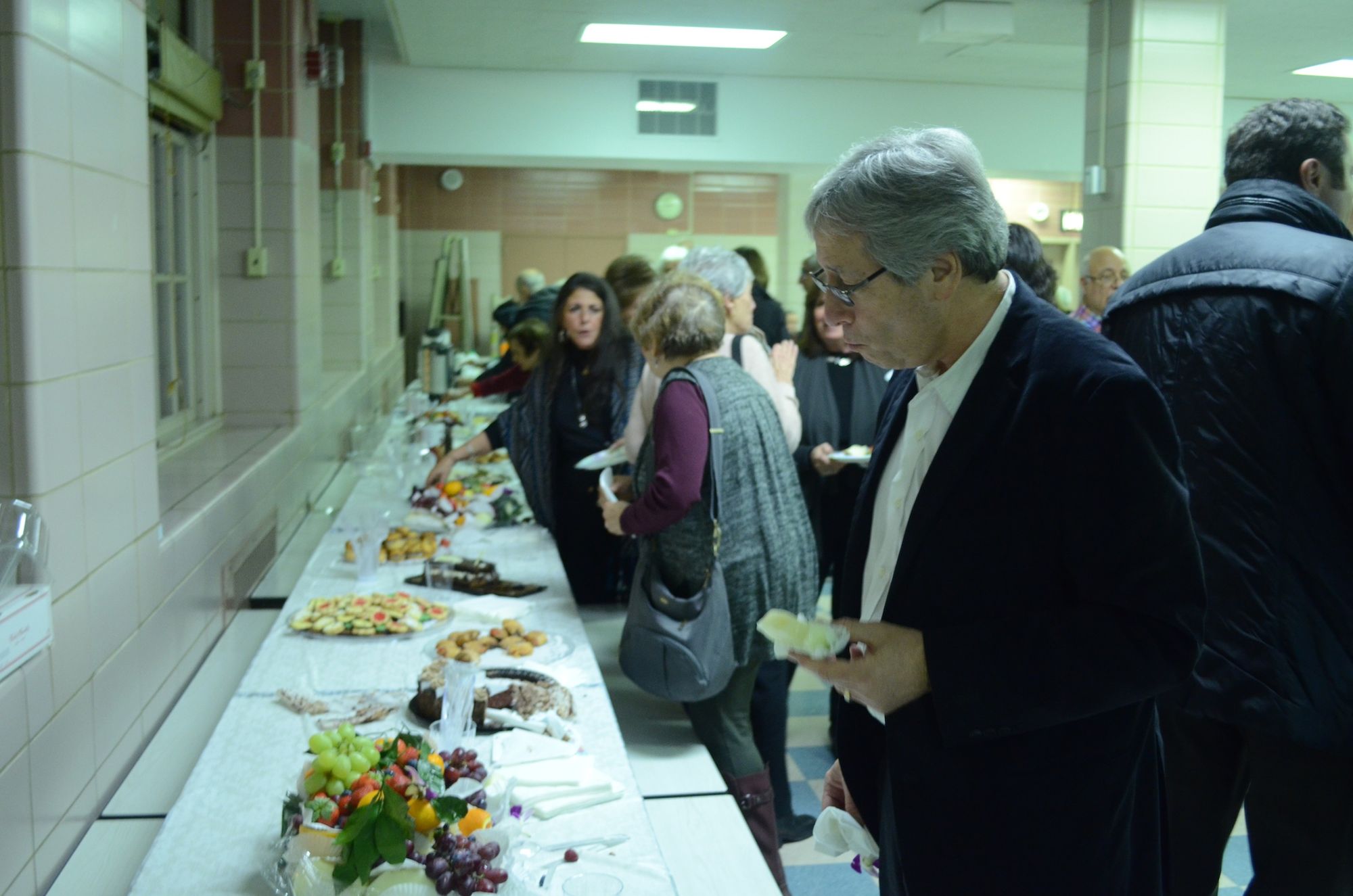 While standing near the dessert table Baron told us that the group has a big project planned during the next year, which will involve digging through the archives of Kingsborough Community College and Brooklyn College to unearth old pictures and other historical treasures of Manhattan Beach. She said they are working find ways of making those documents accessible to the community.