Man Posed As Police Officer, Robbed Victims At Gunpoint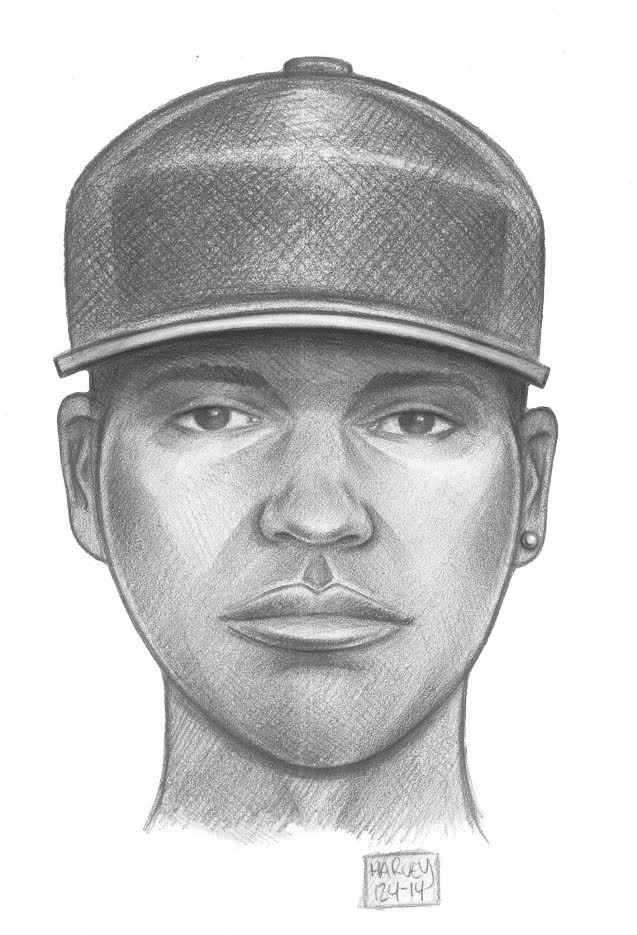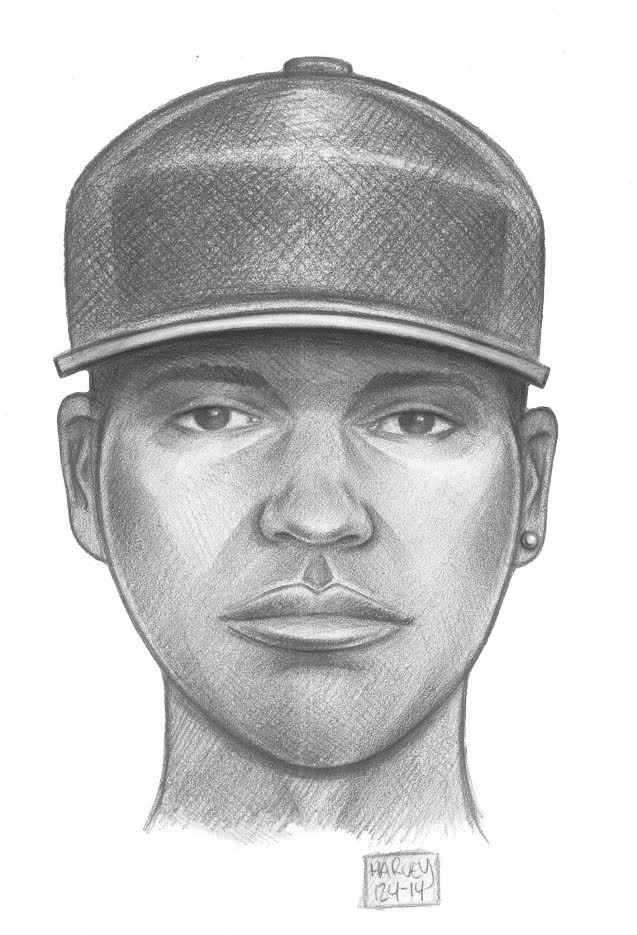 Cops are looking for a man they believe is behind two armed robberies that took place in October 2014, releasing new video and a sketch of the suspect.
The perp is described as a black male, 25 to 35, and approximately 5'10" and 160lbs.
In the first robbery, which took place at approximately 7:10pm on October 1, the suspect swiped the wallet of a 29-year-old food deliveryman. He approached his victim on the 2600 block of Brown Street after the man finished a delivery and was preparing to mount his bicycle. The suspect pulled a silver revolver with a pearl/ivory handle and identified himself as a police officer. He demanded the victim's identification, and grabbed his wallet when he pulled it out. He fled in a white Chrysler Sebring driven by an accomplice.
http://youtu.be/FEmSG2FGH8s
In the second incident, at 6:45pm on October 3, the suspect approached a 69-year-old man as he waited for the elevator of his 3004 Avenue V building. He again pulled a silver revolver and identified himself as a cop. He took the victim's ID card, and when confronted by a neighbor he fled on foot.
The attached video is from the first incident, and the sketch was produced from a description provided by witnesses in the second incident.
Anyone with information is asked to call Crime Stoppers at (800) 577-TIPS (8477). The public can also submit their tips by logging onto the Crime Stoppers website, or by texting their tips to 274637 (CRIMES) and entering TIP577.