Man Just Released From Mental Ward Dies In Stolen SUV Crash In Brighton Beach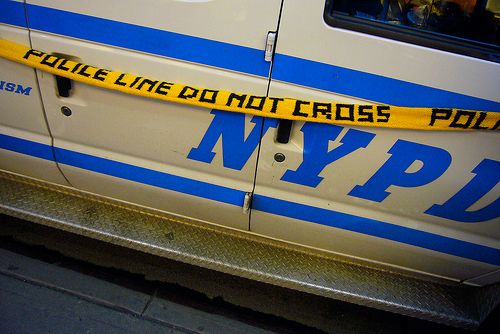 A 43-year-old man rammed a stolen SUV into the support pillars holding up the Q train at West Brighton Avenue and West 2nd Street in Brighton Beach, killing himself and injuring his girlfriend. The New York Daily News is reporting that the victim was just released from the mental ward of Coney Island Hospital (2601 Ocean Parkway) days prior to the accident.
The Daily News provided more details to this peculiar story which happened early yesterday morning, at 2 a.m.:
The man, whose name was not immediately available, died at the scene. His girlfriend, who was in the back seat of the stolen vehicle, was brought to Lutheran Medical Center with a black eye, sources said.
The SUV's owner did not know the vehicle was missing until contacted by police after the accident, sources said.