Man Coaxed Into Car In Brighton, Robbed & Dropped Off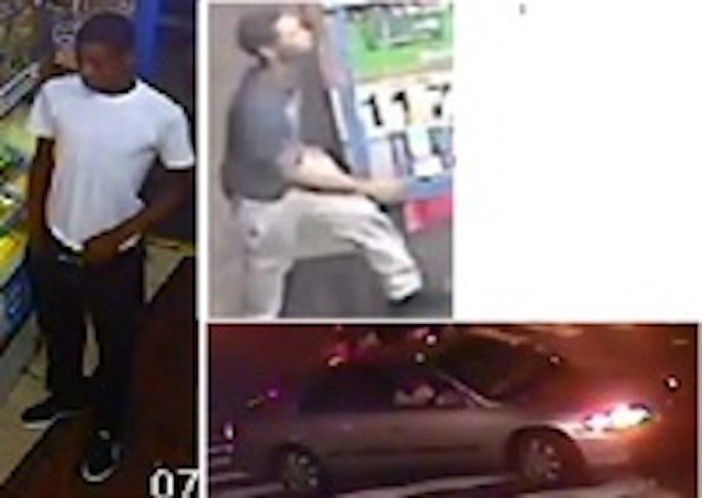 https://www.youtube.com/watch?v=2goou_yDIQs&feature=youtu.be
Cops are turning to the public for help in identifying two suspects wanted for picking up a man in Brighton Beach, robbing him, and leaving him without cash at a Neptune Avenue grocery.
The 32-year-old victim was walking home from work at 3:20am on Wednesday, July 29, when he was approached by two men in a grey sedan at the corner of Brighton 6 Street and Oceanview Avenue, who coaxed him into their vehicle, according to police authorities.
The suspects drove the victim to a store located at 311 Neptune Avenue. Once inside the store, the first suspect demanded a beer and the second removed the victim's wallet, took out all the cash, and handed it back, cops said. The suspects fled westbound on Neptune Avenue in the grey car. The victim was uninjured.
The first suspect is described as a black male, in his late 20s, wearing a white t-shirt and carrying a black firearm. The second man is described as black male, in his late 20s, wearing a blue t-shirt.
Police provided surveillance video (above) and photos of the two suspects and the grey sedan (below).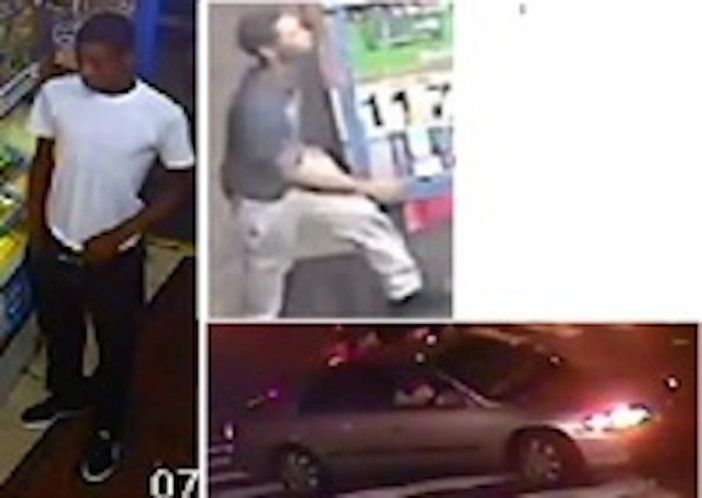 Anyone with information is asked to call the NYPD's Crime Stoppers hotline at 800-577-TIPS. The public can also submit their tips by logging onto the Crime Stoppers website or by texting their tips to 274637 (CRIMES) and then entering TIP577. Police say all calls are kept confidential.
Correction [August 10, 10:30am]: A previous version of this article erroneously stated that the grocery was in Coney Island. It is in Brighton Beach.