Man Arrested For Allegedly Attacking Dogs In Prospect Park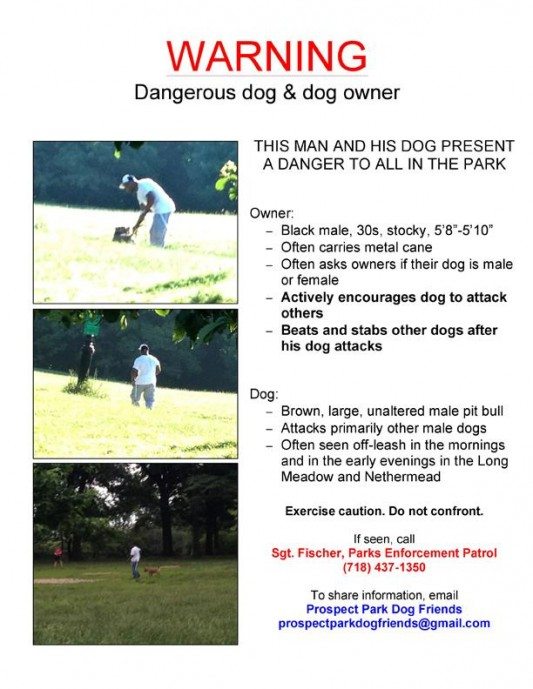 A flyer circulated around Prospect Park and the internet yesterday, warning dog owners about a potentially dangerous dog and its owner, who'd been seen attacking dogs around the park. Gothamist reports that 42-year-old Donnell Barden, from our area, has been arrested and charged with aggravated animal cruelty, menacing, and criminal possession of a weapon. The Daily News adds that his dog was taken to Animal Care & Control.
In one of the scariest accounts, a witness told Gothamist about an incident where the man's pit bull attacked the witness' friend's dog, and rather than call his dog off, Barden allegedly trapped and stabbed the other dog nine times with what was described as an ice pick. Apparently at least three people have filed police reports about him.
If you believe you or your dog were attacked by Barden, contact the 78th Precinct at 718-636-6411.
Flyer via FIDO