Make Buttons For Mom at Ground Floor Gallery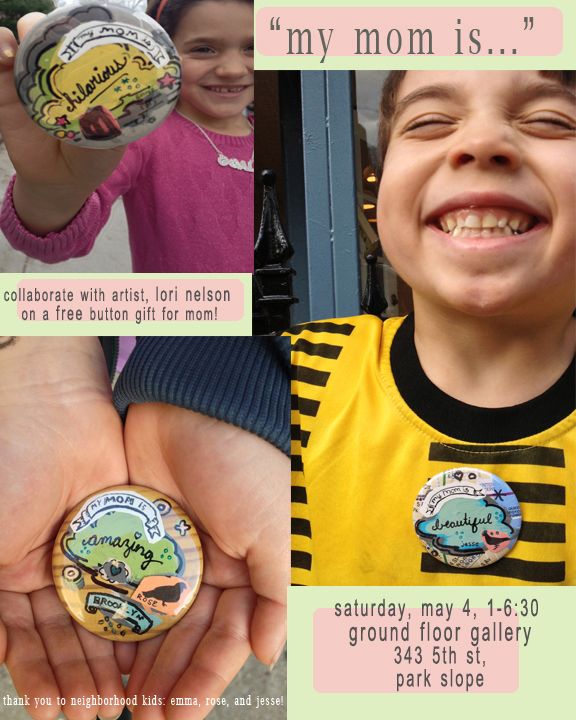 Kids love to make buttons and they'll get a chance to do so next Saturday, May 4th, from 1-6:30 PM at Ground Floor Gallery. Featured artist and Park Slope mom Lori Nelson will be on hand to work with kids on their button projects. There will also be a raffle for an original work of art by Nelson. They suggest a donation at the attendee's discretion.
Ground Floor Gallery is located at 343 5th Street, off 5th Avenue, and seeks to connect local, emerging artists to residents of Brooklyn through curated solo and group exhibitions of original, affordable art.
About the author: Jean Gazis is a freelance writer, blogger, photographer, member of the Food Co-op and Park Slope Parents, and volunteer Prospect Park Zoo docent. You can reach her at jean@jeangazis.com.