Maisel Seeking Fidler's City Council Seat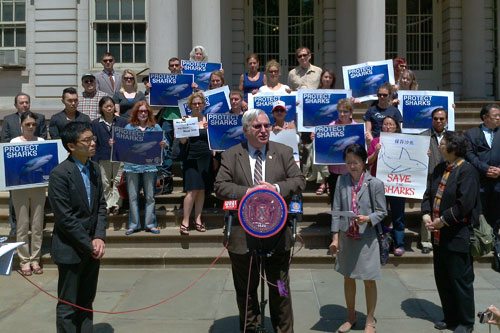 Assemblyman Alan Maisel is looking to scoop up Lew Fidler's soon-to-be vacated City Council seat. Maisel recently filed papers that would put him in the running for the recently redrawn 46th Council District, which includes Sheepshead Bay.
While early speculation pointed to lawyer Frank Seddio possibly taking the seat, his recent ascension to Kings County Democratic boss took him out of the running. Maisel, a friend of Seddio, is a longstanding member of the influential Thomas Jefferson Democratic Club, which Seddio also leads.
Maisel's legislative activity, connection to the community, and affiliation with the Jefferson Club gives him a leg up on the competition, which includes Democrat Mercedes Narcisse, a former president of the Avenue L Merchants Association.
Who will replace Maisel? It's way too soon to say, but we can't help but note that Lew Fidler will be looking for a job…
UPDATE (2/5/2012): In the comments below, Councilman Fidler squashed our musings that he may replace Maisel by pointing out that he does not live in Maisel's district, and so cannot run for his seat.