Mailboxes On 5th Will Remain Open Following Death Of Business Owner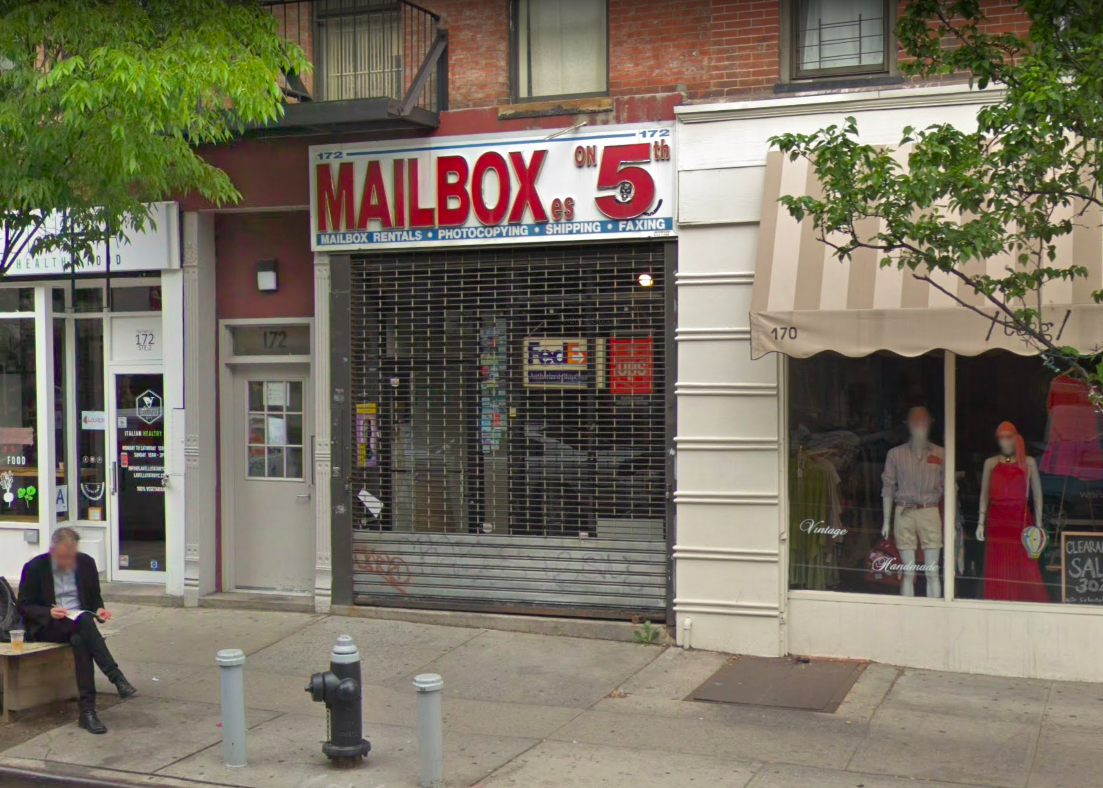 PARK SLOPE – George de Boissiere, the owner of longtime mail service shop, Mailboxes on 5th, passed away recently. Though details surrounding his death have not been made public, family members have announced that his business will remain open.
The hours for Mailboxes on 5th will be Sunday through Saturday 8am to 8pm, a message from the de Boissiere family reads, however "the hours of operation will be adjusted accordingly in the months to come." They ask that customers be patient with them during this period of adjustment.
The family is also asking the community for help in finding a home for de Boissiere's three Pomeranians who kept him company at the store. If you are able to provide a home for the dogs, or if you'd like to help spread the word, you can email mailboxeson5th@gmail.com. You can also email this address with inquiries about any packages you may have had at the shop.
De Boissiere opened Mailboxes on 5th at 172 5th Avenue (between Degraw & Sackett Streets) nearly 25 years ago, providing post office box rentals, photocopies, delivery service, and postage and shipping supplies. Bklyner reached out to the de Boissiere family for more information and will update once we learn more.