Mafia Alerts Media To Inner Workings As Mobster With B'hurst Past Turns Down Godfather Job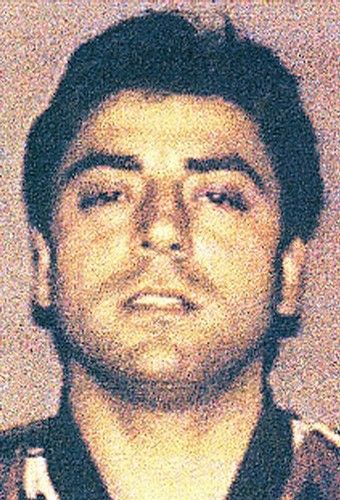 A Brooklyn-based mobster who got his start running a fruit store on 18th Avenue allegedly passed on a huge promotion that would have made him king of organized crime in New York City. Business Insider is reporting that Francesco "Frank Boy" Cali was offered the job to be "Godfather" for the Gambino crime family, but didn't want the headache of being the boss of all bosses.
The most stunning aspect of Cali's rejection of the top chair isn't that he turned it down but that the media found out about it. According to sources, in a secret meeting held at the end of June, aging mob boss Domenico Cefalu and all of the captains in the Gambino empire had made Cali the unanimous pick to take up the reigns of the family.
Mob experts were perplexed at the information leaking into the public sphere, wondering if the mafia was using the media to throw off investigators:
But some law enforcement sources are not so quick to believe the talk that Cali turned down the job. They say it may be a Mafia "disinformation" campaign designed to throw off law enforcement.
"Why would he turn down a job where all the other captains want him?" a skeptical veteran mob hunter asked. "If they thought he would not take it, they would not have picked him."
An anonymous source relayed what Cali said at the meeting when he turned down the promotion.
"I don't need the money, the headaches. I am OK with things and I am below the radar and not an attention-seeker," Cali supposedly said.
The 48-year-old Cali apparently has a fortune estimated to be in the $30 million range, all coming from a slew of businesses and real-estate holdings. He got his start at Arcobaleno, a fruit store on 18th Avenue that was believed to be a mafia front.
Cali is also considered to be the "ambassador" to the Sicilian mafia in Italy, having strong ties to the Inzerillo family, a powerful Italian gang, by marriage.
Sources maintain that while Cali will continue to serve as an underboss, the Gambino family is possibly looking to the leader of a Connecticut crew to fill the top spot.