Madison H.S. Student Dies In Mill Basin Accident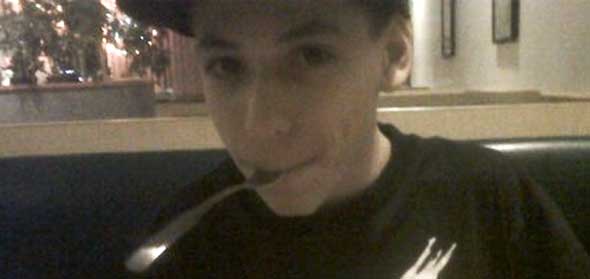 A 15-year-old sophomore from Madison High School (3787 Bedford Avenue) plummeted to his death last night after falling down a shaft from the roof of a Mill Basin Elementary School.
Nick Gryak, a Bergen Beach resident, joined a group of friends on top of the Roy H. Mann Junior High School on East 68th Street and Veterans Avenue in Mill Basin. Neighbors say local teens have been climbing up the scaffolding around the school – which is undergoing renovations – for fun, but that it turned to tragedy at around 10:20 p.m. last night.
While on the roof, Gryak fell into a  shaft and plummeted five floors to the basement, getting stuck and dying at the scene, according to a Daily News report of the incident.
"He's a good kid," a friend told the newspaper. "He didn't deserve this. He was with kids who just do stupid things."
Emergency workers spent at least two hours on the scene attempting to recover Gryak's body from the shaft.
Between loving sentiments for the deceased teen on his Facebook wall and a separate Facebook page set up to memorialize his death, some friends are expressing outrage at the city for not restricting access to the school via the scaffolding.
One friend writes:
it is absurd how no one closes down or seals a fucking building that is being repaired during the night , what is this city doing. Poor kid =(
My condolences to the family , no body deserves to die so young.