Garment Manufacturing Hub Will Open at Bush Terminal in 2021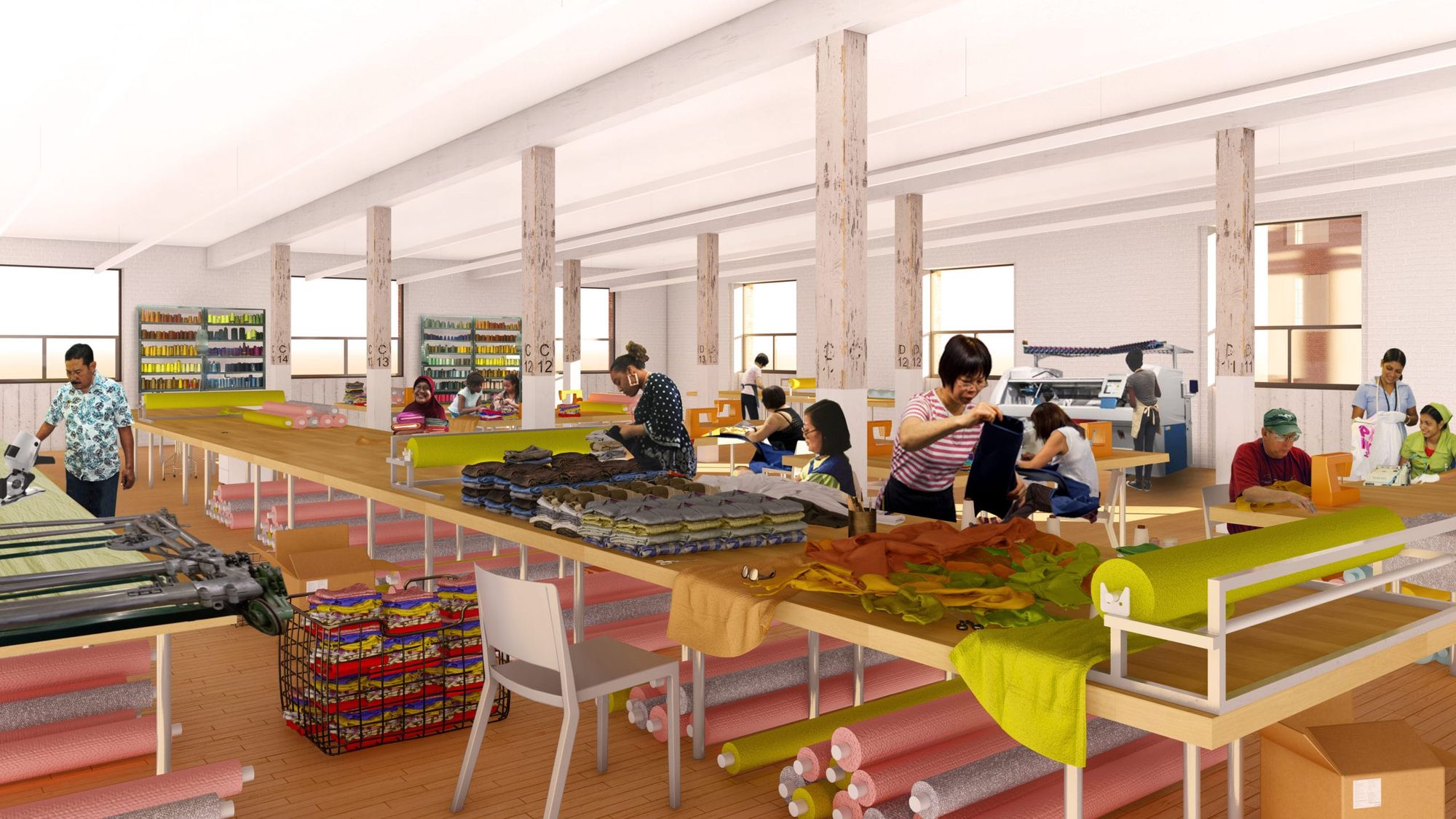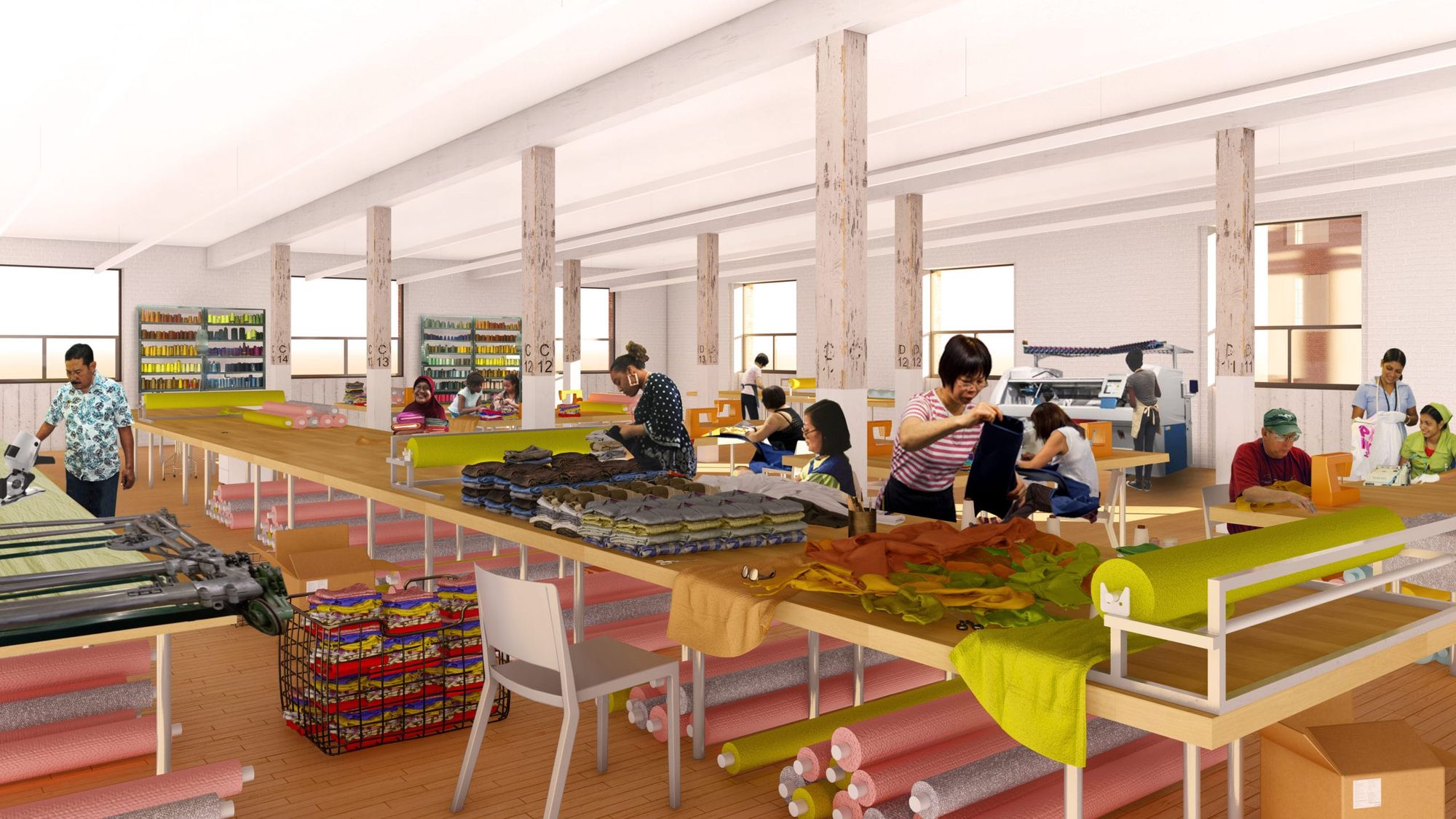 SUNSET PARK — Earlier this month, the New York Economic Development Corporation (NYCEDC) released the designs for the new Made in NY Garment Manufacturing Hub and Facility at Bush Terminal in Sunset Park, Brooklyn. The facility, opening in Spring 2021, aims to provide affordable, "best in class" industrial facilities for garment manufacturing, film, and media production and related services and industries.
The 200,000-square-foot building and surrounding area will undergo a $136 million renovation, transforming the industrial space into 2,000-40,000-square-foot studios for some 30 garment manufacturers involved in pattern making, marking and grading, and sample making.
"Sunset Park is the second-largest garment manufacturing neighborhood in New York City," NYCEDC director, Julie Stein told Bklyner over the phone. "This will be a forward-looking facility that supports the community's industry,"  featuring manufacturers and designers geared toward more sustainable practices.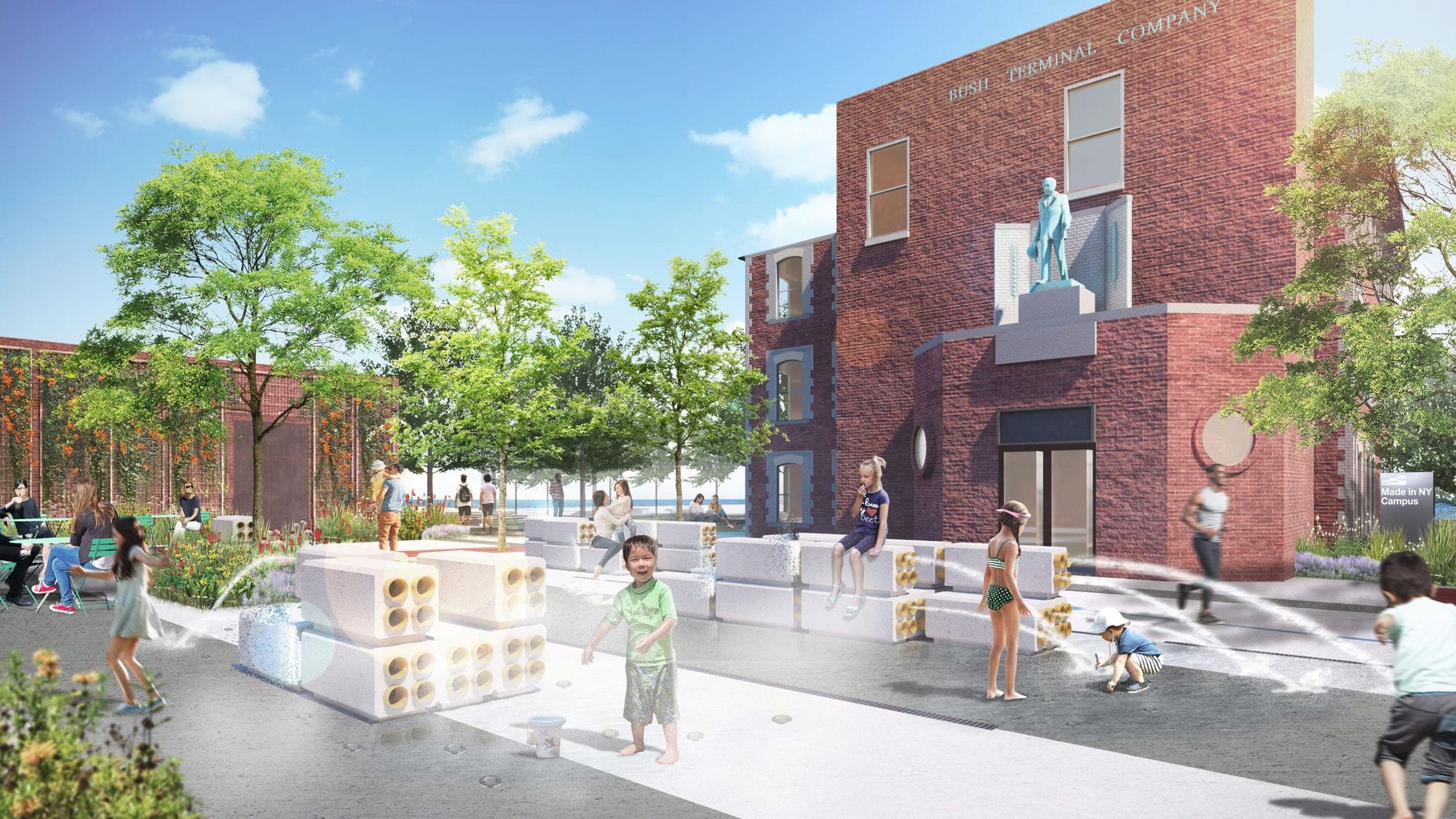 The campus will also include outdoor public spaces with access to the waterfront. NYCEDC is working with Brooklyn-based architecture firms nARCHITECTS, W Architecture, and Landscape Architecture to design a sustainable and accessible facility that can further support the surrounding neighborhood.
"With innovative design that incorporates Bush Terminal's historical past, we are developing forward-looking, new manufacturing spaces for the Made in NY campus," said Mimi Hoang, Co-Founding Principal of nARCHITECTS.
Originally owned by Rufus Bush in the nineteenth century, the terminal was an oil plant that was eventually bought by Standard Oil. In 1890, his son, Irving Bush, bought the plant back and transformed it into a freight-handling terminal, and eventually a warehousing center in the early 1900s. It was only in the 1960s when the terminal became a center for garment production and distribution when it was purchased by real estate mogul and once the owner of the Empire State Building, Henry Helmsley.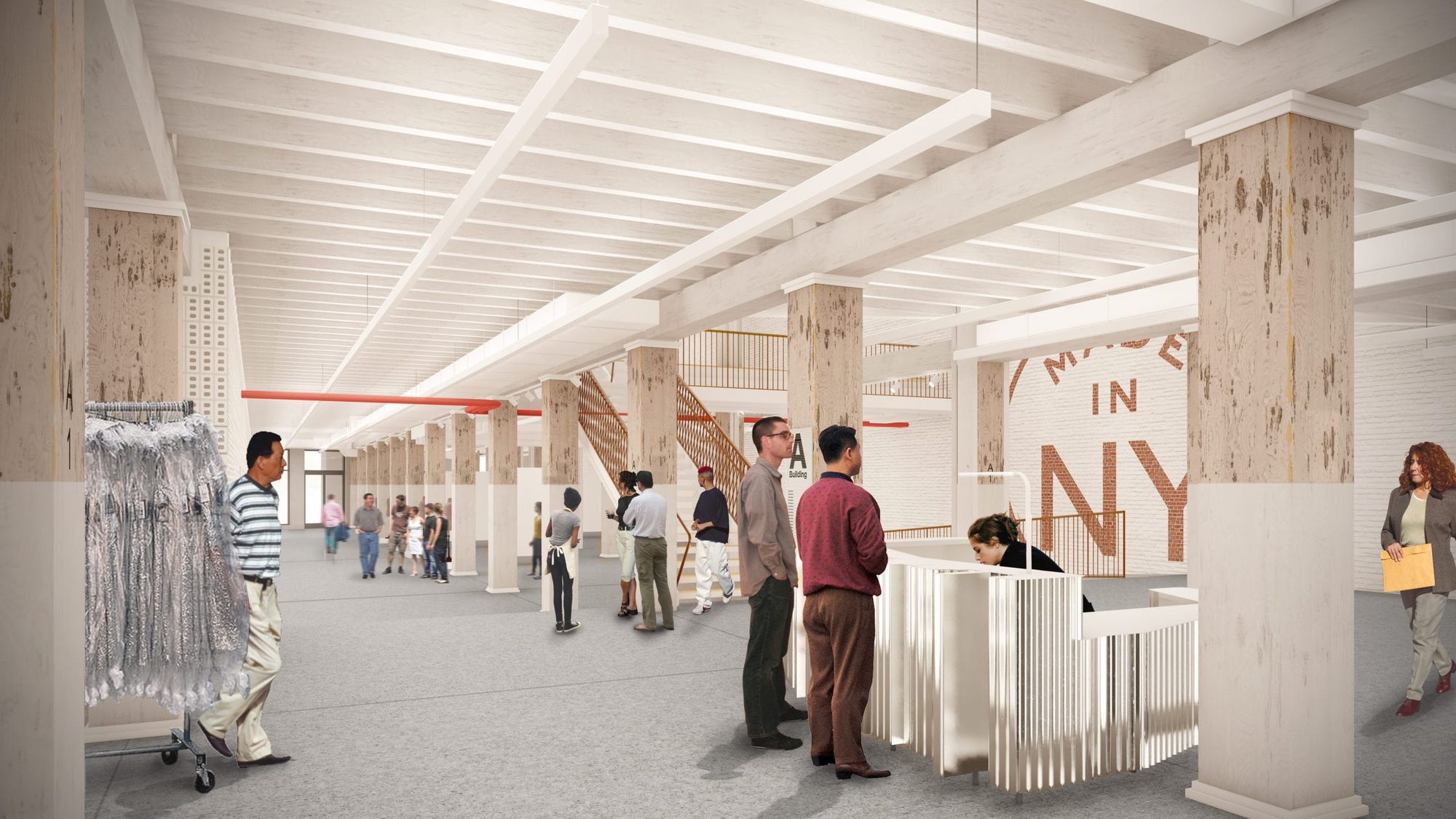 The prospect of gentrification always looms when it comes to urban renovation. When asked about how the Bush Terminal project will affect its surrounding communities, Stein explained how the new designs will make the waterfront and plazas "accessible for everyone in the neighborhood to enjoy."
The campus will also have affordable daycare services, shipping and distribution outlets, and employee parks for hub workers to relax before or after work. Continually, NYCEDC announced a Request for Expressions of Interest (RFEI), which invites local designers, garment technology firms, academic institutions, or other organizations to work with the new facilities to propose their ideas for new concepts for a research and development center, innovation laboratory and/or business accelerator; and proposals for programming to train garment sector workers and local workforce to fill quality fashion manufacturing jobs. NYCEDC is accepting RFEI submissions on a rolling basis up until June 2020.
The hub reflects the goals of the Industrial Action Plan, released in November 2015 by Mayor de Blasio which was designed "to spur thousands of good-paying manufacturing jobs through large investments in city-owned assets," NYCEDC described.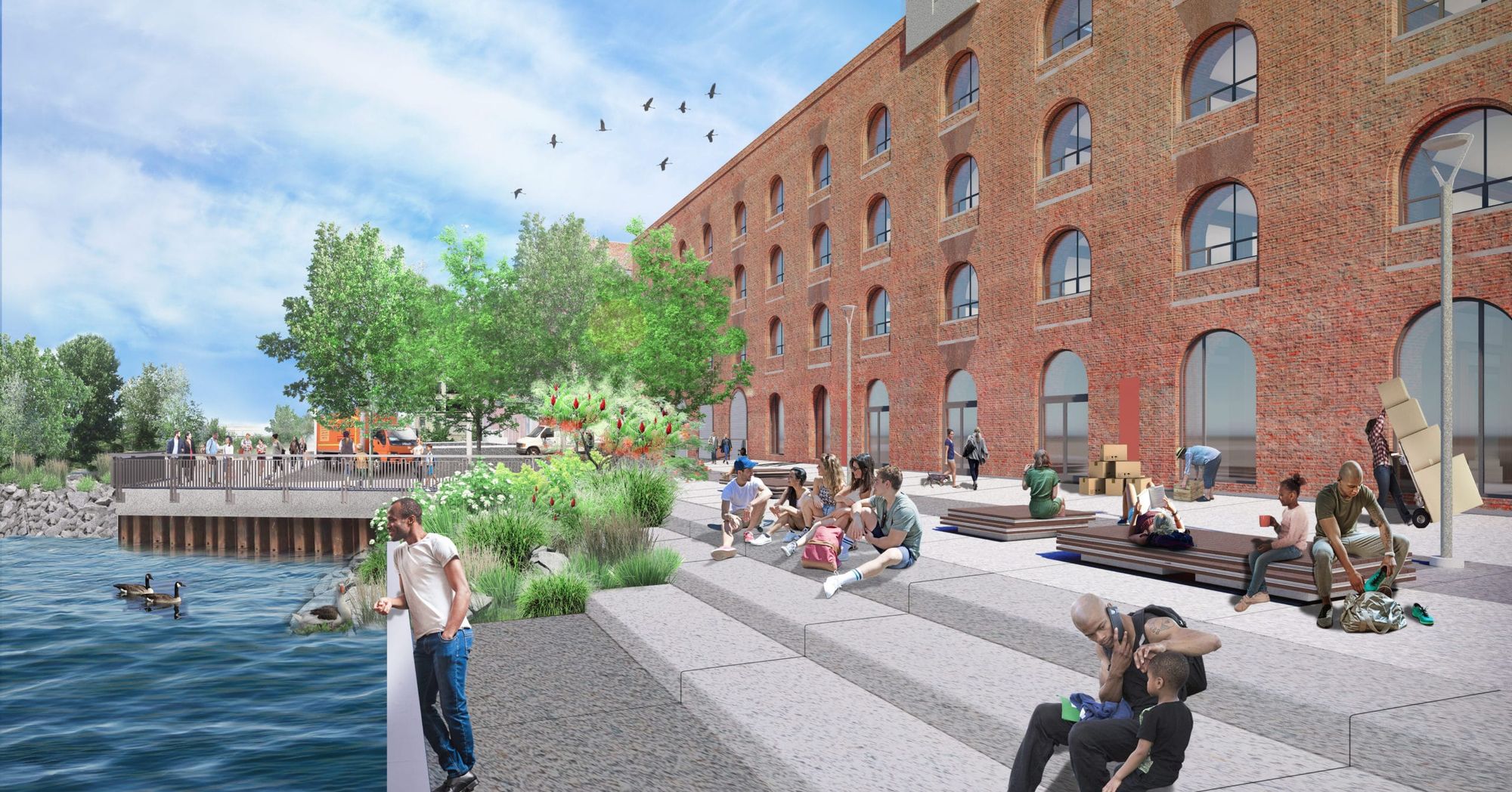 "We are also working with Hire NYC to create a local workforce," Stein said. Hire NYC is a free program that provides recruitment and hiring services, connections to employers for qualified candidates throughout the city, vetting and screening processing, and administrative leadership support. HireNYC also focuses on creating more opportunities for low-income workers.
The Hub is set to open in Spring 2021. If you're a sustainable fashion company, designer, or manufacturer interested in working with NYCEDC, you can find the RFEI here or more information here.