The Mac Is Back: The Mac Shack's Innovation Inspires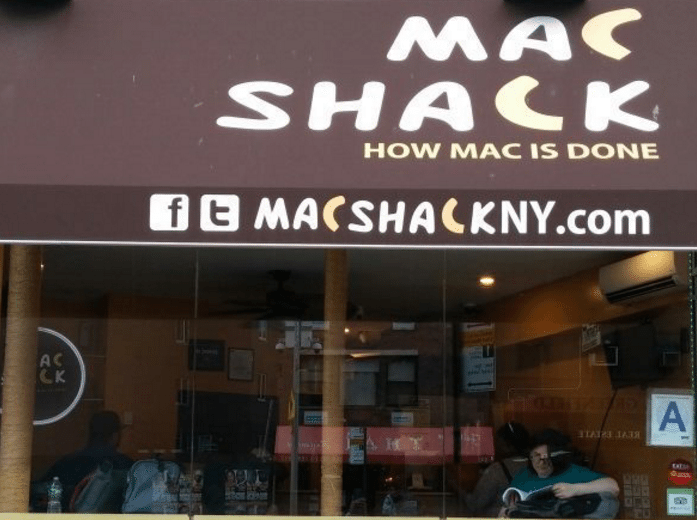 Clinton Hill's Mac Shack doesn't really look like a shack, but this unassuming and cozy restaurant, at 901 Fulton Street between Clinton Avenue and Vanderbilt Avenue, has found a faithful following and one of their owners told us that they're considering a potential expansion to by the end of this year or early next year.
We recently sampled differently flavored cupcake-sized mac minis while conversing with one of Mac Shack's three co-owners, Kevin James. James and his partners are friends who grew up together, and James said their idea is to use fresh, basic, and unexpected ingredients to distill the essence of a whole meal into fanciful macaroni and cheese creations.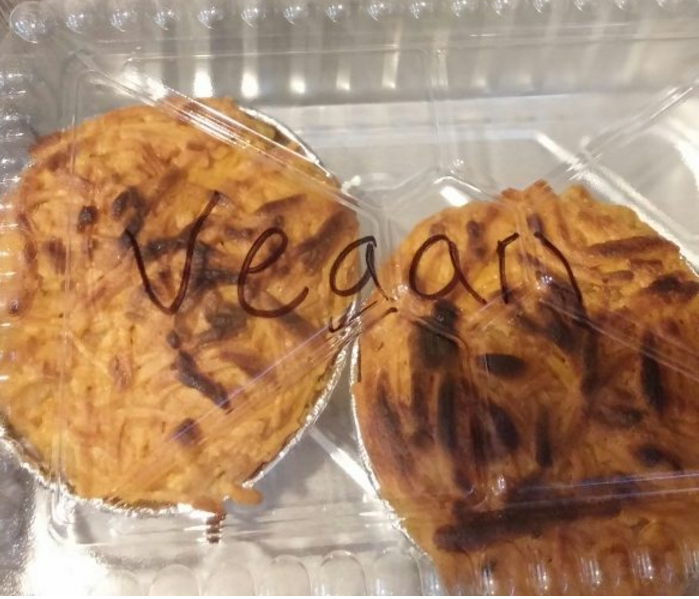 When the Mac Shack first opened nearly four years ago, it had a modest 13 varieties, and the restaurant had some difficulty in convincing the local patrons of moving out of their mac and cheese comfort zones.  Eventually, after handing out thousands of free four-ounce bite sized samples at numerous neighborhood block parties, the launch of their first mac and cheese eating contest, coverage from News 12 Brooklyn, and a feature on the Travel Channel's Food Paradise, people began to "feel the (heart) burn."
Today, there are 21 flavors (nearly matching Baskin-Robbins' famous 31 flavors!) with toppings from turkey bacon to lobster to duck, and including vegan options. Moreover, the Mac Shack continues to give back to the community.  Recently, all proceeds from their Cheeseburger Mac went to support the prom of a local high school, according to the owners.
James' eclectic menu reflects his multicultural neighborhood and clientele. Mac and Cheese is a great platform to express his belief in food that transcends limits or boundaries – literally a melting pot, according to James. The Mac Shack's menu is constantly evolving and changing with the calendar, such as a Mexican-inspired South of the Border special to celebrate Cinco de Mayo and a nod to Italy with pesto-infused concoctions.
Each menu offering is made of distinct combinations of cheeses, melted to a smooth creaminess within and baked on top into a crunchy crust topped with a garnish.
The Pizza Mac, a.k.a. "Fort Greene", is made with fresh tomato sauce, basil, parmesan, mozzarella (and optional bacon or pepperoni) and it is relatively mild.
Contrast the Fort Greene with the bold jerk mac and cheese, a.k.a. the "East Flatbush", made with fontina, gouda, and Swiss cheese with a dash of Oscar's Original Jerk Seasoning (comes in chicken, beef, veggie, shrimp, or duck).
The Alfredo mac and cheese, a.k.a. the "Bay Ridge" is made with soy, basil, turkey bacon, peas, parmesan, and mozzarella cheese and it is anything but a best-seller. However, because of a devout following that became belligerent after its removal from the menu, James had to restore it to its rightful place in the canon.
It's clear, taking small bites from these various and unique offerings, that James has big plans for this business. He's already planning for this year's eating contest and pondering how to make it different and better than last year. We bet that he'll continue to improve.
The Mac Shack
Address: 901 Fulton Street between Vanderbilt Avenue and Clinton Avenue
Phone: (718) 230-0727
Try: The mac and cheese. You can't go wrong.
Avoid: Be a purist and stick to mac and cheese.
Kids: It'd be mean not to take them.