Luv My Vision Optique Opens at 1702 Sheepshead Bay Road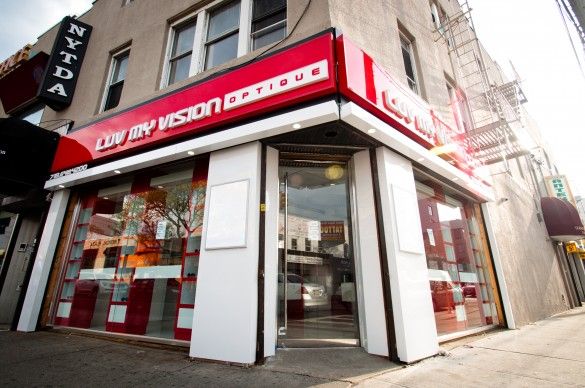 In February we reported that Galit Couture, a bridal dress and evening wear designer that occupied the corner of 1702 Sheepshead Bay Road for more than a decade, "has packed up its frilly goods and high-tailed it over to
Shat On
Staten Island."
Ned speculated that the location was freed up to become yet another "sushi restaurant. Perhaps a cell phone store. Maybe even a pharmacy!" Ding, ding, ding — incorrect.
In short time, the corner location was gutted and transformed into a bright and modern-looking eyeglass store called "Luv My Vision Optique." According to the sign in their window, they're also hiring, so if you're seeking retail employment, give them a call at (718) 648-4200.
Welcome to the 'hood, Luv My Vision. We wish you all the best.