Lowe's Mill Basin Opens Tomorrow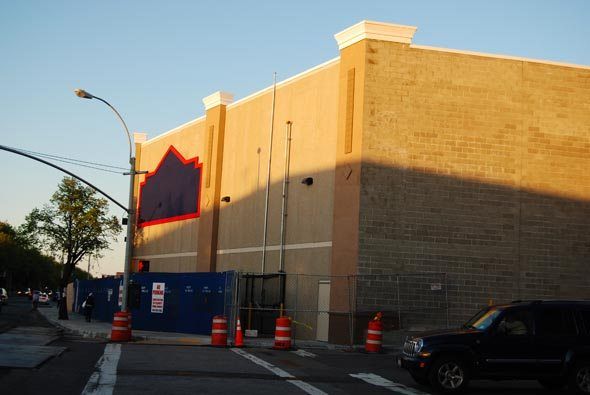 Tomorrow heralds the grand opening of Lowe's Home Improvement in Mill Basin. The home improvement store on Avenue U and East 55th Street will welcome shoppers with an appearance by former Mets first baseman Keith Hernandez, according to a report in Courier-Life. They're also featuring a "board-cutting ceremony" instead of a ribbon-cutting, meaning workers will saw through a plank of wood. Oooh, how clever.
Of course, some community members are still smarting over the expected traffic snafus the Lowe's parking lot will cause, with an entrance/exit leading to Avenue U. Some are asking for a traffic light, while others would like to see a dedicated turn lane. The Department of Transportation will conduct a traffic study after it opens to determine need, and is also sending a rep to the Mill Basin Civic Association's September meeting.