Love Is in the Air: Valentine's Dinner in South Slope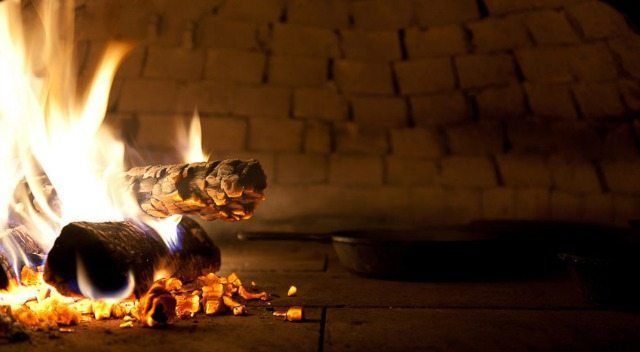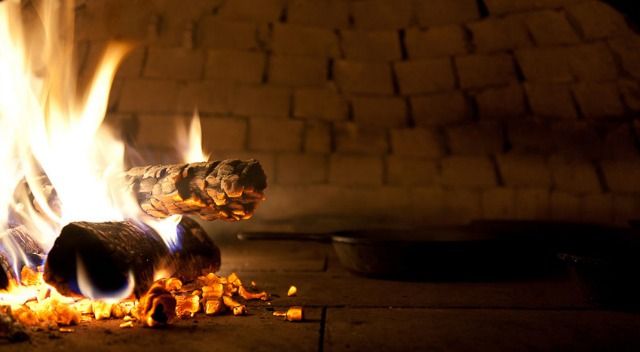 South Slope is a romantic town. With restaurants nestled amidst old brownstones on tree-lined blocks, our neighborhood is the perfect setting for an intimate dinner and moonlit stroll. Lucky for us hopeless romantics, we won't have to roam far on Valentine's Day; from upscale comfort food to casual Asian-American fare, South Slope offers a special dining experience for every palate. Whether married, on a date, celebrating with friends, or just having dinner with your Mom (like me!), our talented chefs are sure to inspire a magical night.
Applewood, 501 11th St (718) 788-1014
Known in the Slope for its commitment to local farms and upscale sustainable fare, Applewood offers an unforgettable night amidst candlelight and flowers. Romance is inevitable in this turn of the century storefront with pale yellow walls, a crackling fireplace, and rustic maple furniture. With an elegant and creative six-course tasting menu ($195 per couple) with optional wine pairings ($245 per couple) for Valentine's Day, chef Sam Sherman uses simple, wholesome ingredients for a sophisticated dining experience. A vegetarian tasting menu will also be available, and any other special dietary restrictions will be accommodated with prior notice.
Fonda, 434 7th Ave (14th & 15th St.), (718) 369-3144
Fonda is one of our favorite restaurants in Park Slope; the food is unparalleled, adventurous and never disappointing. Set in a lively, relaxed and intimate spot, chef Roberto Santibanez celebrates love with an innovative approach to traditional Mexican cuisine. An elegant take on Mexican comfort food, specials range from Clam and Roasted Jalapeno Chowder ($10) or Braised Duck Empanadas with Chocolate Ancho Adobo ($12) to Pan-seared Scallops with roasted pumpkin seed red onion relish ($21) or Flank Steak with Cuitlacoche Flan and Tomatillo Roquefort sauce ($25). For dessert, share a Mexican Chocolate Cupcake topped with cinnamon cream cheese frosting ($6) with your honey. As a parting gift, a surprise Valentine's souvenir will be given to the ladies.
Lot 2, 687 6th Ave (at 20th St.), (718) 499-5623
A warm and rustic spot with cozy wood paneled ceilings and exposed brick, decoration is at a minimum at Lot 2; the experience is about the food. Using only the finest sustainable produce and grass-fed meats, chef Daniel Rojo creates a daily changing menu with ingredients that inspire, surprise, delight and satisfy the palate. On Valentine's Day, guests will enjoy a special seasonal a la carte menu with dishes ranging from Chicory Salad with Manchego ($12) or Sunchoke Soup ($10) to Pan-seared Duck with Farro Risotto ($25) or a grass-fed Ribeye for two (market price). Featuring an extended wine list by the glass with a focus on natural and biodynamic producers, Lot 2 will be accepting reservations from 6-10pm.
Sweetwolf's, 492 6th Ave (12th St), (718) 788-4926
Enclosed behind wrought-iron gates on a quiet corner of this residential neighborhood, Sweetwolf's invites you to dine communal-style amongst friends and neighbors by their cozy wood-fired oven on Valentine's Day. Using fresh, organic and locally sourced ingredients, Sweetwolf's is featuring a prix fixe menu ($45 per person) of elegant comfort food that lifts classic dishes to sophistication. Appetizers include: a guilt-free Vegetarian French Onion or Cream of Asparagus Soup, Roasted Cauliflower with Pecorino & Truffle Oil, and a velvety dish of Scallop & Crimini Mushroom Risotto. For the main course: a juicy NY Strip Steak with Creamed Spinach and Duck Fat Fries, Salmon with Edamame Succotash, or Truffle Polenta with Crimini Mushrooms & Squash. For a happy ending, try a traditional heartwarming Apple Cobbler, slice of decadent Bread Pudding, or a blissful bowl of Chocolate Mousse. Is your mouth watering yet? Gluten-free and vegetarian options will be available, as is always the case at Sweetwater's. With an emphasis on friendly and attentive service, don't be surprised if the chef comes over to say hello.
Thistle Hill Tavern, 441 7th Ave (at 15th St.), (347) 599-1262
Travel back in time at this pre-war tavern decorated with rustic mahogany furniture, exposed brick walls, ornate antiques and photos of old Brooklyn. Casual fine dining at its best, chef Dale Talde delivers a bold and playful prix fixe Valentine's Day menu ($55) presented with rustic and minimalist demeanor. Bringing elegance to old favorites in three courses, appetizers range from a simple Egg Yolk Ravioli or bowl of Smoked Crab Bisque, to Lamb Meatballs or Parsnip and Carrot Salad. For supper, enjoy a juicy traditional Grilled Ribeye, delicate Wild Striped Bass, or a tender and decadent plate of Lacquered Duck. Reminisce about childhood over dessert with a Sundae, Fried Apple Pie, or slice of Chocolate Cake and cold glass of milk (with two straws). You can't go wrong at Thistle Hill.
Other great places to check out:
Image via Sweetwolf's