Love in the Time of Smart Phones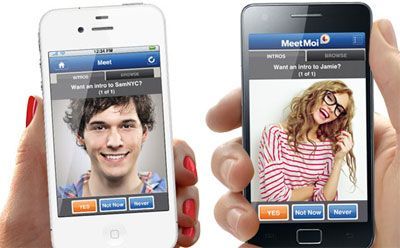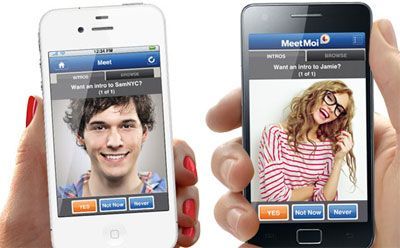 photo via Brooklyn Based
The digital yentas behind the iPhone love-connection app MeetMoi have teamed up with Brooklyn Based and Greenwood Park to bring single Slopers an evening of romance and/or extreme anxiety. And get your game face on and your smart phone out, because the evening in question is tonight.
Just download the app, fill out your profile, and head over to the neighborhood's most controversial "palace of outdoor drinking" to find the love of your life/a summer fling/a nice conversation/total humiliation (who knows!). According to Brooklyn Based, there's not much more to it:
Once you specify who you are (straight, queer, in your 30s, in your 40s, a smoker, whatever) and who you want to meet (say, an early 30s post-grad hottie, or a 20-something musician), it introduces you to the people you want to date.
If love isn't enough of a motivator, there are also more concrete prizes:
The more intros you receive on August 8, the more times you'll be entered to win free beers, and fab prizes like dinners for two at Dressler, Vinegar Hill House, and a hefty bar tab at Greenwood Park.
The MeetMoi folks recommend that if you're aiming to rack up the intros, you should keep your specifications broad. (Whether this is actually a good strategy for romance seems less clear. But maybe!)
The first 100 flirters to flash the app (required for entry) get a pint on the house. You in?